[How To] Change Windows 7 Product Key Using Command Prompt
Published December 1, 2011 in "How To, Windows 7''. Share on Facebook, Twitter, Google+ or print this article​​​​​​​​​​​​​.
Windows 7 advanced users have must noticed this that they can change the product key of their copy using command prompt. There is an easy method to do so. This is an alternating way for what we do using System Properties.
If you are good in command line then you must try this. The method is as follows:
1. Press the Start button, go to All Programs -> Accessories-> Command Prompt.
2. If it ask you for administrator permission, select Yes.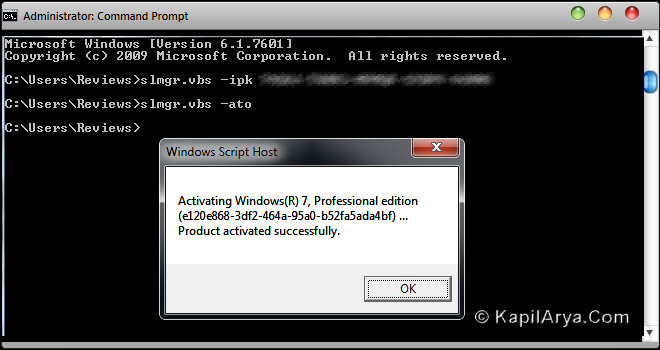 3. Now type the following command :
slmgr.vbs -ipk YOUR PRODUCT KEY
4. If the above entered key is new, type the following command:
slmgr.vbs -ato
5. If you are changing your key skip recent step. That's it.
Thanks to "ionut" for this tip.
See Also
Best Of Kapil Sparks™
Join The Discussion