[Internet Explorer Official Version Update] Upgrade Your Internet Explorer To Version 9.0.13, How To Inside
This article is updated whenever there is a newer version of Internet Explorer is available. Bookmark this page for instant updates.
Recently, Microsoft has released a lot of security patches for its different products. This has updated Internet Explorer to version 9.0.13.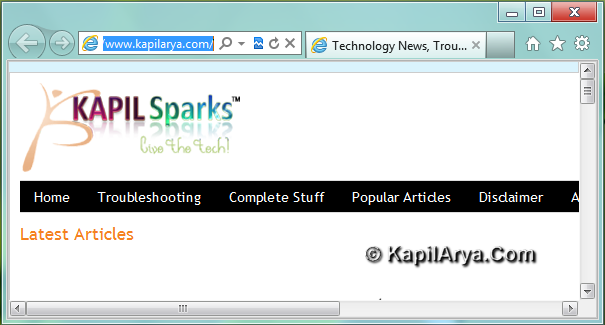 The updates can be installed via Windows Updates. If you have disabled automatic updates, you'll need to do it manually.
How To Install Updates Manually
1. Press the Windows Key, navigate to All Programs, then click Windows Update. In the left pane, click on Check for Updates.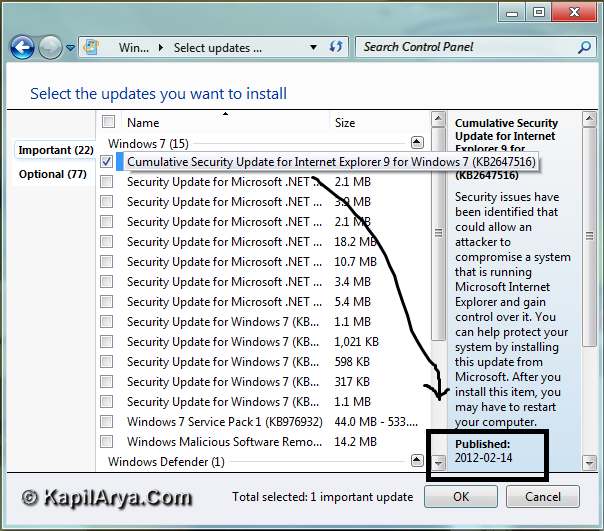 2. Now you'll get above window with list of updates available. If you want all updates, no need to make any changes and press OK. If you want to update only IE, then click Cumulative Security Update for Internet Explorer 9 for Windows 7 (KB2792100).
Note : Image shown above is for the inconvenience of users to find the update and not the actual one.
3. That's it. Windows will automatically install updates and needs to reboot. After reboot, open IE and check About Internet Explorer. The Update Versions is now 9.0.13 .
See Also
This article was posted in "Internet Explorer'' section by Kapil Arya.
If you enjoyed this article, subscribe to our RSS feed or free newsletter to get all new articles directly in your Inbox. If you have a Windows, technology article to share, then feel free to send us.
Recommended Articles
Get Involved! Add Your Comment