We all know that Start Screen is one of the new thousands of features introduced in Windows 8. Microsoft have used a strong strategy this time with Windows 8 to prevent the third-party apps to break the genuineness of this OS. However some of the leading software corporations are still able to create those apps which can allow you to break the integrity of Windows 8.
How To : Add Custom Background To Windows 8 Start Screen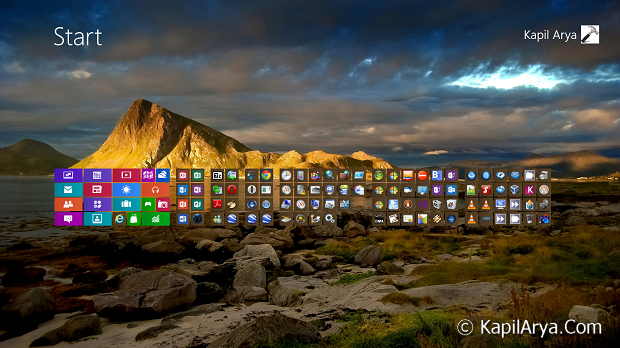 Being criticized for Start8 app, Stardock has again released Decor8 app which is tough enough to change the Start Screen backgrounds. But it should be noted that this app is not a free deal, its 30 days trial that can be gained or it can be purchased via Stardock's website.
Well, Decor8 has abilities to patch the Windows root file named "imageres.dll" which contains all the imaging stuff for Windows 8. Using this app, you'll be able to add your own images in the background of Windows 8 Start Screen, aid to this you can pick custom color themes to operate.
All you need to do is to download the Decor8 software using the link given at bottom of this article. Once done, run the setup file and Decor8 will be installed to your system. The configuration window of this software looks like this: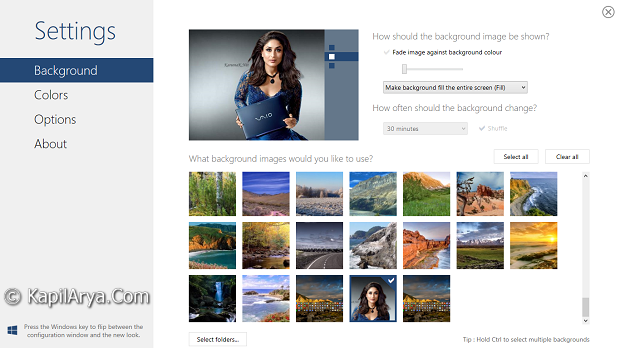 As you can see in above image, you're free to use any background image despite of the size or nominal ration. Also the multiple images can be selected as far as random background changing is concerned.
Next, you can select various color schemes using following configuration: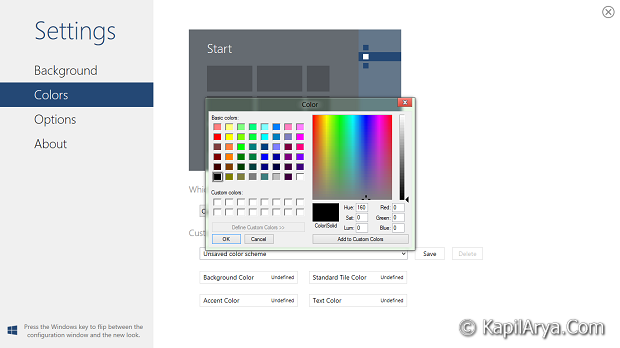 If the space on Start Screen is a issue of concern for you, it can be managed using the following way: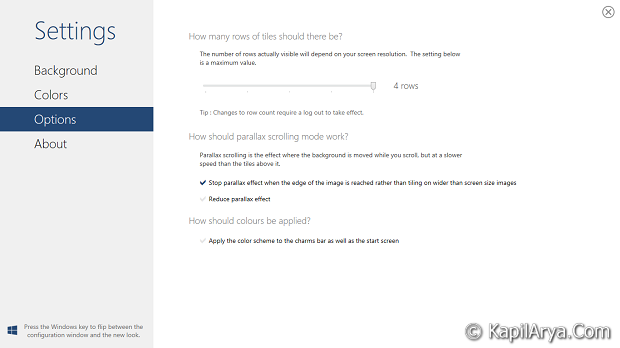 You can select the number of rows adjustable to be displayed on Start Screen. Decor8 also gives you the option to apply the color schemes to Start Screen as well as Charms Bar.
So in the nutshell, Decor8 is one of the must have utility for Windows 8 especially if you're a customization lover like me. Also the software is very less buggy, we commit it after testing it.
Here is the download link:
Enjoy the tool!