If you're Windows 7 user and following our customization series, then here is a good news for you! Today we're going to share you yet another skin pack for your operating system.
"Blend Skin Pack" is the skin pack which can transform your Windows 7 into ultimate customization environment without a hitch. This skin pack is developed by our friend "Hamed Sp". He has already developed and shared a lot of skin pack for Windows 7 and known worldwide for his awesome creations.
Download "Blend Skin Pack" For Windows 7
Following is the preview of this skin pack: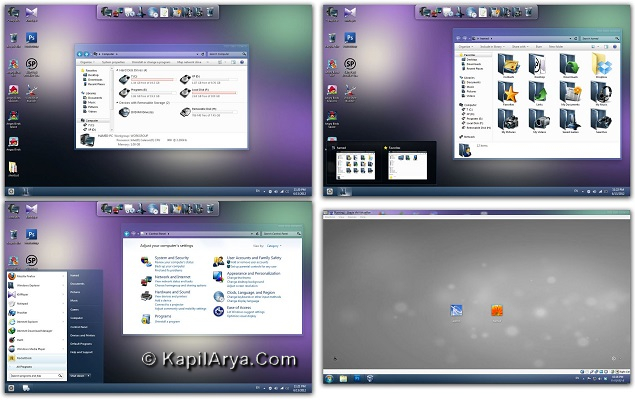 The above said skin pack changes Windows 7  themes, wallpapers, icons, docks, login screen, boot screen and replace them with new finishing look.
You can download this skin pack using following link:
NOTE : The above featured skin pack is a third-party customization tool for Windows. We here strongly recommend all users to create a "System Restore" point before trying or using it. It will preserve an option to revert back to previous look in case you do not like the change.
Enjoy!