TurkVista is an awesome theme created by Minstally Qares for Windows XP users especially who like red color. It has a beautiful and stylish progressive taskbar.
Reddish "TurkVista" Theme For Windows XP
This theme does not require patching and can be applied directly. Below is the screenshot of this theme: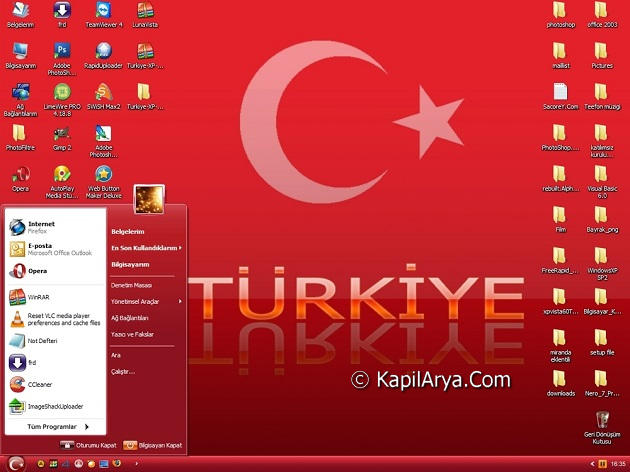 You can download TurkVista using below link:
Usage
Download the file in .rar format from above download link. Extract it using zip extractor e.g. WinRAR, AlZip, 7-zip etc. When you extract, you will found many folders, enter into folder Tema and double click on TurkVista.msstyles. Thus theme is successfully applied. You can find another theme wallpaper in folder Duvar Kagitlari.
Disclaimer : The above featured skin pack is a third-party customization tool for Windows. We here strongly recommend all users to create a "System Restore" point before trying or using it. It will preserve an option to revert back to previous look in case you do not like the change.
Enjoy!