Metro fever is everywhere nowadays! Whether you talk about apps, mobiles, tablets or mostly talked Windows 8, Metro is gaining its best. So here comes the way to enjoy Metro on favorite OS of you. In this article, we are going to share this possible combination skin pack for your Windows 7.
"Glossy Metro Tile Skin Pack" is an amazing skin pack to have charming Metro look on Windows 7. This skin pack has created by our friend "Hamed SP". He has created and shared many transformation packs already and is perfect in his work. So you can use this pack on your OS without any flaws, means securely.
Download Amazing "Glossy Metro Tile Skin Pack" For Windows 7
Following is the preview Glossy Metro Tile Skin Pack: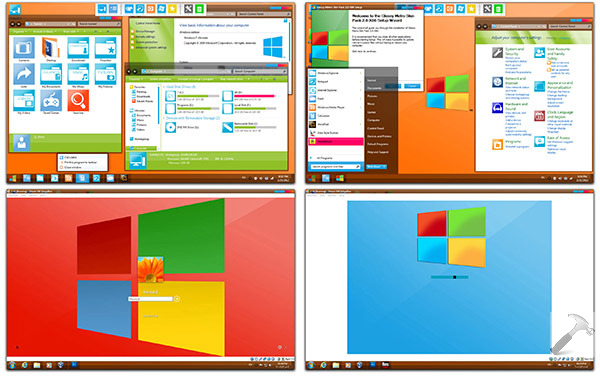 This skin pack changes almost everything inside Windows 7 into that of Metro UI. The change comprises transformation of login screen, boot screen, themes, wallpapers, start button, docks, icons etc.
You can download Glossy Metro Tile Skin Pack using following links:
Disclaimer : The above featured skin pack is a third-party customization tool for Windows. We here strongly recommend all users to create a "System Restore" point before trying or using it. It will preserve an option to revert back to previous look in case you do not like the change.
Enjoy!