Work on Windows 10 is still in progress and we're expecting it release by last of year 2015. However, we have already seen Windows 10 UI on its beta version. So its time to get Windows 10 UI on stable releases like Windows 7, 8 and 8.1. Here is how you can get feel of Windows 10 on your stable Windows edition.
Download "Windows 10 Skin Pack" For Windows 7, 8
Our friend Hamed at SkinPacks has successfully created "Windows 10 Skin Pack" for customization preferred Windows users. Hamed has shared us many successful skin packs in the past and he is know worldwide for his awesome creations.
Following the preview of Windows 10 Skin Pack: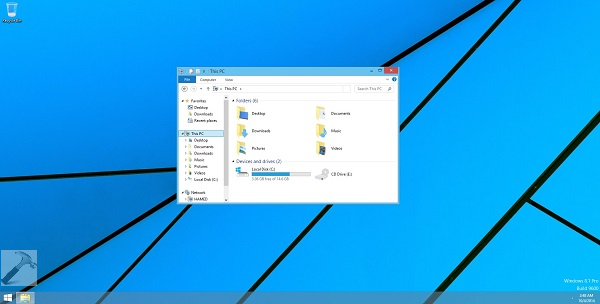 The above said skin pack works on Windows 7, 8 and 8.1 and changes Windows themes, wallpapers, icons, docks, login screen, boot screen and replaces them with corresponding new interface elements. In other words, the skin pack simply enhances those elements.
You can download this skin pack using following link:
NOTE: The above featured skin pack is a third-party customization tool for Windows. We here strongly recommend all users to create a "System Restore" point before trying or using it. It will preserve an option to revert back to previous look in case you do not like the change or if something went wrong.
Enjoy the treat!