WhatsApp is no doubt very common and instant messenger for smartphone users, irrespective of whatever mobile OS they're using. If you're using WhatsApp on iPhone, you might have noticed that when you set your display picture (DP), there is automatic frame effect added. So if you want to eliminate this effect and set your DP, you need to crop much of your picture and this doesn't results setting the DP in what proportion you'd like it to be.
You can observe the annoying blur frame effect in below shown screenshot: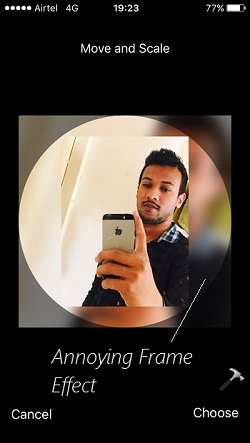 I face this issue for WhatsApp on iPhone only, however if you're using WhatsApp on Windows 10 Mobile or Android phones, you might not have this problem. So how to get rid of the frame effect on iPhone? Well, frankly speaking there is nothing much you can do directly to the mobile application (though there might be third-party apps for this) but there exists quite easy to follow workaround for this, which I'm sharing here.
Follow these steps to overcome frame effect:
FIX : Annoying Frame Effect While Setting DP For WhatsApp On iPhone
For this workaround, you'll need to have a Windows or Mac running computer having web connectivity.
1. Open your favorite browser and go to https://web.whatsapp.com. You'll see a QR code being displayed on this page. Now open Whatsapp on iPhone and go to Settings > WhatsApp Web/Desktop. Tap on Scan QR code and scan the code and login to WhatsApp on web in this way.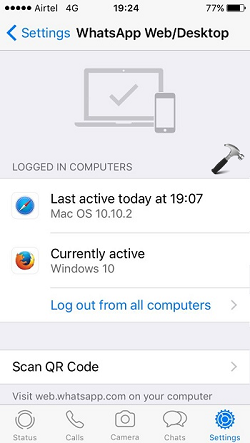 2. Now in the browser window, tap on three dots (…) and select Photo or simply click on your existing DP/photo. You can now go ahead and click Change Profile Photo and then the Take/Upload photo.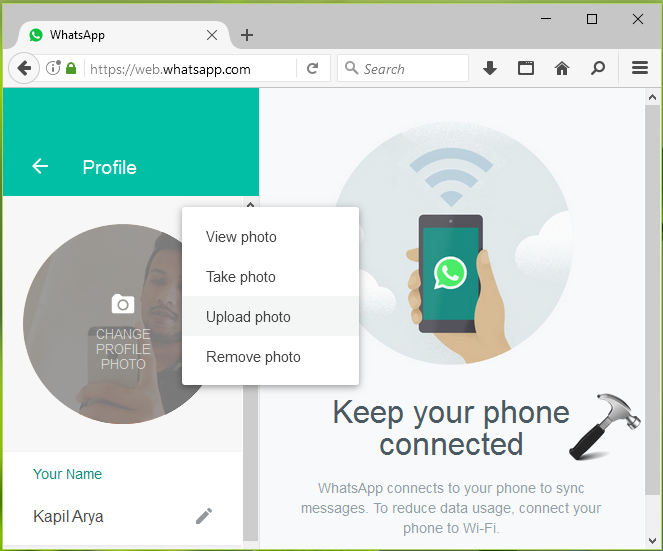 3. You should now be able to set your DP without any frame effect. Here, you're also free to drag and drop the image, as per your convenience. Click on tick mark to done.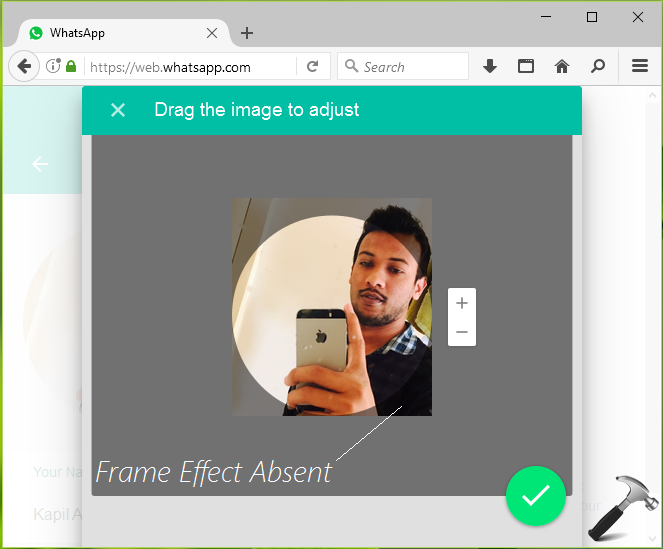 So in this way, finally you've managed to set your DP for WhatsApp on iPhone, bypassing the irritating frame effect.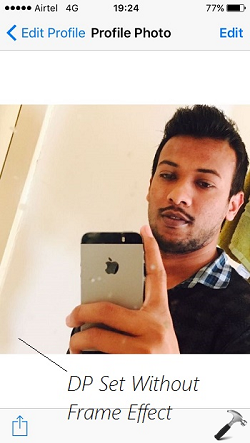 That's it!