Previously, we have shared you the fix, if you can't add Microsoft account to your Windows 10.
Consider a scenario, you added a Microsoft account to your Windows 10. But later you found that you need to create new user account in order to fix some issues. In this hiccup, the older Microsoft account remain intact in the registry. Even though you've deleted the older user account manually, sometimes it will be still in registry. So if you now opt to switch newly created account to Microsoft account with same e-mail ID of previous one, you'll see following message:
Another user on this device uses this Microsoft account, so you can't add it here.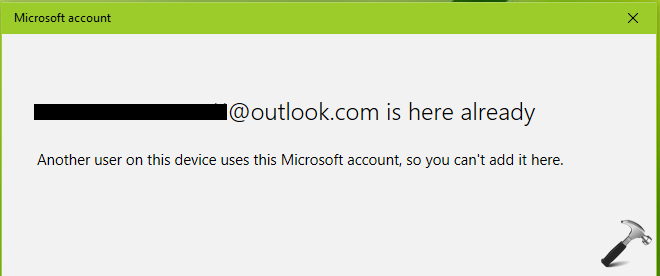 Here's how to fix this issue:
FIX: 'Another User On This Device Uses This Microsoft Account' In Windows 10
FIX 1 – Via Security Policy Snap-in
1. Press 

 + R and put secpol.msc in Run dialog box. Click OK to open Security Policy snap-in.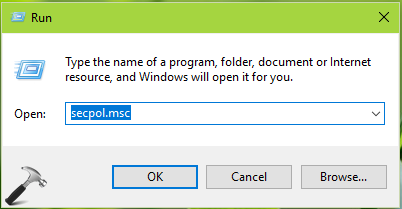 2. Then in Security Policy snap-in window, navigate here:
Security Settings > Local Policies > Security Options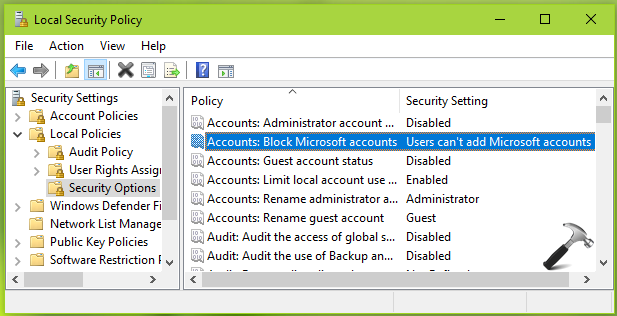 3. In the right pane of Security Options, look for policy setting named Accounts: Block Microsoft accounts. Double click on the policy and set it to This policy is disabled status. Click Apply followed by OK.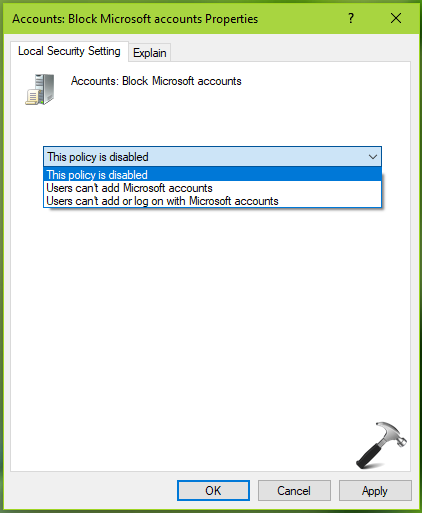 Close Security Policy snap-in. See if you can switch to same Microsoft account now.
FIX 2 – Via Registry
Registry Disclaimer: The further steps will involve registry manipulation. Making mistakes while manipulating registry could affect your system adversely. So be careful while editing registry entries and create a System Restore point first.
1. Press

+ R and put regedit in Run dialog box to open Registry Editor (if you're not familiar with Registry Editor, then click here). Click OK.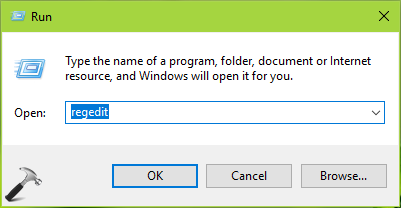 2. In left pane of Registry Editor window, navigate to following registry key:
HKEY_USERS\.DEFAULT\Software\Microsoft\IdentityCRL\StoredIdentities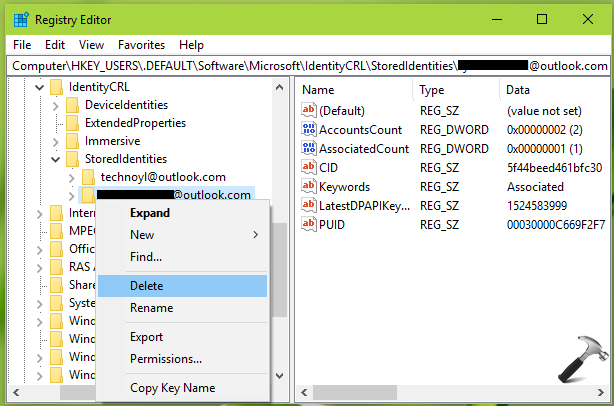 3. Under StoredIdentities registry key, look for registry sub-key for the exact Microsoft account you're adding. Right click on it and select Delete. In the confirmation prompt appeared next, select Yes.

Close Registry Editor and reboot. After restarting your machine, you must be able to switch to your Microsoft account now.
Hope this helps!