After upgrading to Windows 10 Creators Update (V1703), some users may found a strange error being logged into the Event Viewer. This error however has no crucial effect on the system performance or user experience but it is unnecessarily logged and power users might want to fix it, to clean Event Viewer.
Following is the error that is being logged as event ID 37 under Administrative Events:
App Container profile failed with error 0x800700B7 because it was unable to register the AppContainer SID.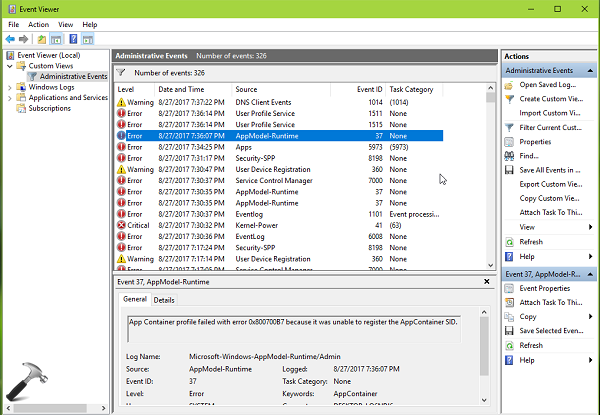 Following screenshot illustrates the error more clearly: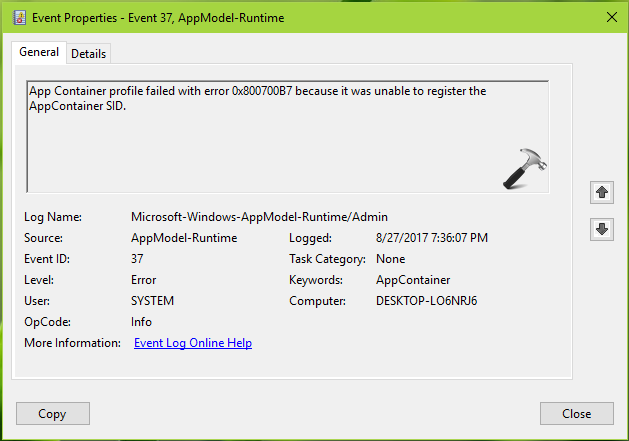 The error is usually experienced by a bunch of users and they faced it only after upgrading to Windows 10 V1703. It coordinately relates to following error at startup, in other cases:
The CldFlt service failed to start due to the following error:
The request is not supported.
So in case if your Windows 10 logs this error, here is a small workaround that you can try to fix it. Though Microsoft hasn't addressed this issue yet, but this workaround can be used temporarily until the Redmond software giant offers any patch.
FIX: App Container Profile Failed With Error 0x800700B7 Because It Was Unable To Register The AppContainer SID
Registry Disclaimer: The further steps will involve registry manipulation. Making mistakes while manipulating registry could affect your system adversely. So be careful while editing registry entries and create a System Restore point first.
1. Press

+ R and put regedit in Run dialog box to open Registry Editor (if you're not familiar with Registry Editor, then click here). Click OK.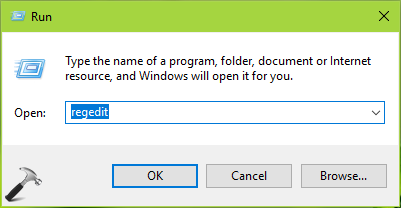 2. In left pane of Registry Editor window, navigate to following registry key:
HKEY_LOCAL_MACHINE\SYSTEM\CurrentControlSet\Services\CldFlt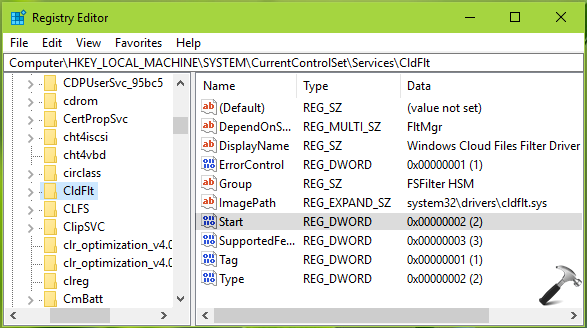 3. In the right pane corresponding to CldFlt registry key, look for Start registry DWORD (REG_DWORD). Double click on this DWORD to modify its Data: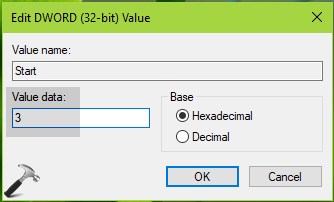 4. Finally, set the Value data to 3 from 2. Click OK, close Registry Editor and reboot the machine. In few restarts, you'll find that the error is no longer logged under Event Viewer. Thus in this way, the error seems to be suppressed.
Here's the video to help you more on this issue:
Hope this helps!