There are different ways you can adopt to install or upgrade Windows 10. One of these ways is to upgrade using ISO file. We've shared this method earlier in our following guide:
Guide to upgrade to Windows 10 using ISO file
Following that guide, we came a stage where we found a strange error that won't allow us to go beyond. We'll discuss about that error and its remedy in this article. Here is the complete message which we received from Windows 10 setup, while upgrading:
You can't keep Windows settings, personal files, and apps because your current version of Windows might be installed in a unsupported directory.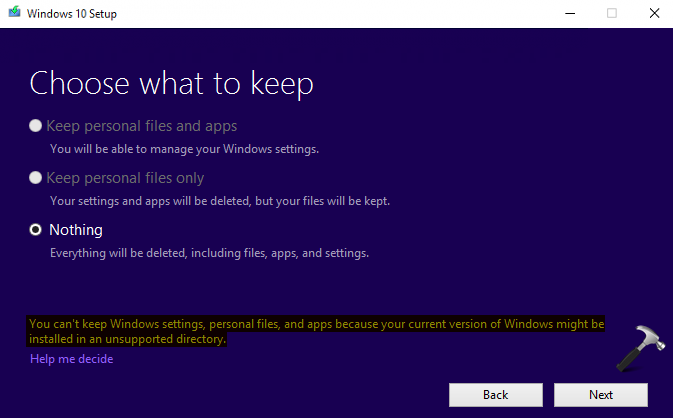 If you're also facing this issue, here's how you can fix it via the simple registry manipulation mentioned below.
FIX: You Can't Keep Windows Settings, Personal Files, And Apps Because Your Current Version Of Windows Might Be Installed In A Unsupported Directory
Registry Disclaimer: The further steps will involve registry manipulation. Making mistakes while manipulating registry could affect your system adversely. So be careful while editing registry entries and create a System Restore point first.
1. Press

+ R and put regedit in Run dialog box to open Registry Editor (if you're not familiar with Registry Editor, then click here). Click OK.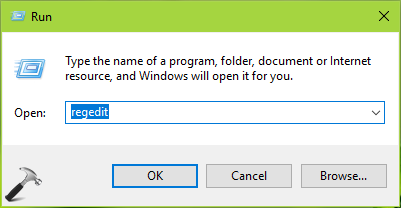 2. In left pane of Registry Editor window, navigate to following registry key:
HKEY_LOCAL_MACHINE\SOFTWARE\Microsoft\Windows\CurrentVersion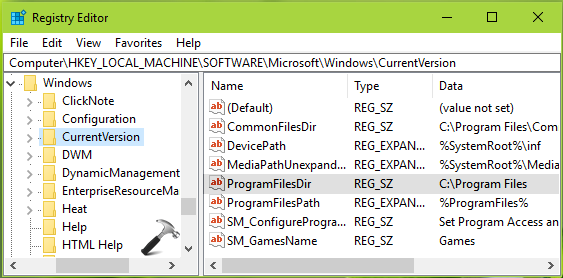 3. In the right pane of CurrentVersion registry key, look for the ProgramFilesDir named registry string (REG_SZ) and make sure that its Data points to C:\Program Files, where C: is the drive on which Windows is currently installed. If you've installed Windows to different drive, remember to substitute it here.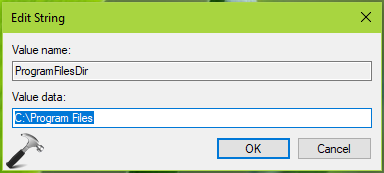 Once you done this registry manipulation, close the Registry Editor.
You can retry working with Windows 10 setup and this time you should be able to go ahead and install Windows 10.
Hope this helps!