Previously, we've seen how to make clean install of Windows 10 using an ISO file or Windows 10 installation disc in the following article:
How to make clean install of Windows 10
In that article, if you have opted for Upgrade : Install Windows and keep files, settings and applications option at step 6 then you may receive this window which advocates to upgrade the OS by running the setup file inside Windows:
The computer started using Windows installation media. Remove the installation media and restart your computer so that Windows start normally. Then, insert the installation media and restart the upgrade. [Do not select Custom (advanced) to perform an upgrade. Custom (advanced) installs a new copy of Windows and deletes your programs and settings.]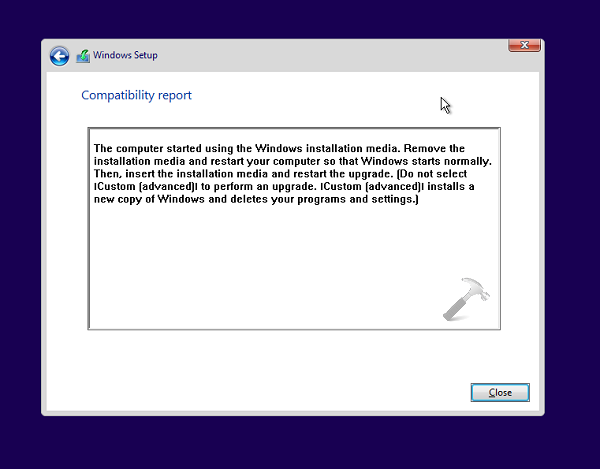 So as far as upgrading the OS is concerned, the steps are little bit different. Here you need to temporarily mount the ISO file by assigning it a drive letter, then you can proceed via upgrade.
In this article, we'll see the step-by-step procedure to upgrade your existing Windows OS to Windows 10. Here is what you need:
1. Official Windows 10 ISO file which you can download from here:
Download Windows 10 ISO file from Microsoft
2. A device that can run Windows 10, or that fulfills system requirements for Windows 10.
Now here comes the how-to part:
How To Upgrade To Windows 10 Using ISO File
1. Open your existing Windows edition and locate the ISO file. Now right click on this file and Mount, restart the machine. After rebooting, open File Explorer and locate the DVD drive, you'll find that the ISO file is already mounted to it with a temporary drive letter (as you can see in below shown window, where D: is temporary drive letter). Open this drive and click on the setup.exe file.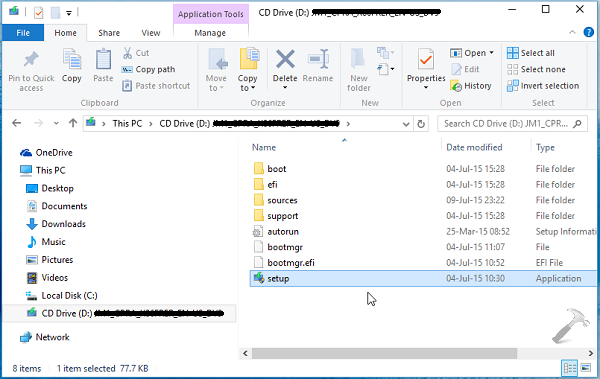 2. Provide the UAC permissions here by clicking Yes option: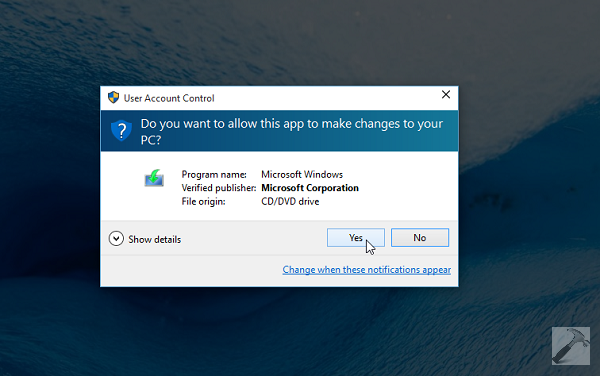 After this you'll see that setup is preparing itself to start: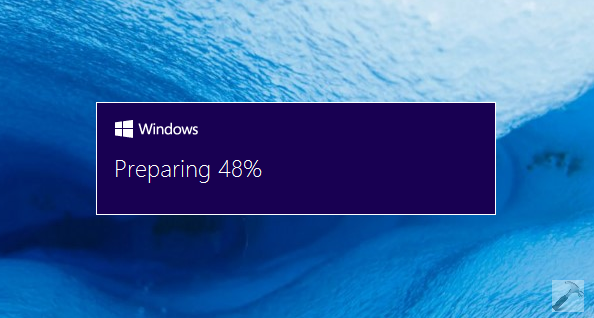 3. Then in the following window so appears, make your choice. If you don't have Internet connection, pick Not right now and click Next: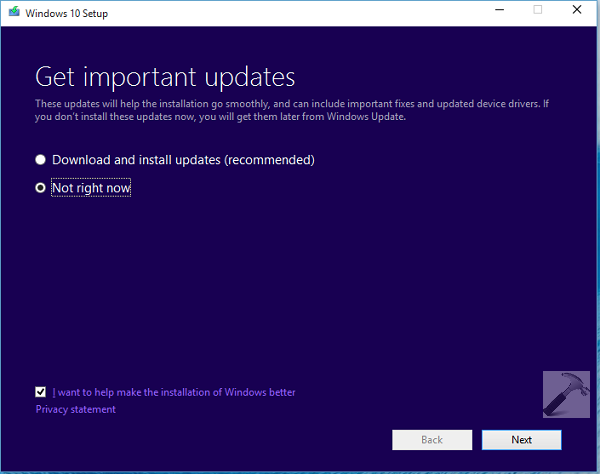 4. Moving on, accept the license agreement from Microsoft by clicking Accept.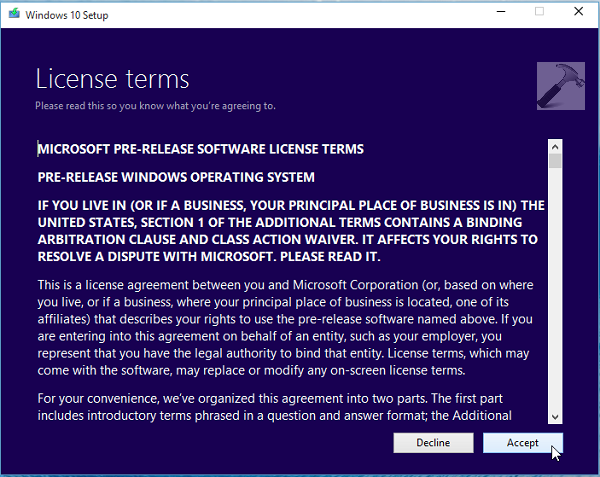 5. So the setup is near to install the upgrade. Click on the Change what to keep link here to choose which things to delete while upgrade: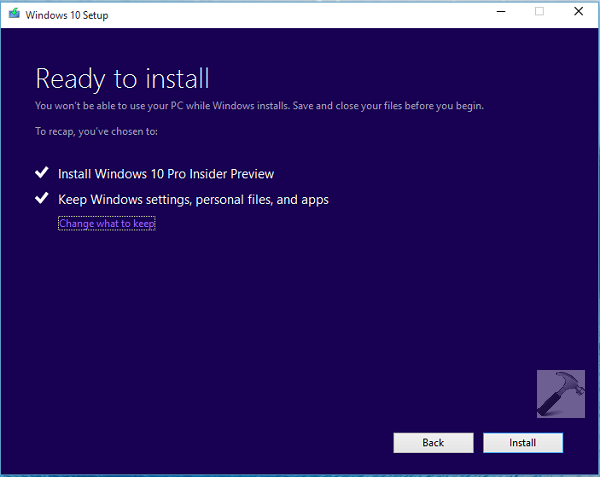 Best option here is to select Keep personal files, apps and Windows settings. Click Next and then click Install in above shown window.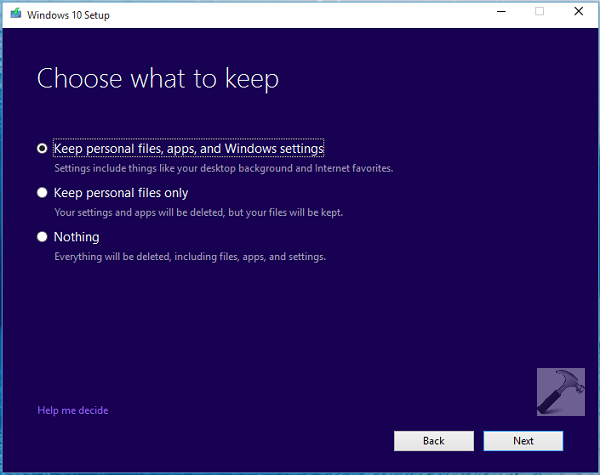 6. Finally, the installation starts and get completes in few minutes.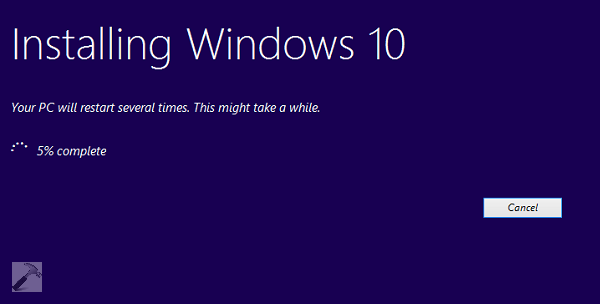 Your PC will restart after the installation is over.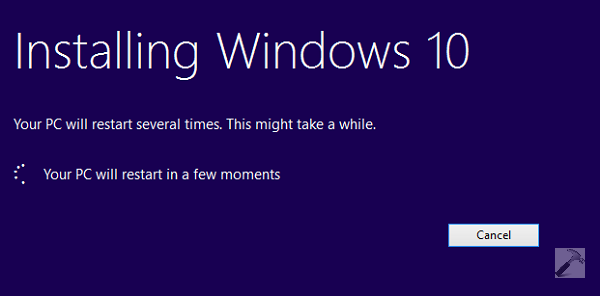 7. After reboot, you will see the Upgrading Windows. Here there are three sections and after completing each section, PC will restart. When this screen reaches to 100%, system will finally reboot.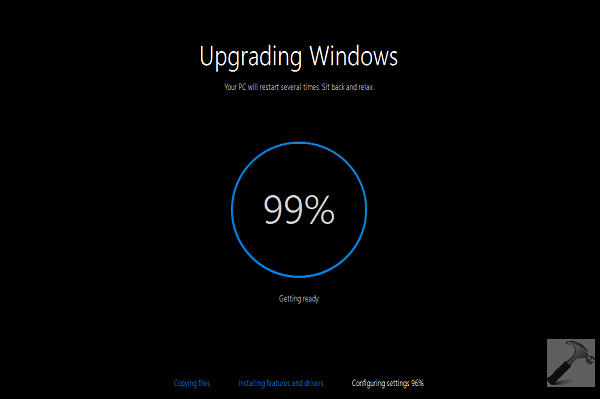 8. After the restart, the steps are similar to step 11, 12, 13 of this guide. Then you can log in to your user account which existed on your old edition of Windows. Click Next.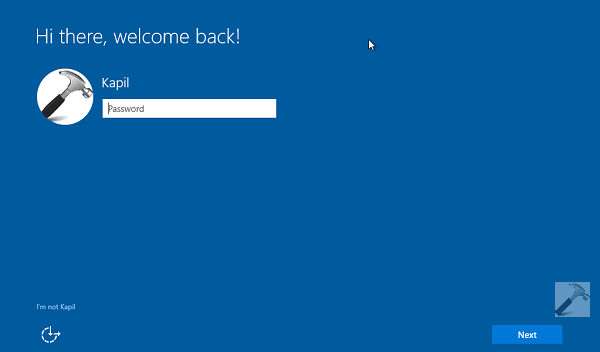 9. After setting up your account, finally you'll arrive at the Desktop of Windows 10. In this way, the upgrade to Windows 10 is completed.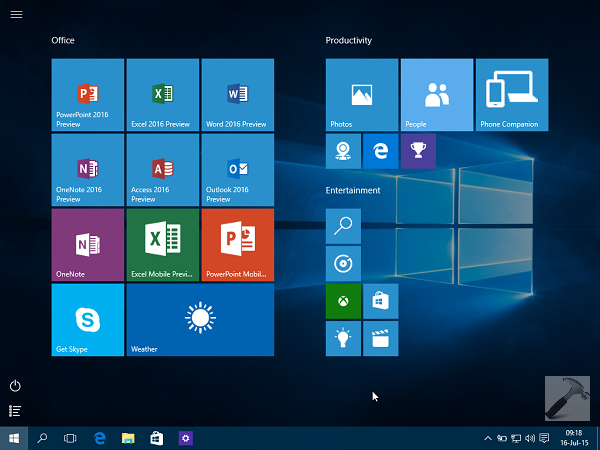 10. Run winver command to confirm your Windows 10 version.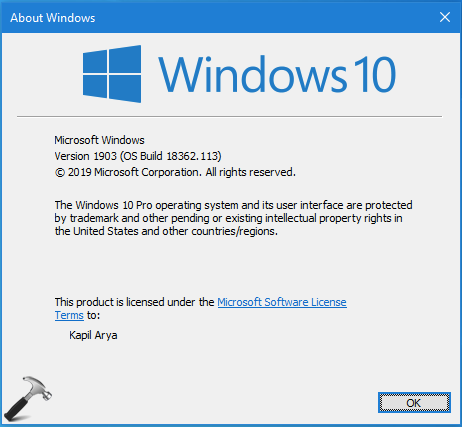 Hope you enjoy Windows 10 and find it awesome!