Good news for iOS users! After the release of iOS 7 in the last year, the first improvement and stability update is now available for your Apple manufactured devices. iOS 7.1 have some key-point changes in it, and after installing it, you'll find that it makes your iOS 7 more enhanced. The update natively focuses on the UI improvements to big changes observed in iOS 7, making the iOS more polished. If you haven't updated yet, you can do so by checking a software update from Settings -> General -> Software Update section. Following on-screen instructions will led you to iOS 7.1 in few minutes.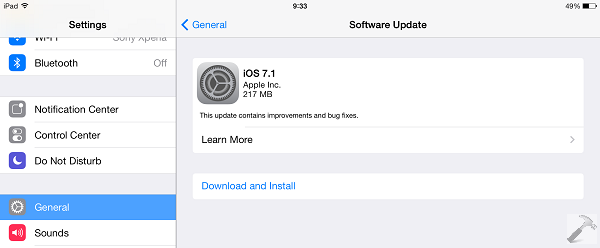 With iOS 7.1, you have the some cool options to make your experience more brighter. Lock Screen section is quite improved, plus the keyboard inputting is also updated. iOS 7.1 brings the touch ID security feature along with passcode section to unlock the screen. Here are some of the highlights of the new features I found so far in iOS 7.1:
iOS 7.1 : What's New
Turn Off Parallax Effect
While setting up a lock screen or Home Screen, you can now avoid the parallax effect for the selected image by turning off the Perspective Zoom. This allows you to set the images with illusion on or off; still if they are zoomed. However setting a wallpaper section needs further improvement in zooming and scaling the image.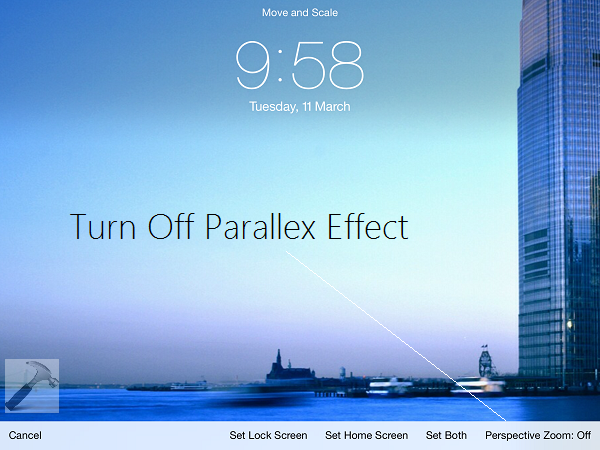 Native Options Polished
The native buttons like to answer a call on iPhone, sliding the Lock Screen and power button to turn off the devices are now updated with new looks. The slide to unlock buttons gives the metallic shining effect, which looks descent.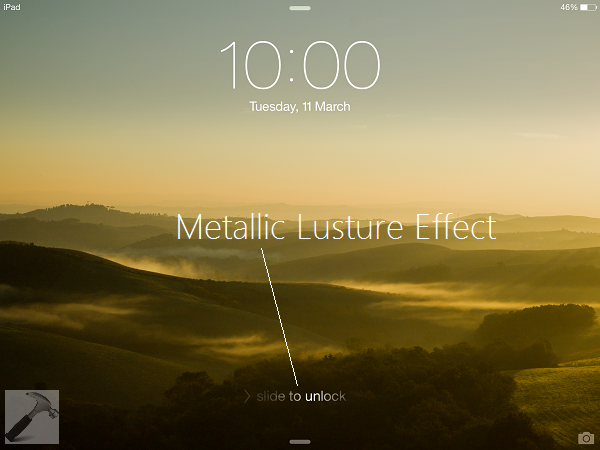 Bold Keyboard Buttons
The keyboard buttons now have heavy weight fonts. However, I didn't like Apple's this move, the bold keyboard to me looks ugly but you may like this if you're fond of bold fonts. I you didn't liked it like me, you can turn it off in Accessibility settings.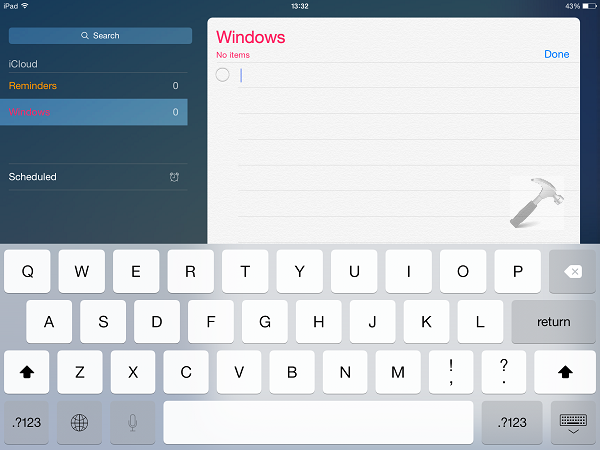 Less White & Less Green
With iOS 7 we have experienced too much of white color on screen. In iOS 7, Apple is offering you to say no to white and they have reduced the green colors from their native apps also. You can make the black titles by going to Accessibility options of General Settings and tapping Increase Contrast. You will find the option to reduce transparency and white point there.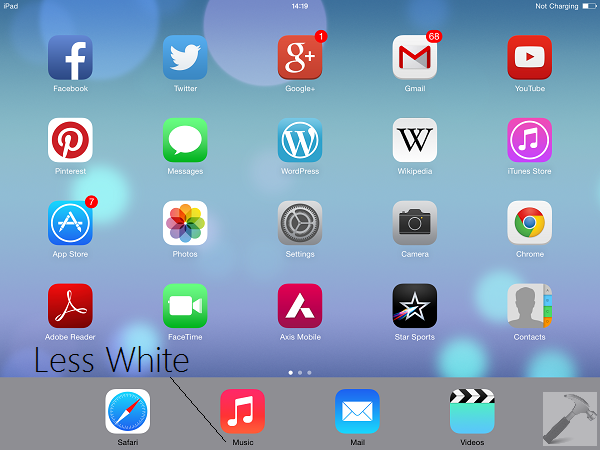 Lots of Settings To Configure Now
The Accessibility section under Settings is far improved and it allows you shape the buttons, turn on or off the motion, making physical settings in more easier ways. Have a look: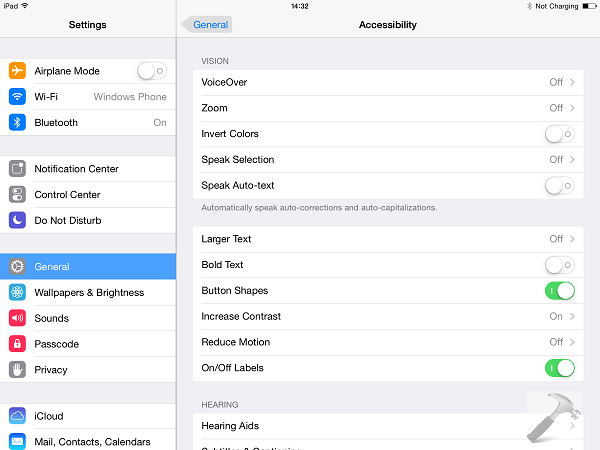 So in the nutshell, the upgrade is must if you're looking for stability improvements in iOS 7. The multitasking has better stability and app crashes are reduced with iOS 7.1. Hope you enjoy the update!