Earlier, we shared you following guide to import your photos to Windows 10 from iPhone/iPad:
How To Import iPad/iPhone Photos To Windows 10
The method described in our above mentioned article was utilizing File Explorer. This means you can natively transfer for iOS device photos to Windows 10 using simple copy-paste. You don't need iTunes software/app for doing this. Additionally, you can move only the content of your choice and no need to transfer or sync everything.
But then some users reached us with a familiar error appearing in this process. So the users reported that they some following message while transferring content:
The device is unreachable.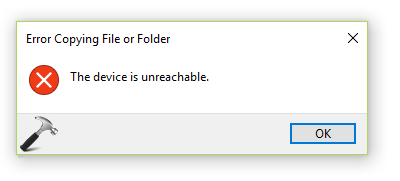 After receiving the above message, the transfer of content is terminated abnormally. So in case if you're also facing this problem, here is how you can solve it. Before moving on to the solution, you should confirm that you've latest iOS version installed. Along with it, ensure that your Windows 10 version is also up-to-date. Also, try replacing the USB cable to see if makes any differences. If you continue to face the problem, here is working solution.
FIX: The Device Is Unreachable Error In Windows 10
To solve this problem, try these simple steps:
1. Open Settings app and then tap on Photos.
2. Now scroll down, until you find Transfer to Mac or PC heading. Under it, by default, Automatic option is checked. You need to check here the other option, i.e. Keep originals. When you check Keep originals, the transfers are done without checking compatibility.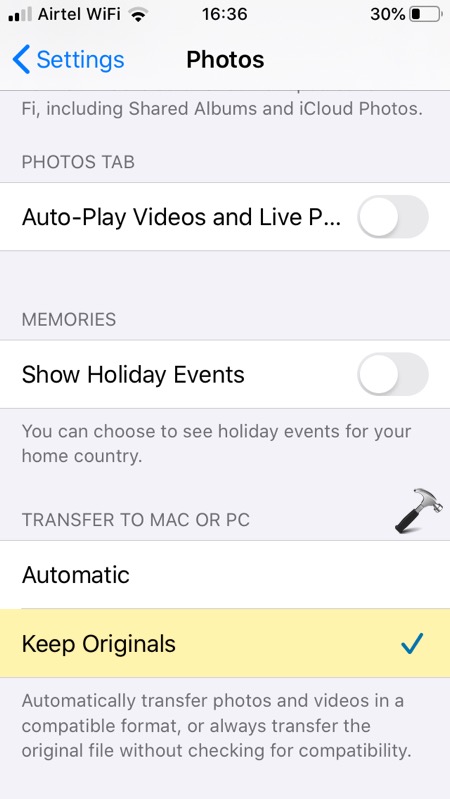 3. Close Settings app and go back to Home screen.
Now you can retry to import your photos to Windows 10 via File Explorer, and this time it should work without any error.
In case if you still continue to see the issue, kindly drop us a comment, and we'll try to figure out the solution for you.
Hope this helps!