We all know that using Registry Editor, we could configure as many as settings in Windows. Today, I'm going to share you yet another trick in Windows 8 by tweaking some strings to space between Desktop icons.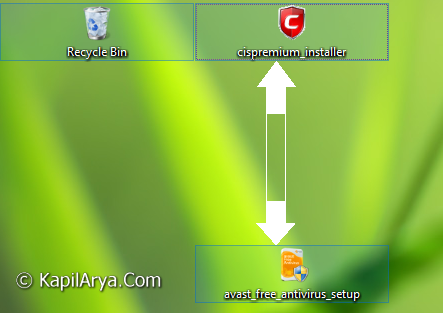 Not only in Windows 8 but in Windows 7 also, you can apply the trick. Using this trick, you can set the Desktop icons as far as you can. The method involves separation or spacing of icons in horizontal and vertical variants.
So let us share the way…
How To : Tweak Desktop Icons Spacing In Windows 8
1. Press

+ R and put regedit in Run dialog box to open Registry Editor (if you're not familiar with Registry Editor, then click here). Click OK.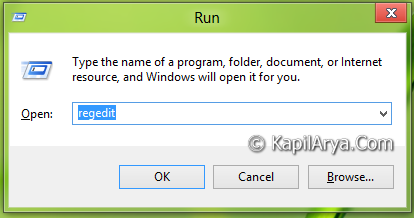 2. Navigate here:
HKEY_CURRENT_USER\Control Panel\Desktop\WindowMetrics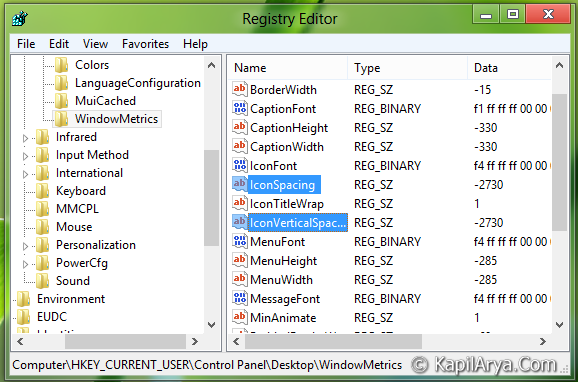 3. In the right pane, find two string values named IconSpacing and IconVerticalSpacing having default value set to -1125.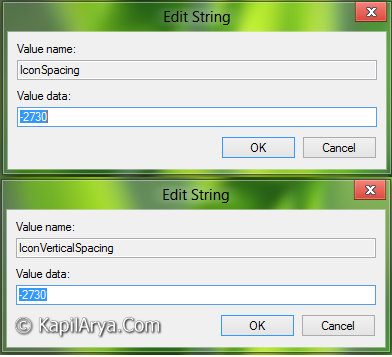 4. Here IconSpacing is spacing (horizontal) between Desktop icons and IconVerticalSpacing is the vertical space between icons. Double click on desired string to modify it. You can use any value between -1125 to -2730 to get desired separation in both variants. Click OK after inputting your desired spacing value, close Registry Editor and reboot to make changes effective.
That's it!