Are you facing updating issues on Windows 7? I think you're not the alone! There are so many users facing this issue. After getting so many emails on this issue, I finally decided to write on this. Today, after reading this article, you'll be able to fix this problem. Following is the error message you may receive in this scenario:
The Windows Installer Service could not be accessed. This can occur if the Windows Installer is not correctly installed. Contact your support personnel for assistance.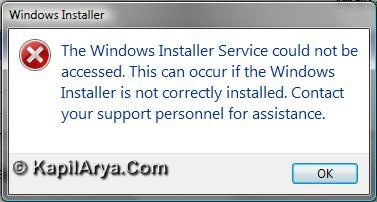 FIX : Windows Installer Service No Longer Working In Windows 7
This might occur on your system due to incorrect or corrupted registry and thus system needs to troubleshooting. Hence we're going to fix the registry entries. You can download this registry fix and right click over it and select Merge to get fixed.
Reboot to get rid of issue. You can also try the Microsoft Fix it on this issue: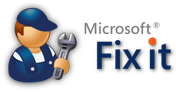 The Fix it automatically diagnose the problem and troubleshoot it. You can download Microsoft Fix it for this issue using below link:
That's it!