Windows operating systems uses C++ classes in programs and if they're not properly registered, you may face trouble while running the programs utilizing those classes. From the developer point of view, the classes defines local variables and these variables are stored in registers instead of RAM. However, it is not mandatory that the local variables must be stored in registers only and it depends upon the hardware and/or implementation constraints. So, if the classes are not registered, local variables are not connecting, that's how we understand from consumer point of view. Under this condition, you may see following error on front end of OS:
Class not registered.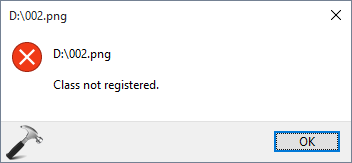 The above mentioned error may appear with any program for which classes are not correctly registered. We've faced it with Photos app, but users have reported with File Explorer, Internet Explorer, Microsoft Edge etc. as well.
A simple workaround to fix this problem is to restore Microsoft's default apps to built-in apps inside Settings. Another thing you can try is to create a new user account and verify the issue. Most of time it gets resolved with these approaches. If you're still having this problem, you can try following fixes:
FIX : Class Not Registered Error In Windows 10
FIX 1 – Using Component Services snap-in
1. Press

 + R and type dcomcnfg in the Run dialog box, hit Enter key to open Component Services snap-in.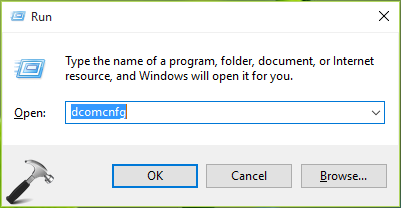 2. Next, in the Component Services window, navigate to Component Services > Computer > My Computer. Then in the middle pane of this window, double click DCOM Config.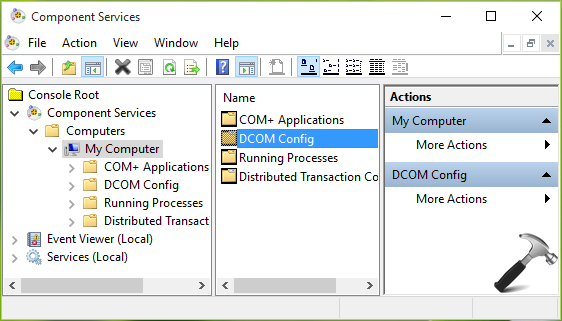 3. Now you'll see DCOM Configuration Warning! message as shown below. You need to click Yes button on this message, because this message may be the root cause of Class not registered error. After you click Yes, you may got another message for another component or CLSID which may contribute to problem. Register or say Record all of these messages with Yes option.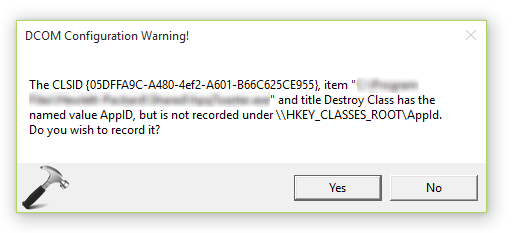 When you're done, you can close Component Services window and reboot, the problem will be solved.
FIX 2 – If you're getting Class not registered error with Microsoft Edge/Internet Explorer
1. Press

 + R and type services.msc in the Run dialog box, hit Enter key to open Services snap-in.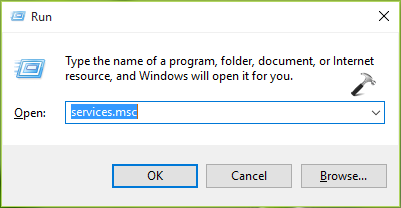 2. Moving on, in the Services window, scroll down and look for the Internet Explorer ETW Collector Service. Since you're facing this problem, the service might not be running. Right click on this service and select Start.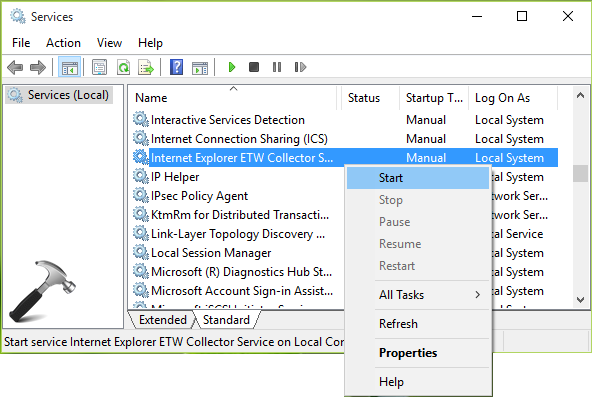 Once, the service is started, the issue will no longer appear. FYI, you may also re-register built-in apps in Windows 10 to fix the problem, if it still persists.
That's it!