Word for Mac, as a component of Office for Mac lets you to create official files, letters etc. We all know that Word is the most used component, as far as Microsoft Office is concerned. While working with Office for Mac, you may lost cursor at some instance. I have faced this problem two times in recent couple of weeks. When cursor freezes or disappears, you'll probably do a force quit of Word and in this way you lose the current document you're working with.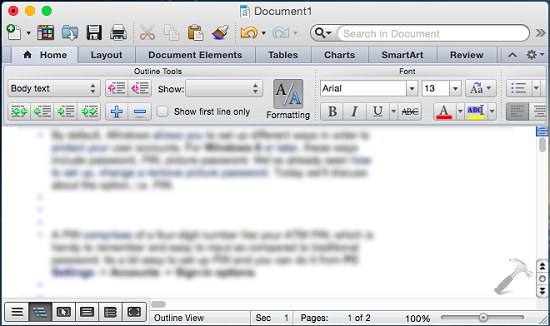 After investing a bit, I found that cursor disappearing problem in Word comes into play due to AutoHide rulers feature in the program. Office for Mac comes with this feature enabled by default. Hence disabling this option worked for me and finally I got rid of losing cursor every now and then. You're also suggested to confirm that your Office edition is updated and it doesn't have any pending updates to install. Here is how to deactivate AutoHide rulers:
FIX : Cursor Freezes Or Disappears In Word For Mac
1. Open Word and from the option menu, click Word -> Preferences.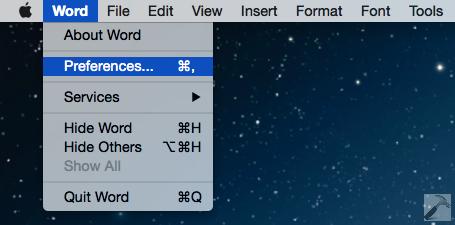 2. Next, in the Word Preferences window so open, click on the General option (refer to below shown image):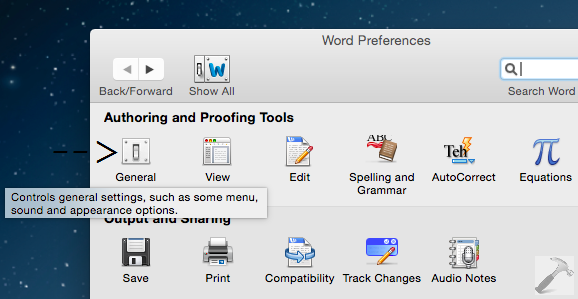 3. Finally, in the General window, under Settings label, you'll find that AutoHide rulers is enabled by default. So disable the same option.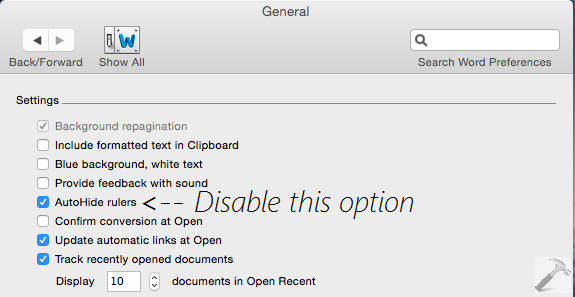 You can also disable ruler from Word options menu -> View -> Ruler. Unchecking ruler at options menu will also help you to get rid of problem with freezing or disappearing cursor/mouse pointer.
Hope this helps!