This article talks about a strange issue we came around recently. In this scenario, we booted Windows 10 and signed into a standard user account. Then we opt for restarting the machine. After restart, we signed in administrative user account. Now if we opt for restart or shut down, following messages will display.
While opting for restart:
Someone else is still using this PC. If you restart now, they could lose unsaved work.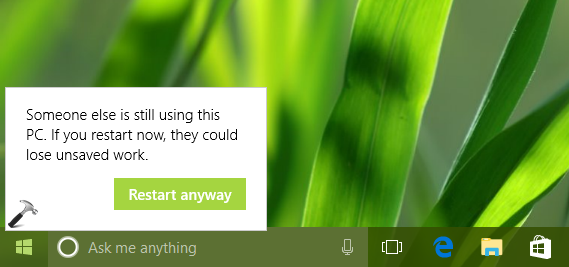 Similarly, while opting for shut down:
Someone else is still using this PC. If you shut down now, they could lose unsaved work.
Or at login screen:
If you shut down now, you and any other people using this PC could lose unsaved work.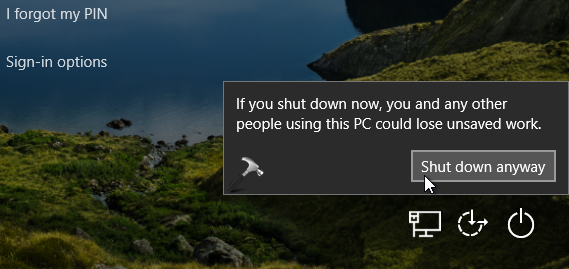 This clearly shows that last user remains signed-in after restart or shutdown. Most of users are treating this a bug. If its a bug, we can hope for a fix from Microsoft in upcoming upgrades. But if you're facing this issue right now, how to fix it?
Well, a simple workaround for this problem is that whatever user account you're logged in to, you need to first sign out, before you opt for restart/shut down. Following this, Windows will not let any user account remained signed in and thus you can easily restart/shut down without any warning message. Another solution for this issue is mentioned below. Do try it and see if it works for you.
FIX: 'Someone Else Is Still Using This PC' In Windows 10
1. Right click Start Button or press

+ X keys and select Settings.
2. In the Settings app, navigate to Accounts > Sign-in options.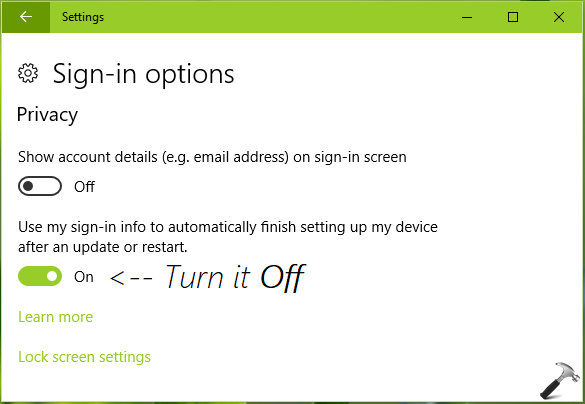 3. On the Sign-in options screen, scroll down and under Privacy section, turn Off the Use my sign in info to automatically finish setting up my device after an update or restart option. Close Settings app.
4. Perform steps 1-3 for each of the user account you've on system and then finally restart the machine, check if the issue is resolved then.
Hope this helps you!