We all know that an administrator has all the privileges to allow or block a specific user account. Broadly speaking, there are two main groups on a Windows machine and they're Administrator and User group. In case if User group isn't allowed to sign-in, not even a single user can login. In this condition, when an user try to sign-in, he gets following message:
The sign-in method you're trying to use isn't allowed. For more info, contact your network administrator.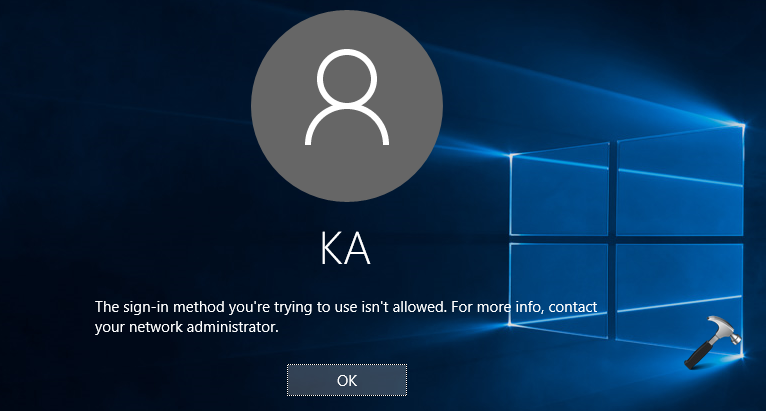 Or you may came around this error:
The user has not been granted the requested logon type at this computer.
If you're the administrator of the machine, and users getting this error message when they try sign-in, you can easily fix this issue for them by granting permissions. The root cause of this problem is that users who are facing this issue is not part of User group. Or one other cause may be that User group don't have permission to have its members log in locally. These simple steps will help you to fix this problem:
FIX : The Sign-in Method You're Trying To Use Isn't Allowed Error In Windows 10
1. Press 

 + R and put secpol.msc in Run dialog box. Click OK to open Security Policy snap-in.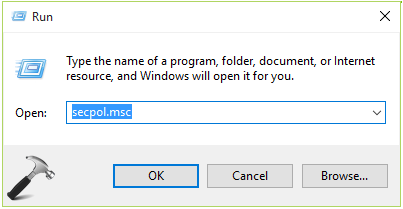 2. Next, the below shown window, click Security Settings > Local Policies > User Rights Assignment. Then in corresponding right pane, locate the Policy named Allow log on locally. Double click on this setting to modify.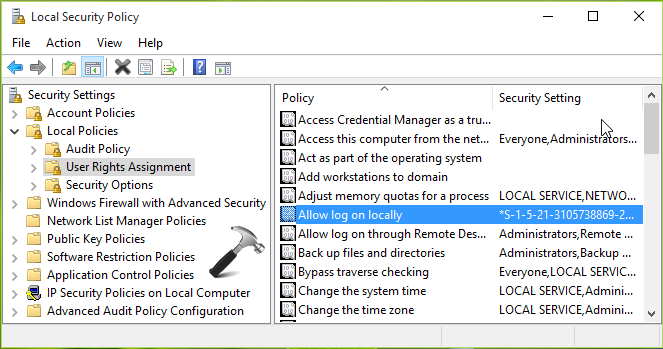 3. Moving on, in the setting property sheet, you'll find that either the user facing issue or whole User group is not listed here. This is cause behind the problem. Click Add User or Group button.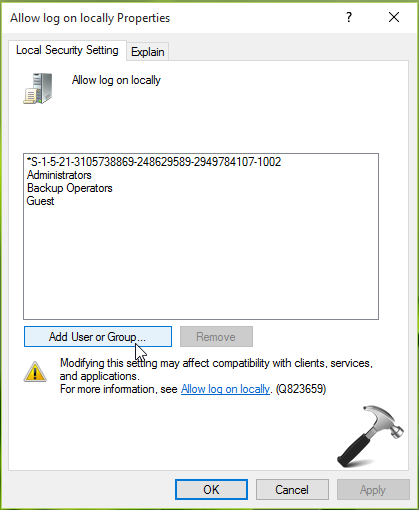 4. Click Advanced in next window.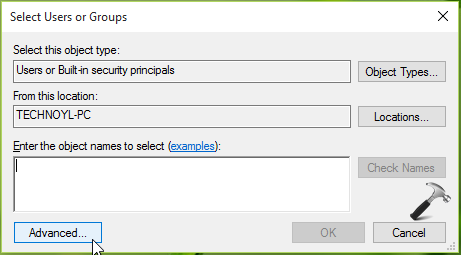 5. Now in Select Users or Group window shown below, click Find Now. Then locate the user facing issue in list populated, and select it. If multiple users are victim of this problem, select User (group) from the list. Click OK.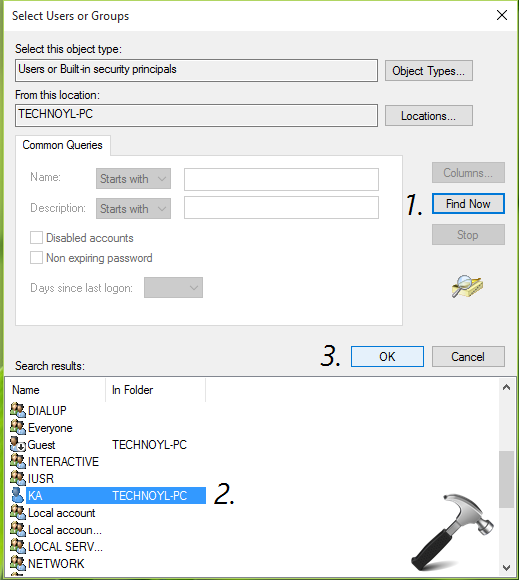 6. Finally, the user or its group has been added and they're now allowed to log-in locally. Click Apply followed by OK. Close Security Policy window and sign-out of admin account.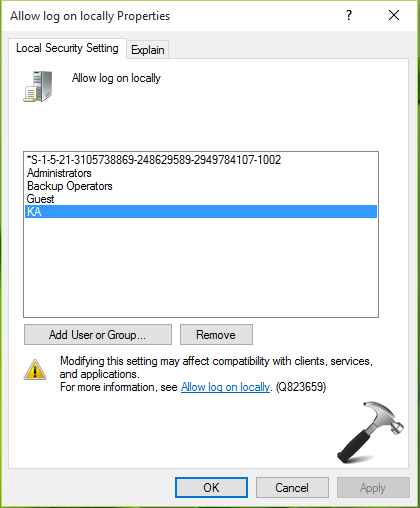 Now the users facing this problem should have no complaint regarding this issue, as it is resolved.
Here is the video guide to help you more:
That's it!