Office 2013 have lots of new features in it so that you can enhance your documents in pioneer ways. If you concern about the web integration, typically like insertion of clip art or templates, you have variety of content available to add into your documents by fetching it from Office.Com servers. Recently, I noticed that whenever I tried to insert an online clip art to my PowerPoint documents, I wasn't able to do so. In the following screen, you can look over the content from Office.Com: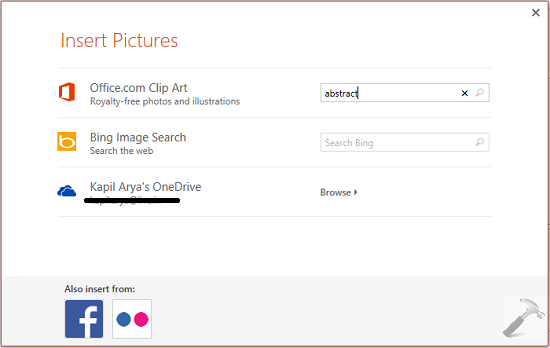 Looks like if I click on the Insert option, Office component does nothing: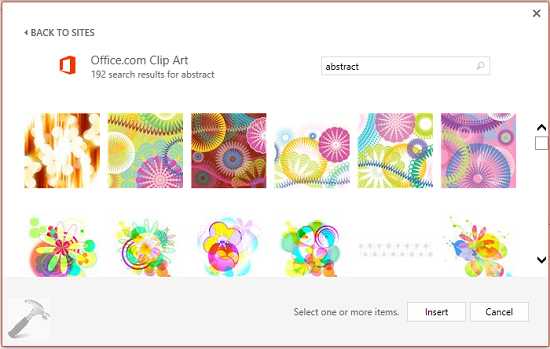 The same problem existed, no matter if I use different components of Office 2013. Moreover, there isn't a single clue available to point out why I can't insert the online clip art. I tried to reset the Office registry configuration to sort out the issue, but there were no differences in the situation. Eventually, I got a solution which I am sharing here with all of you:
FIX : Unable To Insert Office.Com Clip Art In Office 2013
1. Press

+ R and type inetcpl.cpl in the Run dialog box and press Enter key / click OK to open Internet Properties.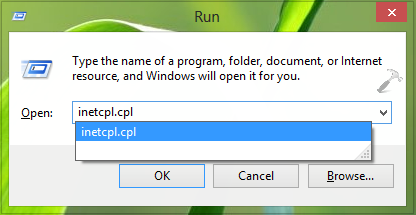 2. In the Internet Properties window, switch to Security tab. If you find the Enable Protected Mode option checked here, firstly uncheck it and then click Reset all zones to default level. Then you re-enable the protected mode. Now click Apply followed by OK.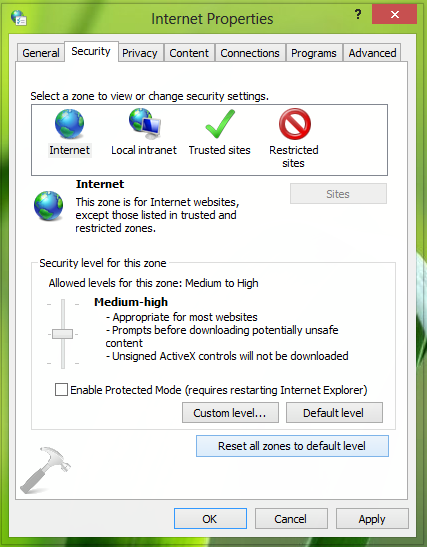 You can now close Internet Properties window and reboot the machine to get the results. After reboot, you'll be able to insert clip art without any problem.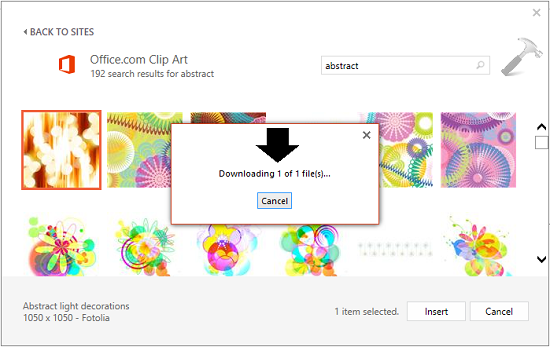 That's it!