If you're the only user who uses your system and you don't want to enter password at logon, this article is for you. Sole users may opt for skipping password at each login. But there is no direct setting to allow you to bypass the login screen.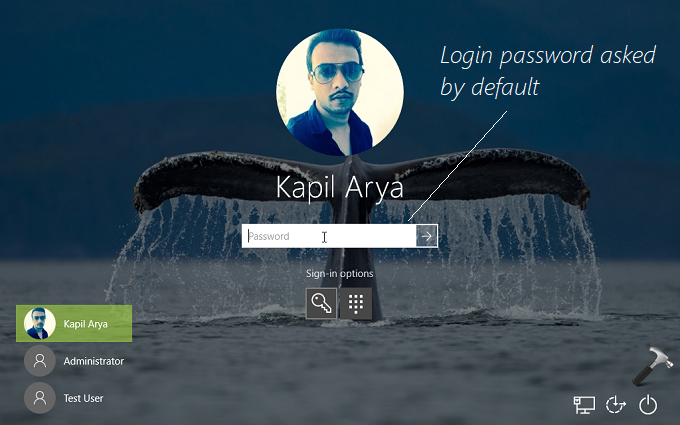 If you want to login automatically to your Windows 10, you can try either of the methods mentioned below. Note that, automatic login may reduce security of your system. When other wants to use your system, make sure you turn off automatic login.
How To Automatically Login Without Using Password In Windows 10
Skip Login Password/Bypass Login Screen/Make Windows 10 Auto Logon
WAY 1 – Using Registry
Registry Disclaimer: The further steps will involve registry manipulation. Making mistakes while manipulating registry could affect your system adversely. So be careful while editing registry entries and create a System Restore point first.
1. Press

+ R and put regedit in Run dialog box to open Registry Editor (if you're not familiar with Registry Editor, then click here). Click OK.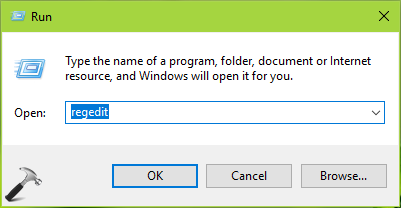 2. In left pane of Registry Editor window, navigate to following registry key:
HKEY_LOCAL_MACHINE\SOFTWARE\Microsoft\Windows NT\CurrentVersion\Winlogon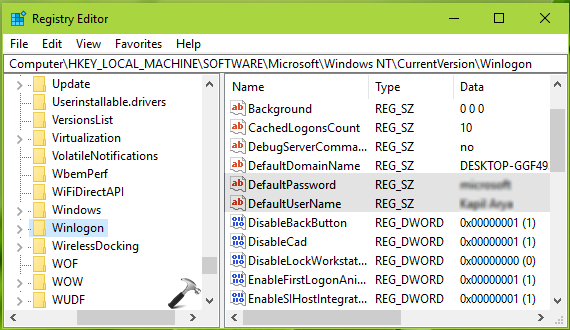 3. In the right pane of Winlogon registry key, look for registry strings (REG_SZ) named DefaultUserName and DefaultPassword. Double click on these strings and set their Value data with your user account name and password, respectively. If you're on Microsoft account, use the user account name Value data as Microsoft account/<your email ID>. Then in same registry location, double click on AutoAdminLogon registry string.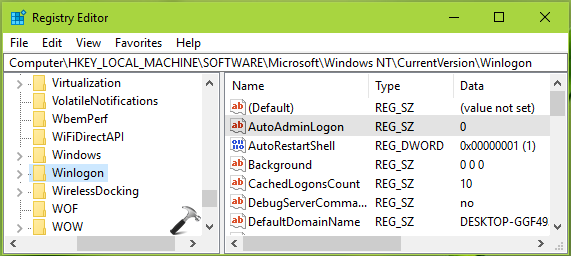 4. Finally, set the Value data for AutoAdminLogon string to 1. Click OK.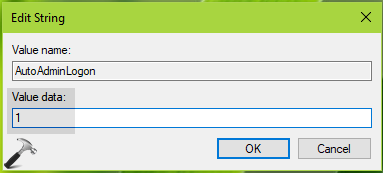 Close the Registry Editor and reboot the machine to login without password.
FYI: In case if you ever want to login as different user, simply press and hold Shift key while Windows is starting/booting.
TIP: Above mentioned method best works when dontdisplaylastusername registry DWORD at HKEY_LOCAL_MACHINE\SOFTWARE\Microsoft\Windows\CurrentVersion\Policies\System is set to 1.
WAY 2 – Using NETPLWIZ
1. Press 

 + R and put netplwiz in Run dialog box. Click OK or hit Enter key.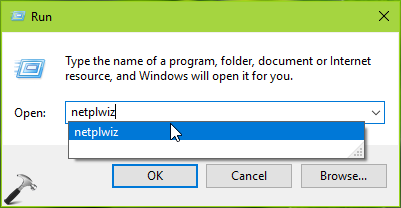 2. In the User Accounts window, on the Users tab, uncheck Users must enter a user name and password to use this computer option.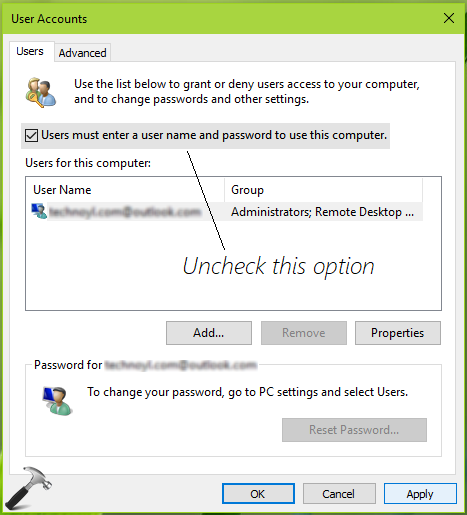 3. Next, in Automatically sign in dialog shown below, type your credentials and click OK. Then click Apply, OK in above shown window.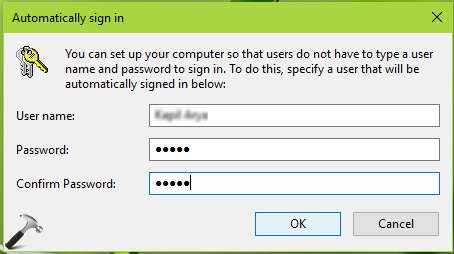 You can now restart your Windows 10 and login automatically.
That's it!