No doubt, Windows 10 has many customization options available for users. Desktop Slideshow is one of those customization option that was very popular with Windows 7. This feature is still available in Windows 10 and can be configured from all new Settings app.
Desktop Slideshow feature changes desktop background automatically in a specified amount of time. In order to allow slideshow to run, you need to specify a folder with some images that will be shuffled during the slide show. Complete steps to configure slide show with a shuffle at custom amount of time in which background changes are mentioned here:
How To Enable Desktop Slideshow In Windows 10
1. Open Settings app and navigate to Personalization > Background.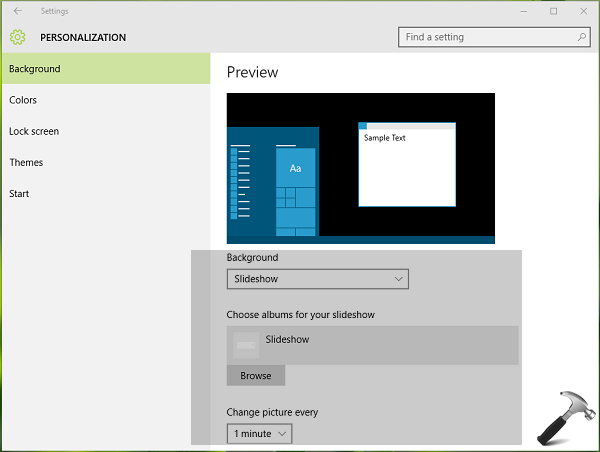 2. Next, in the right pane of Background, set Background option to Slideshow. Then under Choose albums for your slideshow heading, click Browse. Now select the folder whose picture you want to appear in slideshow.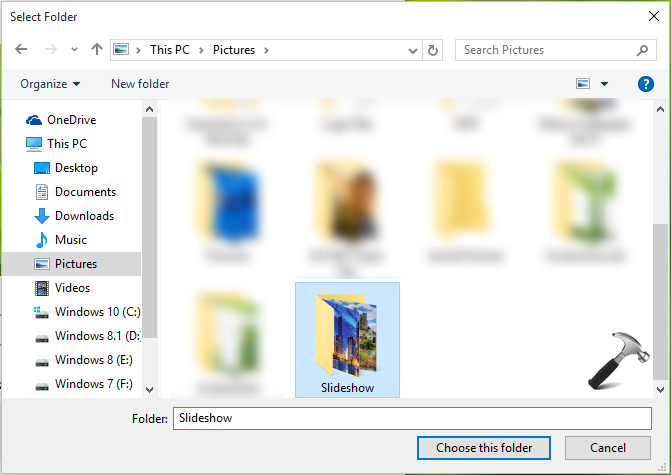 You can also set the timing of changing wallpaper after a specified time. Windows gives you the option to choose from six intervals – 1 minute, 10 minutes, 30 minutes, 1 hour, 6 hours and 1 day. However, for setting a custom interval, you need to tweak registry which is mentioned in further steps.
Registry Disclaimer: The further steps will involve registry manipulation. Making mistakes while manipulating registry could affect your system adversely. So be careful while editing registry entries and create a System Restore point first.
3. Press

+ R and put regedit in Run dialog box to open Registry Editor (if you're not familiar with Registry Editor, then click here). Click OK.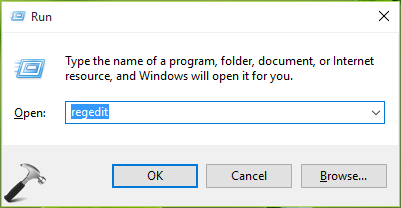 4. In the left pane of Registry Editor, navigate to following registry key:
HKEY_CURRENT_USER\Control Panel\Personalization\Desktop Slideshow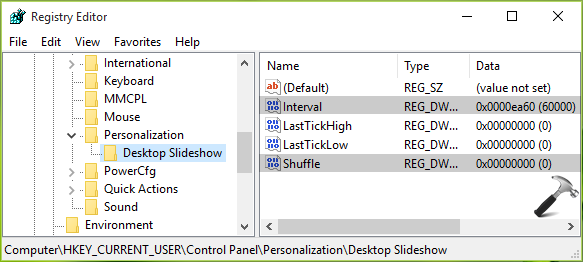 5. In the right pane of Desktop Slideshow key, look for the registry DWORD name Interval and Shuffle. Double click on Interval to modify its Value data: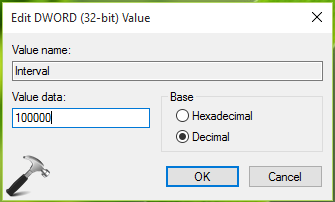 6. Finally, set the Value data as the amount of interval after you want to let the wallpaper changed. Select the Decimal as Base first and then input custom value with convention 10000 milliseconds = 10 seconds. Click OK. Similarly, change the Value data for Shuffle DWORD to 1, if you want let shuffling be enabled. Close Registry Editor.
In this way, custom desktop background slideshow is ready and you can restart File Explorer/machine to enjoy it.