If you're wondering how power efficient your Windows operating system is, this article is for you. To check efficiency of your system, you can generate power efficiency diagnostics report. You do not need any third-party tools for this, as Windows itself is capable to prepare this report.
Power efficiency diagnostics report is quite useful to judge how your system is handling power requirements. Additionally, it can tell what devices/processes are causing high power consumption, incompatible devices are per power requirements, devices with misconfigured drivers etc. The diagnostics report is usually used to track down a power related issue. For example, if a device/driver is preventing shut down for your system, you can use this diagnostics report to track it and thus resolve the issue.
So here is how you can generate power efficiency diagnostics report in Windows.
How To Generate Power Efficiency Diagnostics Report In Windows 10/8.1/8/7
1. In Windows 10, right click on Start Button and select Command Prompt (Admin). On older Windows editions such as Windows 8.1/8/7, you can open Command Prompt as administrator, using Windows Search.
2. In the administrative Command Prompt window, type commands mentioned in bold and press Enter key:
powercfg -energy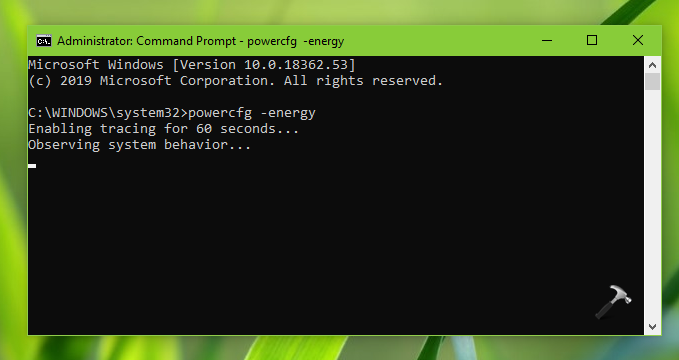 3. Wait for 60 seconds/1 minute under which power analysis will be done. After this, you've the results categorized in errors, warnings and informational. The errors are the ones you need to give much importance in fixing because they're the main culprit to make your system non-efficient.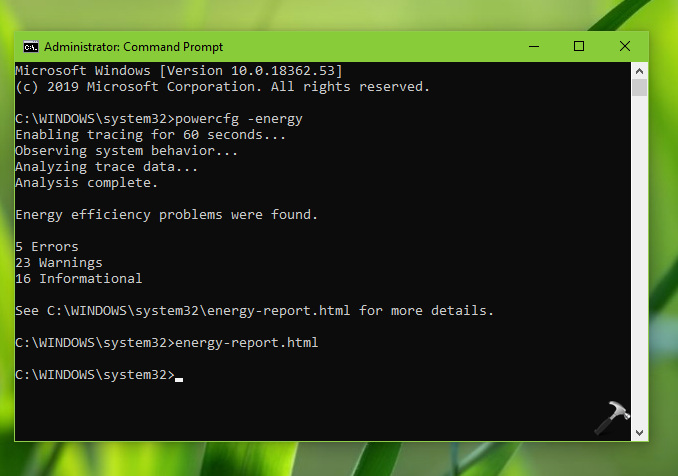 4. Usually Windows saves the generated power efficiency diagnostics report at %windir%\system32\energy-report.html. So you can just type energy-report.html and press Enter key to let this report open in your default or favorite browser.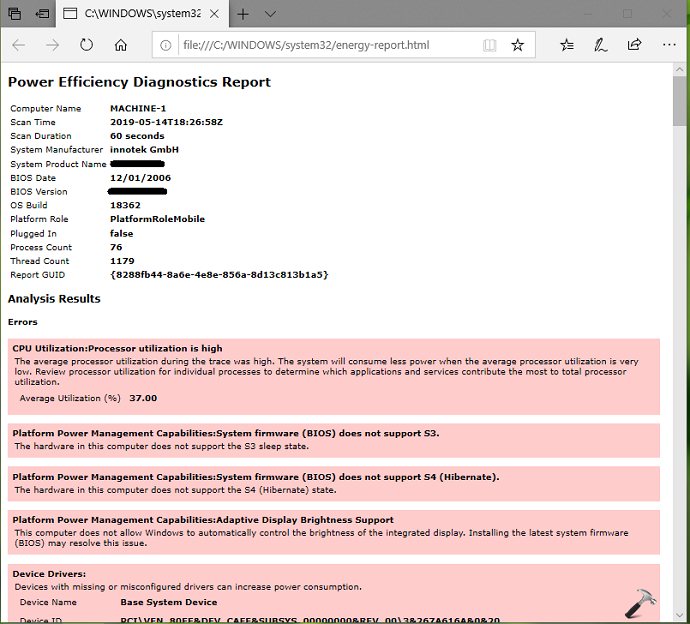 As you can see in above screenshot, the error are at top of the analysis report. These are usually self-explanatory but in case you need special assistance from experts to read this report, post to official Microsoft Community with the specific power issue you're facing. I believe experts present there will help you in right direction to resolve the issue you're facing.
That's it!