We all know that, Microsoft adds a printed build number info at the bottom of Desktop called as watermark. From version to version, Microsoft has changed the strategies to add this watermark. Long back a year ago, we've posted the software based trick to remove this watermark from Windows 8 which you can find here. Today, we're going to share you a manual way to remove the watermark in the newly released Windows 8.1 Preview.

The way to remove watermark is discussed below. I suggest you to create a System Restore point before making any changes to computer so that if you have done something wrong, system could be able to correct it.
So without wasting your time anymore, lets see the how to part:
How To Remove Watermark In Windows 8.1
1. Firstly, download the zip file from below link and extract it with whatever decompression software you have.
2. After unzipping the above downloaded file, you'll got two folder named Edited Files & Original Files. To remove watermark, Edited Files folder is required currently.
3. Look out these two files and take their ownership using the methods of this article:
Windows\System32\en-US\shell32.dll.mui
Windows\BrandingBasebrd\en-US\basebrd.dll.mui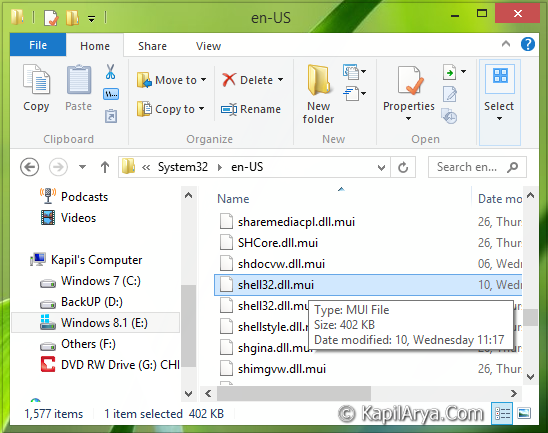 4. After taking ownership of both the files, replace themselves with corresponding files we've provided you in the Edited Files folder downloaded above.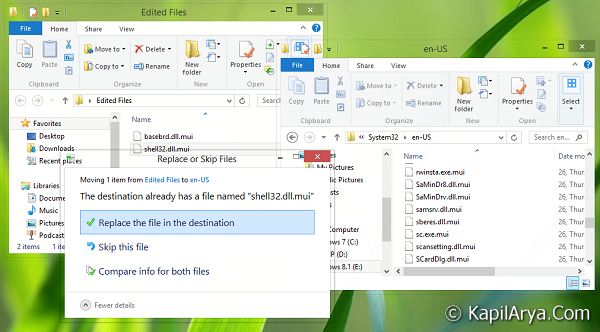 5. After successfully replacing both the files, open the administrative Command Prompt, type following command followed by Enter key:
mcbuilder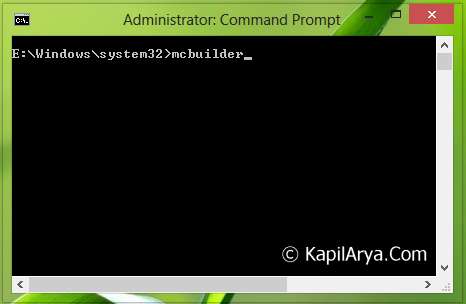 That's it. You should now reboot the system to make the changes effective. After reboot, you won't see any watermark.
In case you want to restore default watermark, then run SFC /SCANNOW command in the administrative Command Prompt. Also you can restore watermark using the files we've provided in the Original Files folder. Replace the corresponding files with the original files located in step 3.
That's it!