We all know that built-in administrator has all the rights to manipulate his system, in the way he wants. But recently we came around a strange and weird problem where even built-in administrator can't open apps. This sounds completely meaningless but that's true and happens if you're working in a domain environment. Actually when you log-in as domain administrator and try to open apps such as Microsoft Edge, you may be greeted with following message:
This app can't open
Microsoft Edge can't be opened using the built-in administrator account. Sign in with a different account and try again.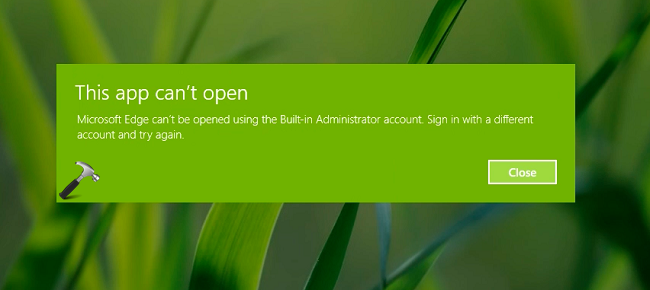 The root cause behind this problem is Administrator approval mode, which is a security dedicated feature. When Administrator approval mode is Not configured or is Disabled, this problem doesn't occurs. While if this mode is set to Enabled, the issue comes into play. This case is not limited to Microsoft Edge only and you can face it with other apps as well. Thus, correctly configuring the corresponding policy for Administrator approval mode should solve this problem. Here is how:
FIX : Microsoft Edge Can't Be Opened Using The Built-in Administrator Account. Sign In With A Different Account And Try Again.
1. Press 

 + R and put secpol.msc in Run dialog box. Click OK to open Security Policy snap-in.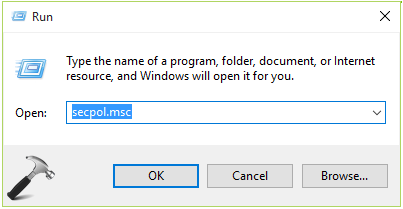 2. Next, in the below shown window, click Security Settings > Local Policies > Security Options. Then in corresponding right pane, locate the Policy named User Account Control: Use Admin Approval Mode for the built-in Administrator account.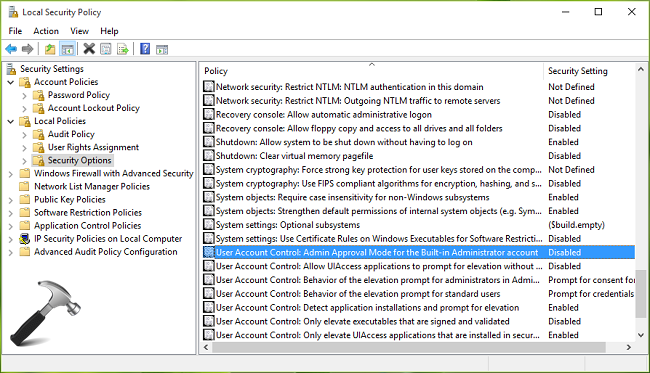 Double click on this setting to modify.
3. Finally, in the policy configuration window shown below, change the status to Disabled. Click Apply followed by OK.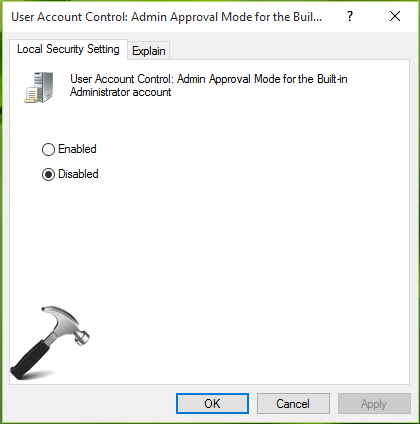 You can now force Group Policies to refresh themselves by running gpupdate /force command or you may restart your machine to make the changes effective and resolve the issue.
Check following video to illustrate this fix:
Hope this helps! Still if the app can't be opened, try to re-register it.