Microsoft has released an online troubleshooter for fixing the issues related to Office 2010 Product Key. It is called Office 2010 Product Key Solution, which is available to users with free of charge. It basically helps users to locate their product key, provide guidance on how to enter the key, troubleshoot various issues and also the key replacement.
FIX : Product Key Related Issues For Microsoft Office 2010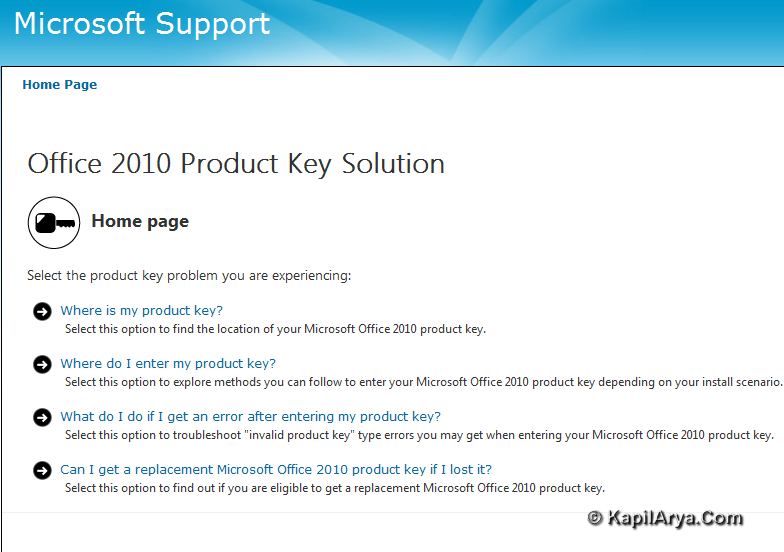 The above said application is easy to use. The customers running it first time have to select the categories available, accordance to the issue with which they are troubled. When you install the Office 2010 on your system, their may be probability of this error:
This is not a valid Office Product Key
Following may the reasons for it:
You have misspelled the correct product key
Entered the product key of another
Multiple installation of Office is in progress and thus conflicting
The troubleshooter explains each cause and explains them deeply. You can use following link to solve your issue:
To fix this issues, Microsoft's Support is already available at following link:
Hope something helps!