Windows 10 allows you to use different power plans as per you need. You've the flexibility to customize these power plans so that you get them working as you want. At some point, if you need to restore these power plans to their default settings, this guide will help you with that.
Restoring the power plan to its default will help you re-configure it easily. This will be particularly beneficial for the system which has multiple user accounts. Because when you change setting for a power plan, it will affect the other user as well, who has opted for same power plan. Note that you can also create custom power plan and force Windows 10 to use it.
This guide will show you two different methods. First will allow you to restore a single power plan to its default settings. Second method will illustrate you steps to restore all power plan to their default values. These methods are equally valid for older Windows 7, 8, 8.1 also.
Here's the how-to part:
How To Restore Default Settings For Power Plan In Windows 10/8.1/8/7
Method 1 – Restore Specific Power Plan To Default Settings
1. Right click battery or power icon on taskbar and select Power options. If battery icon is missing, refer this fix first.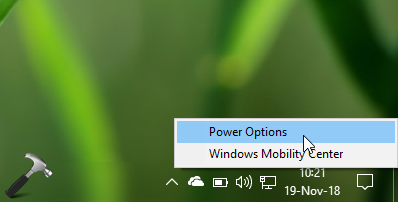 2. In the Power Options window, pick the plan for which you want to restore default settings and click Change plan settings link.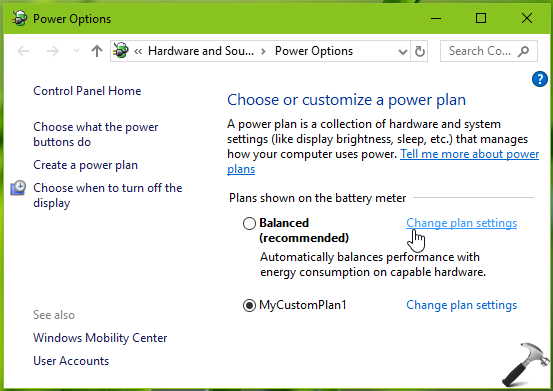 3. Under Edit Plan Settings window, click Change advanced power settings link.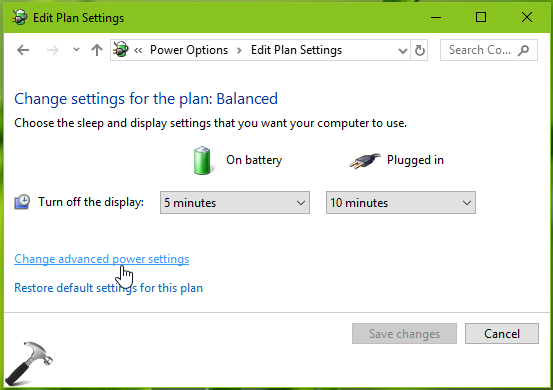 4. Moving on, in Power Options window, click on Restore plan defaults.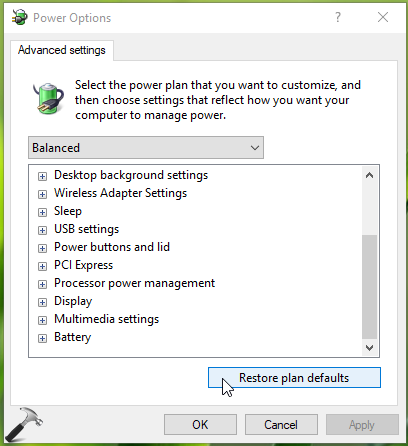 5. On the confirmation prompt appearing next, click Yes. This should finally restore default settings on the selected plan.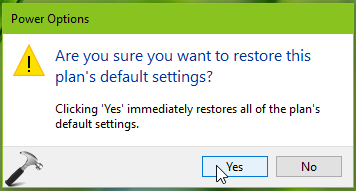 To restore all power plans to their defaults, refer Method 2 below.
Method 2 – Restore Specific Power Plan To Default Settings
1. Right click Start Button or press

+ X keys and select Command Prompt (Admin) to open Command Prompt as administrator.
2. In administrative or elevated Command Prompt window, type/paste following and press Enter key.
powercfg -restoredefaultschemes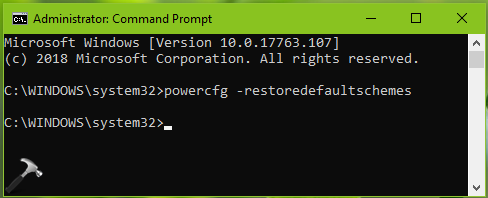 3. This should restore power plans to their defaults. You can close Command Prompt and return to Desktop, if you like.
That's it!