Till Windows 7, we all have enjoyed the startup sound very well, but unfortunately these stuff no longer exists in Windows 8 or later. According to Microsoft, Windows 8 is more hardly concentrated on the fast startup and not on these luxurious accessories which could slow down the booting of operating system. Thus for the usage of less number of resources when you start your system and even when you shut down, Windows sounds are disabled so far.
Download Startup Sound Enabler For Windows 8.1
However if you're really missing those sounds on you system and want to enable those by compromising fast startup and shut down, there exists some way which can help you to do so. Although the procedure to enable those sounds is quite messy on the other hand. "Startup Sound Enabler" is a nice tool developed by our friend Sergey at WinAero which is significantly useful to activate the startup sound. This helps you to enable and disable the startup sound in single click.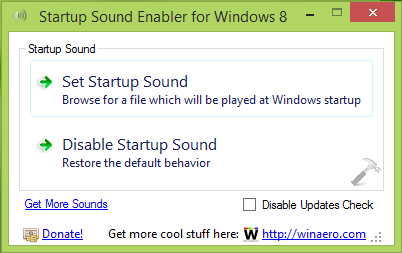 To set a startup sound, click Set Startup Sound option and you'll get the Open window, where you can browse your desired startup sound file. Please note that only .wav format sound files are applicable here.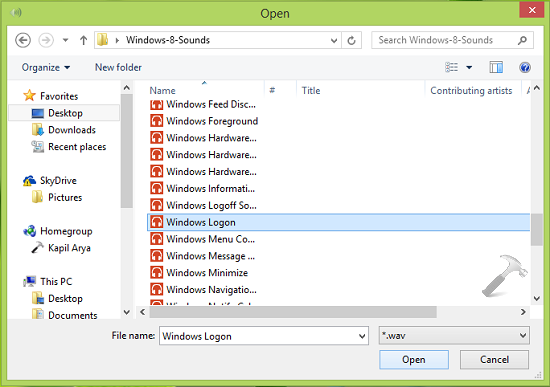 Once you have enabled startup sound from the tool, you can restart the machine and verify. When it comes to disable the startup sound or to restore the default behavior of Windows with no startup sound, you can click Disable Startup Sound option in the tool. Here is the link using which you can get Startup Sound Enabler: http://winaero.com/download.php?view.1775
Hope you find the tool useful!