System Restore is basically the key, which helps us to restore our machine to last known good configuration. We have already seen some topics regarding System Restore under following headings:
1. How to create System Restore point
2. Windows not creating System Restore point automatically
3. System Restore did not completed successfully error
Today we're going to discuss another issue related System Restore, which some users may face on their system. If your Windows machine is a part of a domain, then you may see this message for System Restore wizard, which is greyed out:
System Restore is disabled by your system administrator.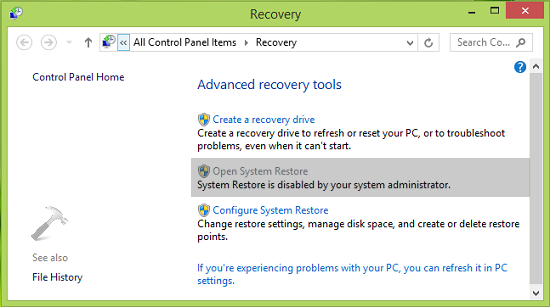 Now since you're part of domain, thus it's obvious that you need to ask domain controller to enable it. However, sometimes when you try third-party software on your system, they disables System Restore wizard permanently. So under this situation, you're expected to receive the same error for an isolated (non-domain) system as well.
Thus if you're victim of such an issue and you're also the administrator of your system, try this way to fix it:
FIX : System Restore Is Disabled By Your System Administrator In Windows 10/8/7
1. Press

+ R and put regedit in Run dialog box to open Registry Editor (if you're not familiar with Registry Editor, then click here). Click OK.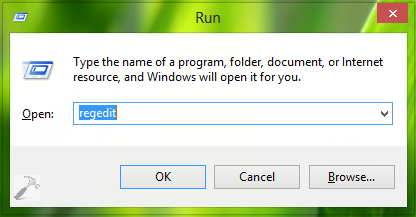 2. In the left pane of Registry Editor, navigate here:
HKEY_LOCAL_MACHINE\SOFTWARE\Policies\Microsoft\Windows NT\SystemRestore

3. In the left pane of above shown window, highlight the SystemRestore key and right click it, select Delete. Select Yes for this confirmation box then:

After deleting the SystemRestore key, you can close Registry Editor. Reboot the machine and you should now be able to launch System Restore wizard without any problem: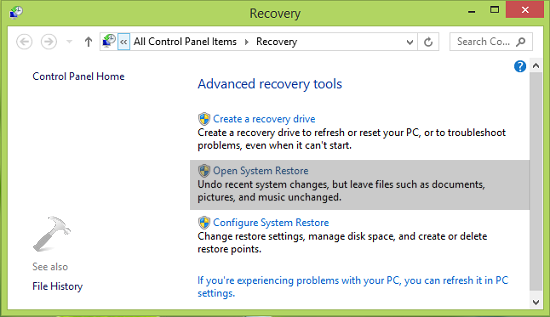 Hope this helps! Go here to learn how to create System Recovery Drive for Windows 8 or later.