NOTE : Article is updated for Windows 8.1.
A smart Windows user always keeps all the tools with him that could save him at the time of crisis. System recovery drive may one of those tool, which can help you to exit from the situation of system failures. Since prevention is better than cure, you should always keep a system recovery drive ready with you for your machine. Because in the worst situation of system failures, you are supposed to Refresh or Reset feature. But following message will not allow you to do so:

In that case, you'll necessarily need the system recovery drive. However, you cant still Refresh or Reset without installation disc. But still if you're looking forward to use these recovery tools along with system recovery drive, here is how to create a recovery drive:
How To : Create System Recovery Drive In Windows 8.1
1. Press 

 + Q, type recovery and hit Enter key. From the search results so appeared, select Create a recovery drive. If prompted for User Account Control (UAC) permissions, click Yes.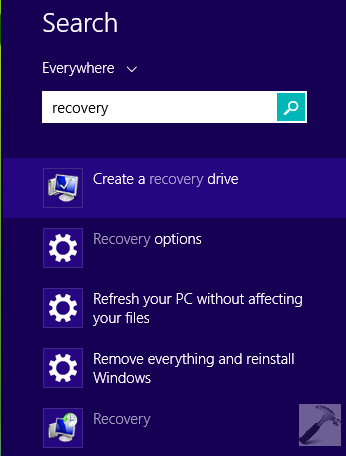 2. Next, in the Recovery Drive window shown below, click Next.
See : [FIX] "Copy The Recovery Partition From The PC To The Recovery Drive" Disabled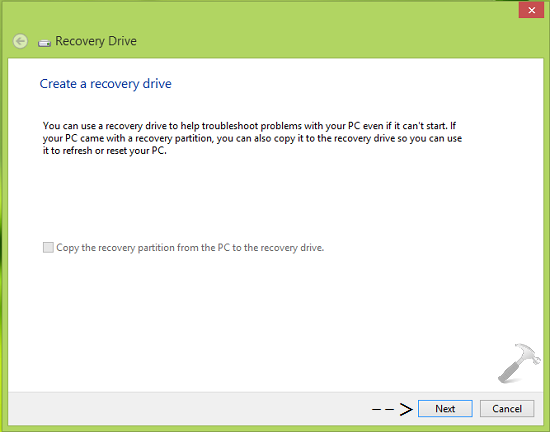 3. Moving on, you should now be able to select USB drive on which you have to create system recovery drive. If you don't find anything listed here, make sure you have plugged an USB drive more than 512 MB. An USB drive with 2 GB or above capacity is recommended to use here. Click Next.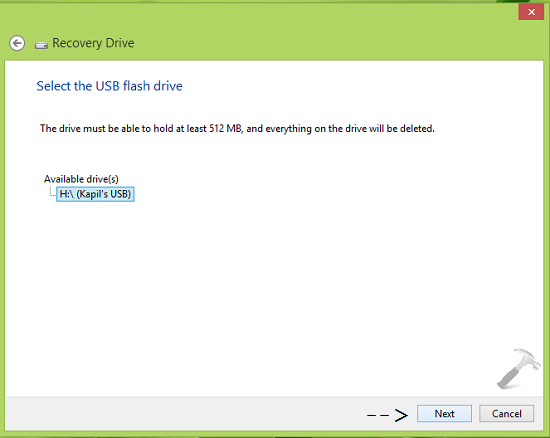 4. Now you'll see the warning that if any data exists on the USB drive which you've selected in previous step will be formatted. Click Create.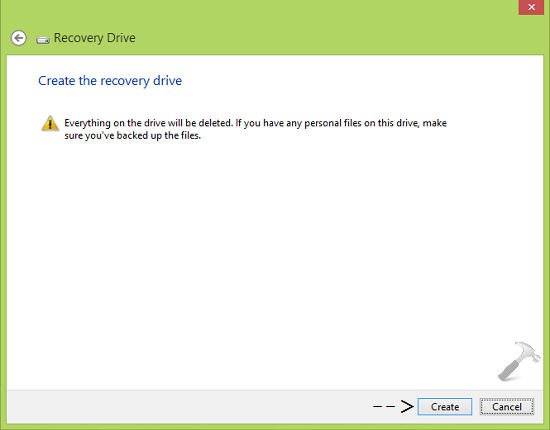 Then in few seconds, you can see the progress status of system recovery drive creation: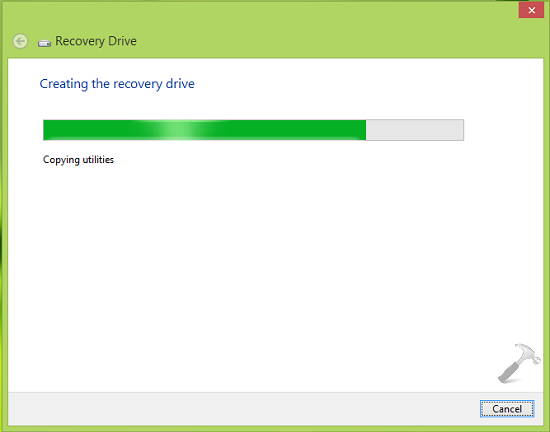 5. When the system is done with system recovery drive creation, it will notify you as shown below. Click Finish.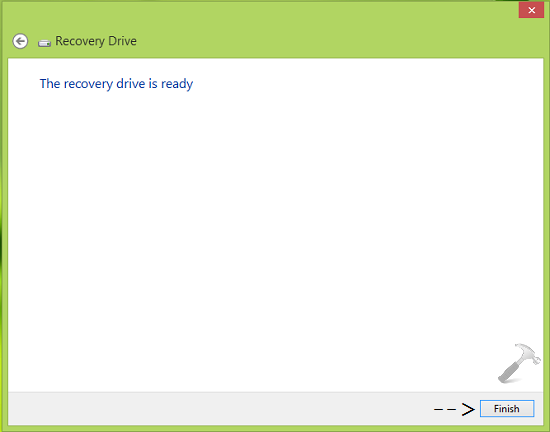 So, in this way, your system recovery drive is now ready to use at the time Refresh or Reset of Windows 8.1.
That's it!