4. Now click Sign out and finish here to complete switching to local account from Microsoft account.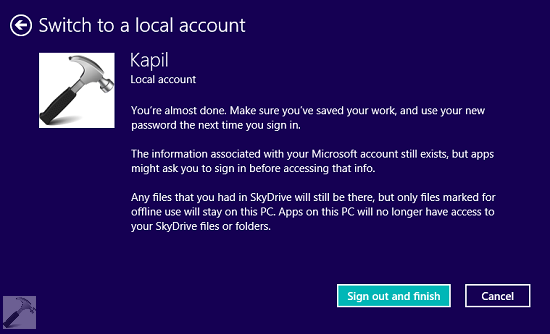 Read : [FIX] Can't Switch To Microsoft Account In Windows 8 Or Later
5. After restarting the system, again open PC Settings app and go to your account section. Now click Connect to a Microsoft account.

6. Type in your local account password – same as we entered in step 3. Click Next.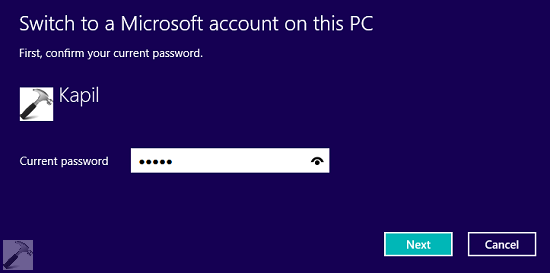 7. Moving on, in the following screen, type your Microsoft account credentials and hit Next option.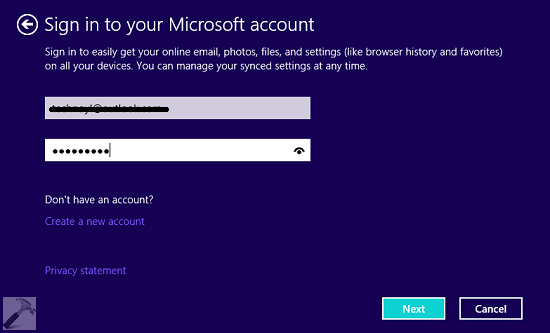 8. Finally, you're now again switched to Microsoft account and with this the problem must be solved at your end.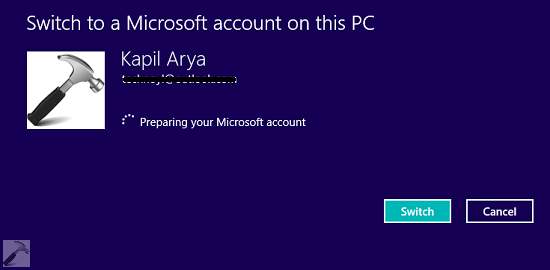 Hence, you can now try to sign-in and you'll find that issue has been resolved automatically.
Let us know if this helped you or you have any other suggestion.