We all know that HomeGroup is very handy feature in Windows to connect different machines for transferring media. But after upgrading to Windows 10, we observed that some users find HomeGroup not functioning properly. According to those who're facing this problem, they can't setup new HomeGroup on Windows 10. Here is the error message that appears on the screen while doing so:
Windows can't set up a homegroup on this computer.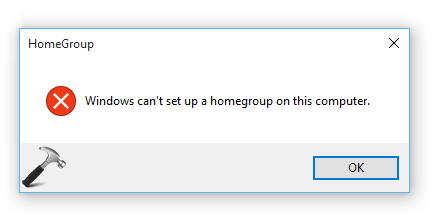 While there are some other users also, who have created HomeGroup on their previous Windows editions (like Windows 7/8/8.1) and after upgrading to Windows 10, the HomeGroup is no longer recognized/detected. Here is the error message appearing in this case:
Windows no longer detects on this network. To create a new homegroup, click OK, and then open HomeGroup in Control Panel.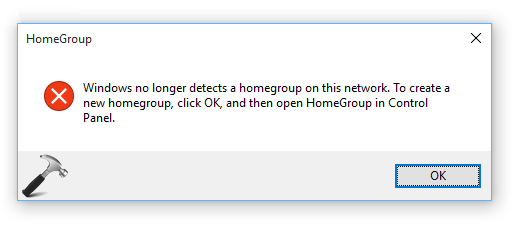 In some scenarios, even if the earlier created HomeGroup is recognized, users can't leave or delete that. So how to overcome this problem? Well, here are some fixes you can try and see if they helps you.
FIX :  Windows Can't Set Up A HomeGroup On This Computer In Windows 10
FIX 1 – Start Peer Name Resolution Protocol Service
1. Press

 + R and type services.msc in the Run dialog box, hit Enter key to open Services snap-in.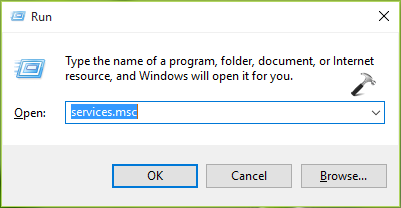 2. Moving on, in the Services window, scroll down and look for the Peer Name Resolution Protocol service. Since you're facing this problem, the service might not be running. Double click on the service.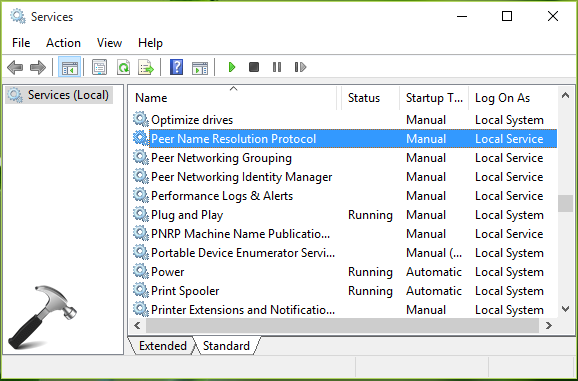 3. In the service property sheet shown below, click Start. Hit Apply, OK.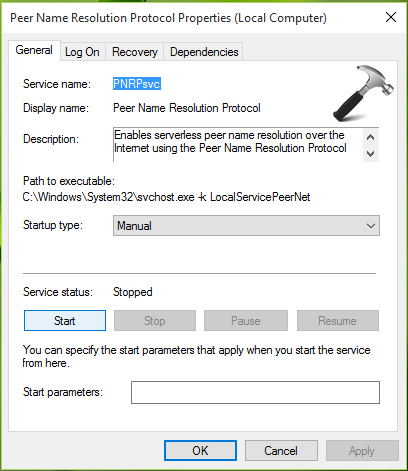 Once you started this service, you can re-check the status of problem. It must be resolved by now, else refer FIX 2.
FIX 2 – Delete idstore.sst File Using File Explorer
In case if FIX 1 didn't work for you, here is an alternative. It is also possible that while following FIX 1, you may not able to start Peer Name Resolution Protocol service and get this error instead:
Windows could not start the Peer Name Resolution Protocol service on Local Computer. Error code: 0x80630801.
Try following steps to specifically deal this issue now:
1. Press

 + E and navigate to following location in File Explorer:
C:

\Windows\ServiceProfiles\LocalService\AppData\Roaming\PeerNetworking
* Substitute C: with your system root drive. AppData is hidden folder here.
2. In the File Explorer ribbon, switch to View tab and check File name extensions option. Then locate the idstore.sst file inside PeerNetworking folder. You have to delete this file. If you want to backup the file before deleting it, renaming it to something else, like idstore.old.sst.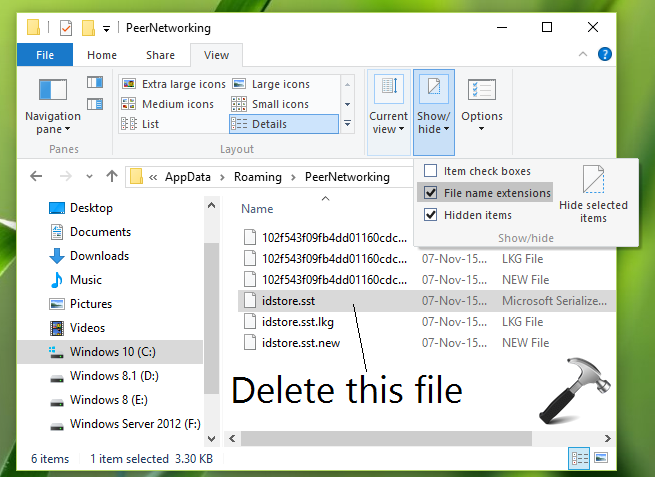 Once the file is deleted, close File Explorer, reboot and the problem is gone away.
Here is the video to help you more:
Hope this helps! See this fix if HomeGroup Provider Service is not running on Windows.