If you have more the one computers running Windows, then its possible to connect them using HomeGroup. HomeGroup provides an easy pathway to share files and printers on a home network. The conventional way of copying the file first to USB drive and then pasting it on target machine, can thus be suppressed. However, sometimes you may come around a situation, that leads to connection failure while connecting in your home network. In some cases, you may also face these symptoms:
1. Clicking View or print the HomeGroup password nothing happens; no box pops up or anything.
2. When you try to change the password you get the error Windows cannot setup a HomeGroup on this computer.
3. When you try to Leave the HomeGroup you get the error Windows couldn't remove your computer from the HomeGroup.
For dealing out, you'll definitely run HomeGroup troubleshooter and most probably troubleshooting report will mention this error:
HomeGroup Provider service isn't running – Not fixed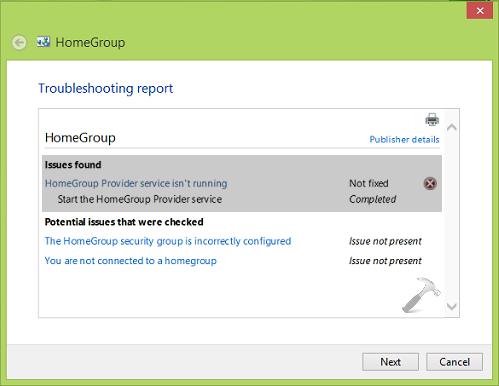 Next step you will trace is to go to Services (using services.msc command) snap-in and check the status of HomeGroup Provider/Listener service; whichever is mentioned in error you get. You'll find that the service is not running and when you try to manually start it, following error results:
Windows could not start the HomeGroup Provider service on the local computer.
Error 1068: The dependency service or group failed to start.
Sometimes running a System File Checker scan solves this issue. But still if issue persists even after running scan, here are the steps you can try to fix this error:
FIX : HomeGroup Provider Service Is Not Running In Windows 10/8.1/8/7
1. Press  

 + R and type services.msc in the Run dialog box, hit Enter key to open Services snap-in.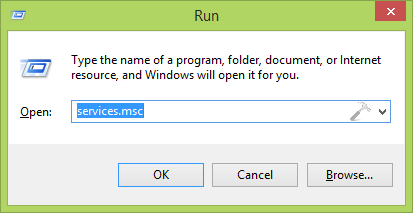 2. In the Services window, locate the HomeGroup Provider service and right click over it, select Properties. Now switch to Log On tab in the HomeGroup Provided Properties shown below. Select This account and click Browse.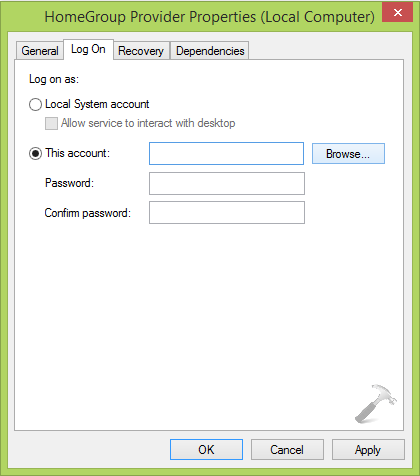 3. Moving on, in the Select User window, click Advanced.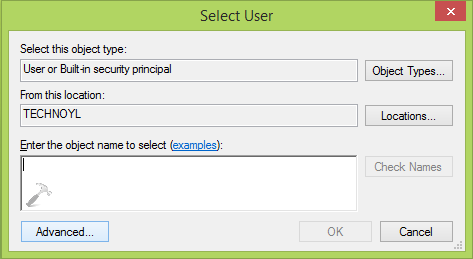 4. Next, in the another window so opened, click Find Now and select LOCAL SERVICE from Search results. Click OK.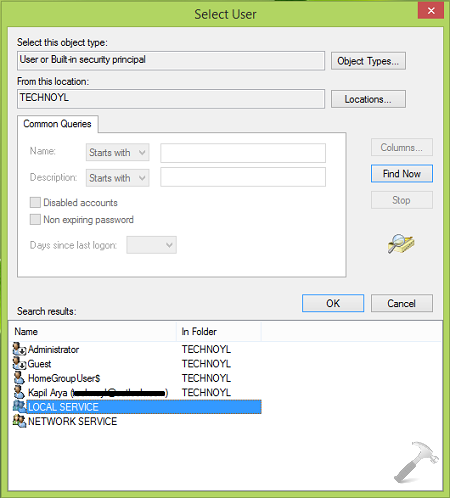 5. Now you'll see the Local Service linked in This account section of Properties window. Also, leave the Password and Confirm Password fields empty and click Apply followed by OK.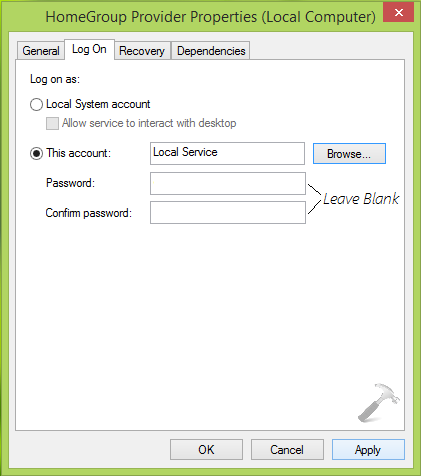 Finally, try to start HomeGroup Provider service and this time it would start as expected. For the other issues you're facing, re-run the HomeGroup troubleshooter, you'll find that all of those issue are resolved already: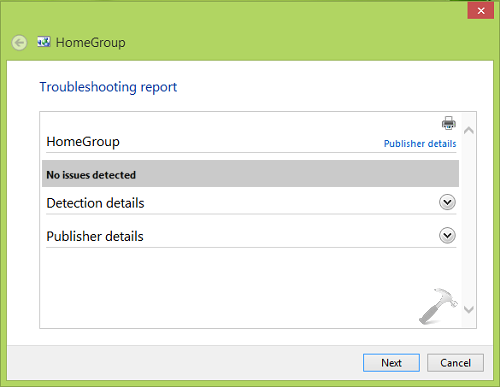 Hope this helps! Go here if you're unable to do network sharing in HomeGroup due to issues in IPv6 dependencies.