To keep your Windows running smoothly, it is highly recommended that you use latest version of device drivers. By default, Windows keep checking for updates to your device drivers and it automatically upgrade them to newest version. Also, if you like, you can manually update your device drivers by following steps mentioned here:
Steps to manually update your device drivers in Windows 10
Recently, while upgrading one of the device driver, we came around following error which prevented us from installing latest version of that driver:
Windows encountered a problem installing the driver software for your device.
Windows found driver software for your device but encountered an error while attempting to install it.
This device cannot start. (Code 10)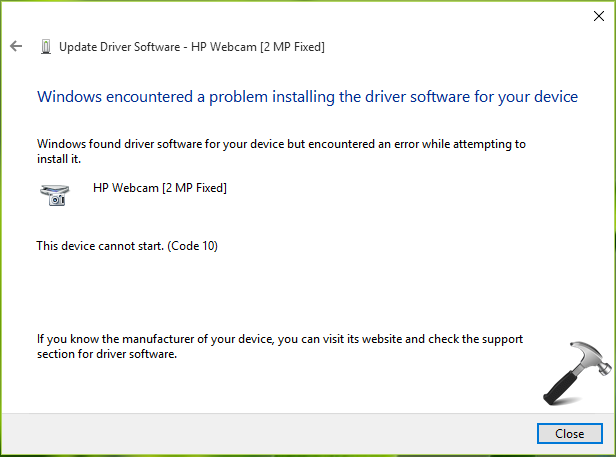 As you can see that error code is 10 here, at which Microsoft suggests to update driver. But we're already getting the error code while updating so we should look for another alternative. Error code 10, in some cases may indicate malfunctioning of device hardware and you should perform an inspection for it at your nearest computer repair shop. If you can confirm that hardware is working fine, you can try these fixes to bypass this issue:
FIX : Windows Encountered A Problem Installing The Driver Software For Your Device In Windows 10/8.1/8/7
FIX 1 – Run Hardware and Devices Troubleshooter
Windows contains few automated troubleshooters which can help you to solve common issues with its different features. To solve this problem, I will suggest you to run Hardware and Devices troubleshooter using steps mentioned here to automatically resolve this hiccup:
Steps to run Hardware and Devices troubleshooter in Windows 10
If running this troubleshooter makes no differences in the situation, go for FIX 2.
FIX 2 – Using Device Manager
1. Press  

 + R and type devmgmt.msc in the Run, hit Enter key to open Device Manager snap-in.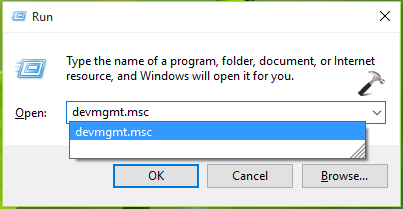 2. In the Device Manager window, right click on the device with which you're facing the issue and select Update Driver Software.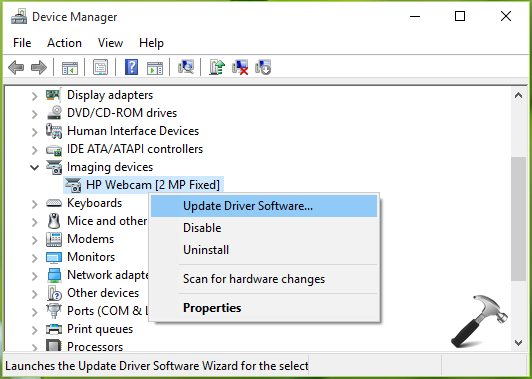 3. Next, in the update wizard, choose Browse my computer for driver software option.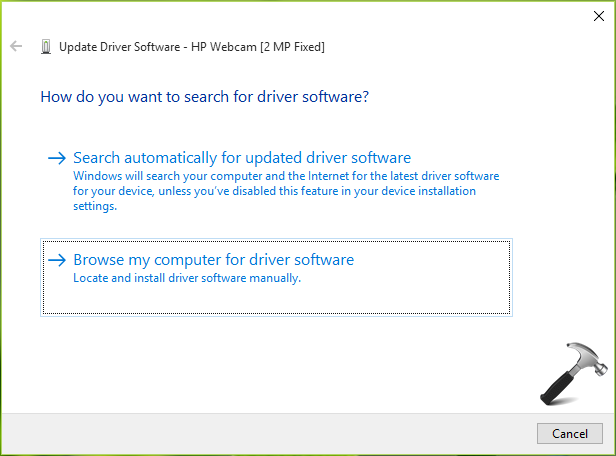 4. Then in next screen, in Search for driver software in this location input box, type C:\Windows\WinSXS. Click Next.
*Substitute C: with your system root drive.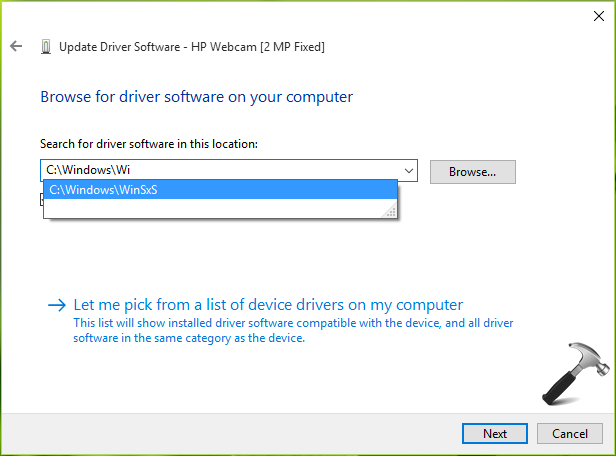 5. Now Windows will begin the search for update driver in that location. This may take a while but will fix the issue for your device.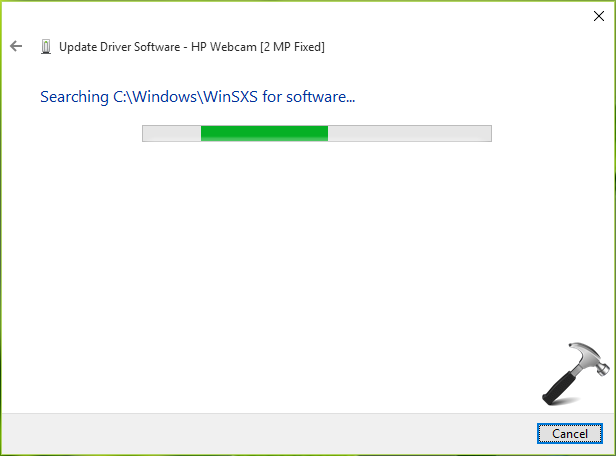 You can then retry to update the driver as usual and it would work without any errors.
Hope this helps!