In our day to day computer usage, sometimes we face issues that do not let us to work properly on Windows. Generally, the same issue faced by many users is referred as known issue or common problem and Microsoft has implemented some troubleshooters already in their operating system to deal such problems. These built-in troubleshooters makes a cross-check on default settings and if something is not aligned as expected, they correct it and solve issues automatically. There are 22 built-in troubleshooters available in Windows 10.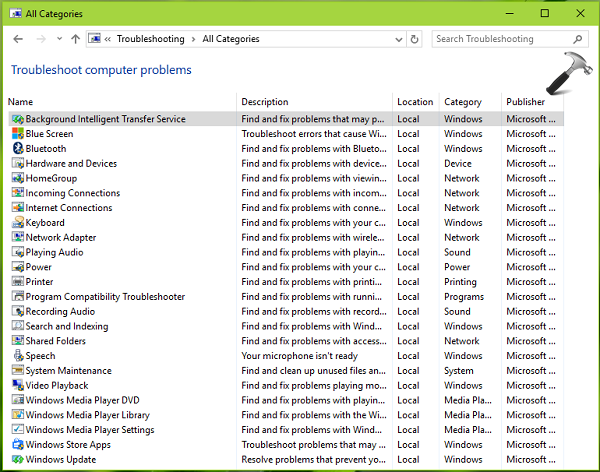 All of these troubleshooters are located inside Troubleshooting section under Control Panel. Hence, you need to navigate to Control Panel > Troubleshooting > View all to locate built-in troubleshooters. Here is how to use these troubleshooting packages:
How To Use Built-in Troubleshooters In Windows 10
1. Locate the troubleshooting packages at Control Panel > Troubleshooting > View all. Here are the troubleshooting packages available:
a. Background Intelligent Transfer Service (BITS) – Fix issues with background downloads
b. Hardware and Devices – Fix issues with hardware and devices
c. HomeGroup – For HomeGroup related problems
d. Incoming connections – For Windows Firewall, incoming connection issues
e. Internet Connections – Pick this if you can't connect to Internet
f. Internet Explorer Performance – Try this if you're not satisfied with Internet Explorer's working
g. Internet Explorer Safety – Fix security and privacy features for Internet Explorer
h. Network Adapter – Choose this to solve network connectivity issues
i. Playing audio – Pick this if you have sound issues
j. Power – This helps you to fix problems related to power
k. Printer – Check this if you can't print
l. Program Compatibility Troubleshooter – Use it solve program compatibility hiccups
m. Recording audio – Try this if you can't record audio
n. Search and Indexing – Use it if search service is not working properly or if irrelevant search results are displayed
o. Shared folders – Pick this if you've issues in accessing files and folder on other computers
p. System Maintenance – Use it to clean garbage of unused files from your system and improve machine performance
q. Video Playback – Fix issues regarding playing videos, streaming etc.
r. Windows Media Player DVD/Library/Settings – Use these troubleshooters to solves issues with Windows Media Player performance
s. Windows Store apps – Use this troubleshooter to identify and solve Windows Store related issues
t. Windows Update – Try this if you can't check, download or install Windows Updates
As per the issue you're facing, judge and pick the correct troubleshooter and click/tap on it to open its wizard.
2. In the troubleshooter window, click Advanced and check Apply repairs automatically option. Then click Next and let the troubleshooter identify problems.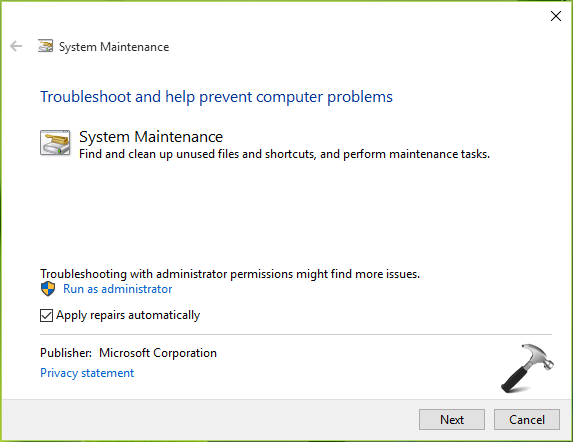 3. Some issues can only be found when you're troubleshooting as administrator. If a troubleshooter require running as administrator, you've to click/tap Try troubleshooting as an administrator option: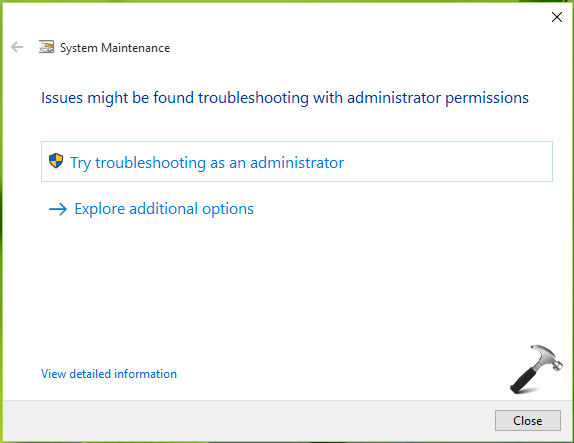 4. Now the troubleshooter will detect issues and cross-check on the default settings: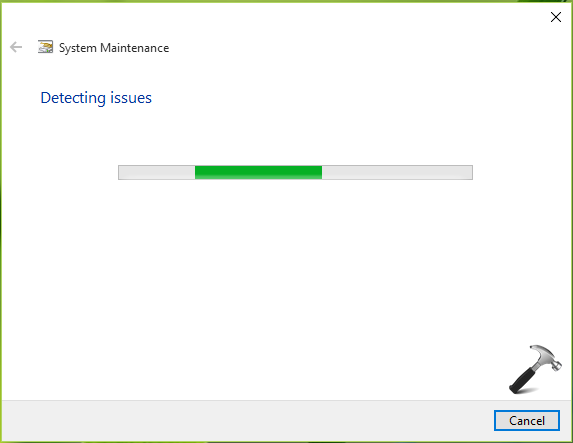 If the troubleshooter founds an issue, it will automatically try to resolve it: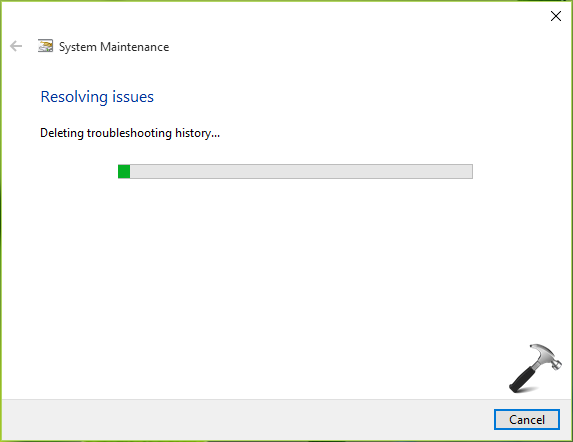 5. Finally, when troubleshooting is completed, issues detected and fixed are mentioned in the report. You can click View detailed information link at the bottom of this window to have complete information about troubleshooting operation: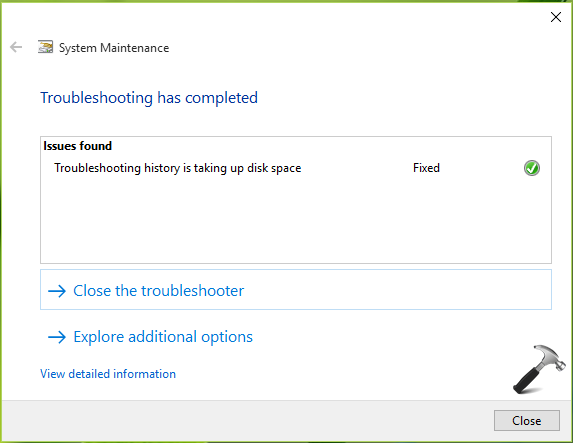 In this way, you can explore on what settings troubleshooter made checks and what gets resolved. You can then click/tap Next and click/tap Close the troubleshooter link in above shown window to close the wizard.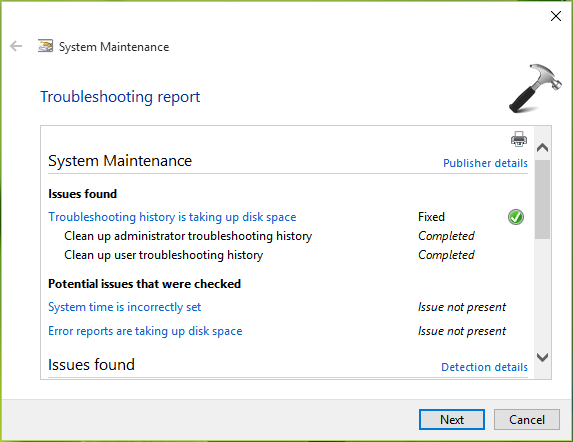 In this way, you can use built-in troubleshooters in Windows 10. Hope you find the article informative!