With Windows 10, there are some noticeable changes in the Windows Updates feature. The following changes you'll find in this newer operating system:
Windows Updates section has been removed from Control Panel
Windows Updates are downloaded automatically without notifying you
Windows Updates settings can be only managed via Settings app
In some Windows editions, you can Defer Upgrades
Introduces Windows Update Delivery Optimization (WUDO)
As you can see that Windows Updates are downloaded automatically, few of you may not convince with this option. Most probably you've these common reasons due to which you want don't want to download Windows Updates automatically:
It consumes a lot of data bandwidth
You can't select only those updates which you think you should install
While downloading updates in background, your web surfing goes quite slow and you can't finish your work earlier
Thus, if you agree to the points mentioned above, that means you don't want to let Windows download updates automatically. This also shows that automatic Windows Updates download suits only those users who have unlimited data bandwidth.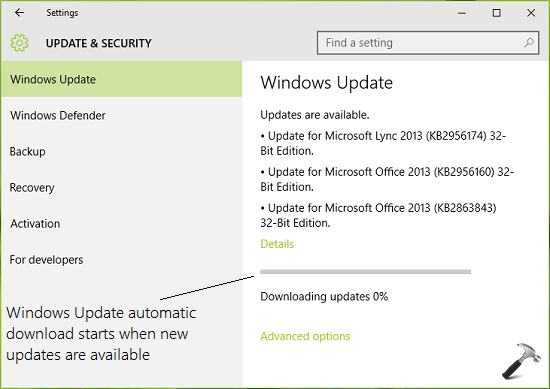 Well, there is no direct way to stop Windows Updates from downloading automatically without notifying you. Also, we don't recommend you to avoid installing Windows Update totally. We suggest you to must install security updates. Finally, we were able to find some ways which could help you to stop automatic Windows Updates download, here are they:
Avoid Windows Updates Automatic Download In Windows 10
Method 1 : Using Group Policy
NOTE : Local Group Policy Editor is only available in Windows Enterprise and Pro editions. For other editions, refer Method 2.
1. Press 

 + R and put gpedit.msc in Run dialog box to open Local Group Policy Editor. Click OK.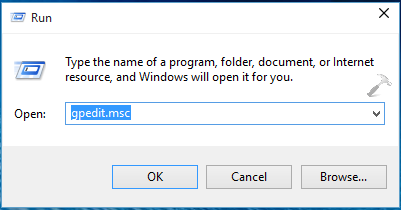 2. Next, in the Local Group Policy Editor window, navigate here:
Computer Configuration -> Administrative Templates -> Windows Components -> Windows Update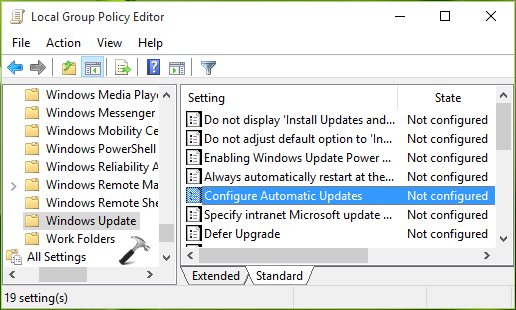 3. At this Group Policy path, highlight the Windows Update folder in left pane (refer above shown window) and in the corresponding right pane, look for the Setting named Configure Automatic Updates. Altering this policy helps will help us to deploy a global setting that will allow or prevent downloading updates automatically. By default, this policy is set to Not Configured or Disabled. Double click on it to get this: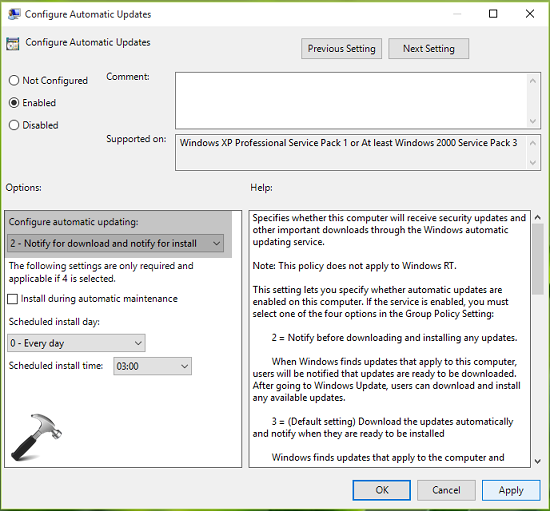 4. In the above window, select Enabled option and then choose 2- Notify for download and notify for install entry under Configure automatic updating section. Click Apply followed by OK. Close the Group Policy Editor.
NOTE : The policy setting changes will not reflect immediately and you may need to have few reboots to make changes completely effective.
Now let's see another way to solve this problem:
Method 2 : By Setting Network Connection As Metered
We've found that Windows Updates aren't downloaded automatically for Metered Connections. Hence to solve this issue, you can set your network connection to metered one.
1. Go to Desktop, click network icon on taskbar and connect to your network connection. Click/tap Network settings link then.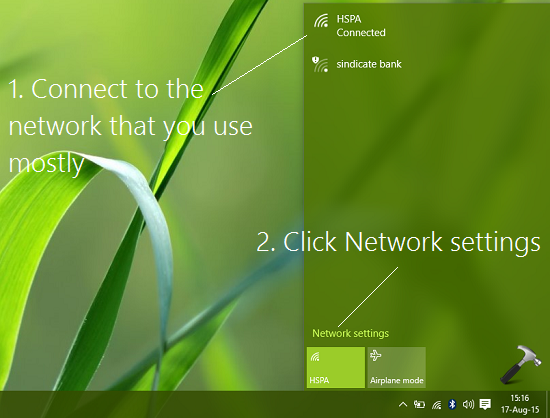 2. Next, click/tap Advanced options link in the Settings app window so opened.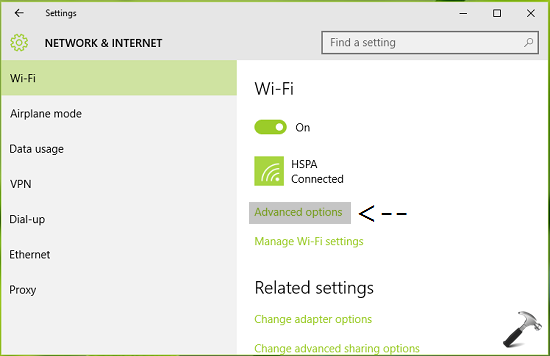 3. Finally, in the next window, set the Set as metered connection option to On.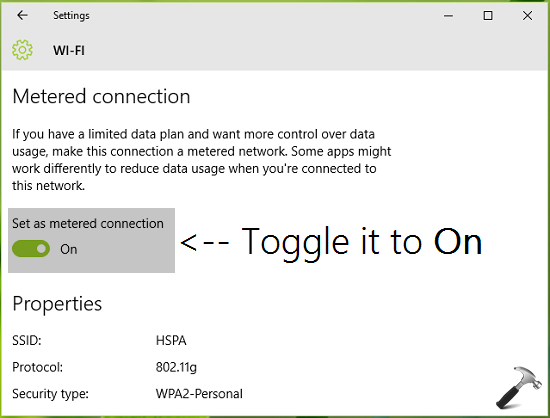 In this way, after following above mentioned methods, Windows Updates are downloaded only when you allow it: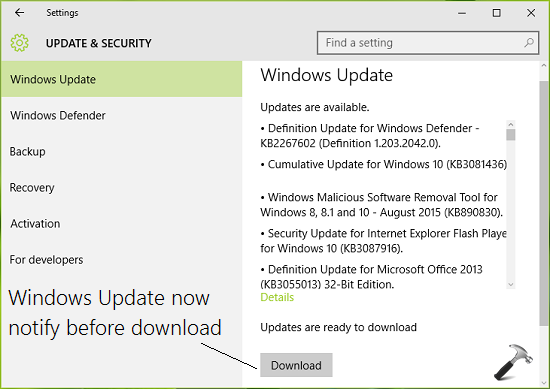 Hope this helps! Go here to learn how to manually reset Windows Update components.