In Windows 8, sometimes we're not able to install programs which we were able to install in Windows 7, Windows XP etc. This is the frequent problem happens with most of users. In such cases, smart users make a way for them, while rest leave as it is.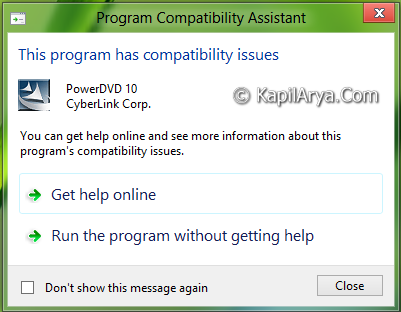 I faced this issue today when I'm going to install a old version of PowerDVD which worked fine when I have used it in Windows 7. In Windows 8, same setup file gave the error displayed above.
So what to do in such cases? If you choose the option two, the program will however install but might not be able to run properly. So here is the way to sort out this problem…
FIX : Compatibility Issues For Installing New Software In Windows 8
1. Right-click on the setup file of the program on which you're facing the issue. Select Properties.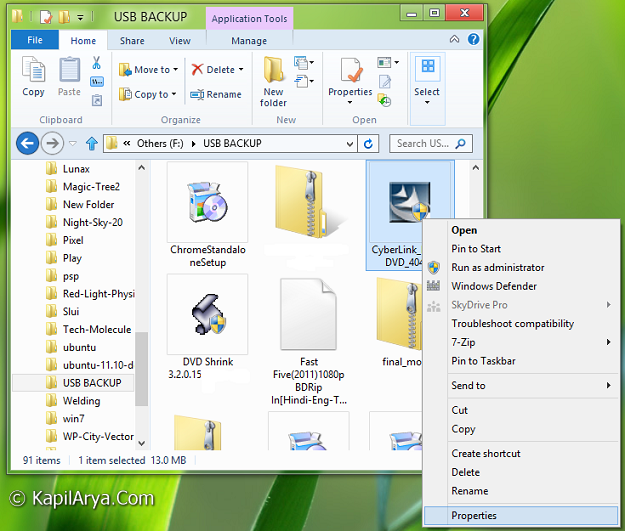 2. Switch to Compatibility tab in Properties window.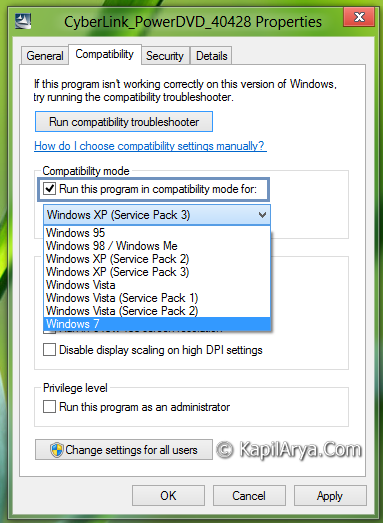 3. Enable option Run this program in compatibility mode for. By default the option is selected for Windows XP (Service Pack 3), select it for Windows 7.
Click Apply followed by OK and re run the setup, this time it should work fine.
Hope you like the tip!