When you modify the in-built templates inside Microsoft Office 2013 applications, custom templates are generated. Now by default, this iteration of Office has a tendency to generate a Custom Office Templates folder under user documents directory and save your custom templates into it.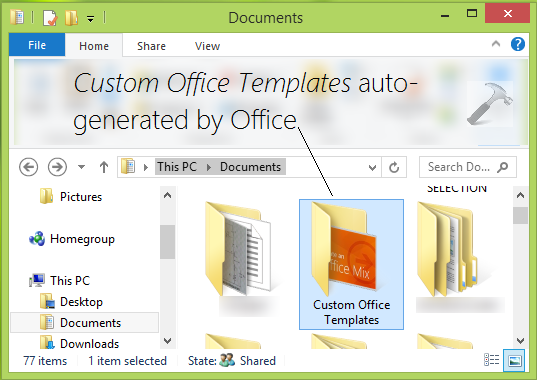 This sounds okay for some users, however there exists some other users who may not convince with this in-built policy of Office applications and they do not want to let Office generate Custom Office Templates folder in My documents directory. If you're also not okay with this in-built policy, this article will help you to prevent Office from creating Custom Office Templates folder under user folders.
Recommended : How To Repair Office 2013 Offline
Here is how you can alter this. Before proceeding make sure you have closed Office applications and they're not running even in background.
How To Change Custom Office Templates Folder Location In Office 2013
1. Firstly create a new directory to generate custom Office templates. It's better to use default templates directory of Office for this purpose. So just make sure that Templates folder exists at under this location:
C:\Users\<USER NAME>\AppData\Roaming\Microsoft
(Assuming C: as system root drive.)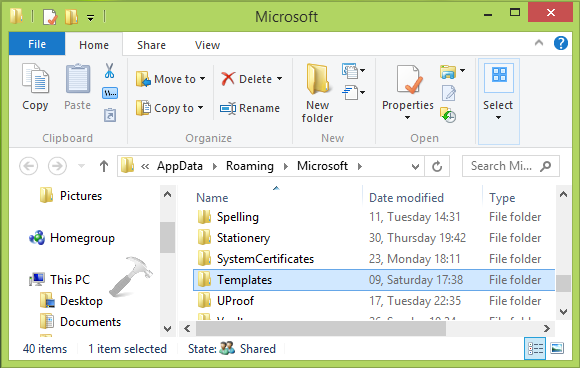 2. Next, open Word or that application in which you're about to generate custom templates. Open a blank document and click FILE -> Options.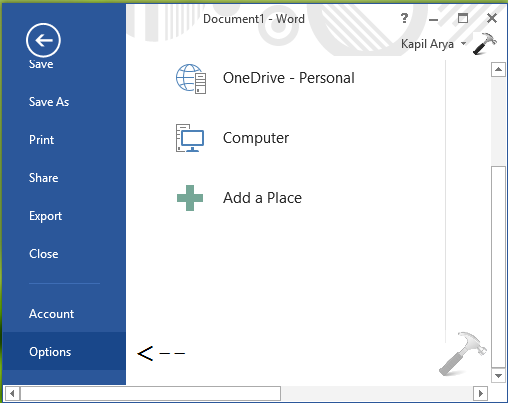 3. Moving on, in the Options window, click Advanced in left pane. Then in the right pane scroll down and click File Locations under General heading.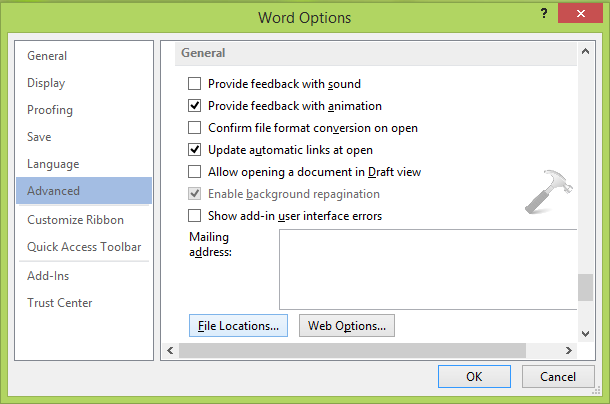 4. Finally, in the File Locations window shown below, highlight User templates option and click Modify and select Templates folder we identified in step 1, which is C:\Users\<USER NAME>\AppData\Roaming\Microsoft\Templates. Click OK.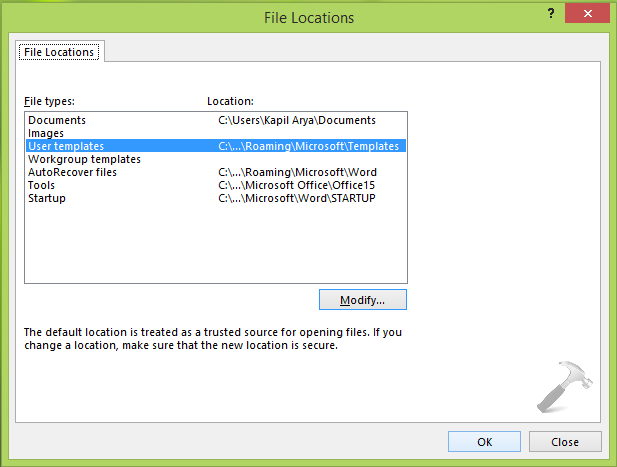 In this way, from now onwards, Office will no longer generate custom templates under my documents and will instead create them under root templates location.
Hope you find the article useful! Also learn how to disable animations in Office 2013.