Microsoft Office is one of the must have packages installed on your system. With its new and updated features, Office 2013 offers great productivity to Windows 7 or later users. Most used of components of this awesome software are Word, PowerPoint and Excel. Other components include Lync, OneNote, Access, InfoPath, Database Compare, OneDrive. You can download latest Office 2013 from following links:
Download Microsoft Office 2013 Professional Plus
Download Microsoft Office 2013 Service Pack 1
Due to lots of features in various components and different settings, sometimes some features may not work correctly in Office installation. In some cases, incorrect settings may culprit behind these and this could even led to often crashing of Office. In such scenarios, repairing Office can help you to deal multiple issues and resolve them.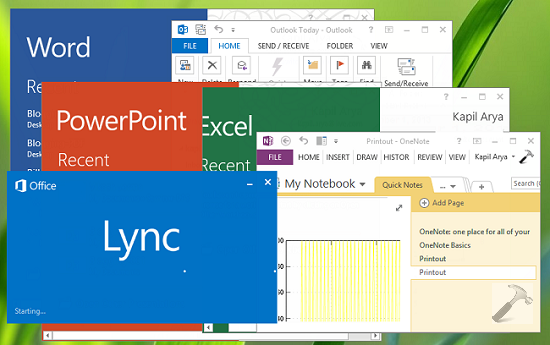 Here are the steps you need to follow, in order to repair an existing Office installation without using Internet connection:
How To Repair Office 2013 Offline
1. If you're on Windows 8 or later, press

+ E, click This PC link in the navigation pane. In the ribbon, click Uninstall or change a program. In case you're using Office 2013 on Windows 7, you have to opt for same option from computer folder instead.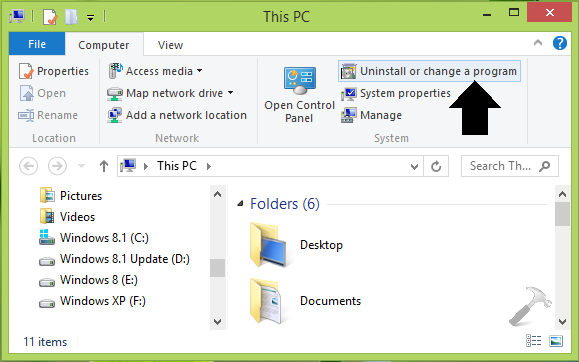 2. Next, in the Uninstall or change a program section of Programs and Features window, highlight your Office installation entry (for ex: Microsoft Office Professional Plus 2013) and click Change.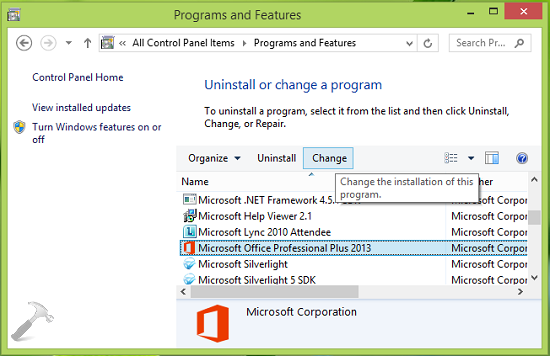 3. In the next window so appeared, select Repair option: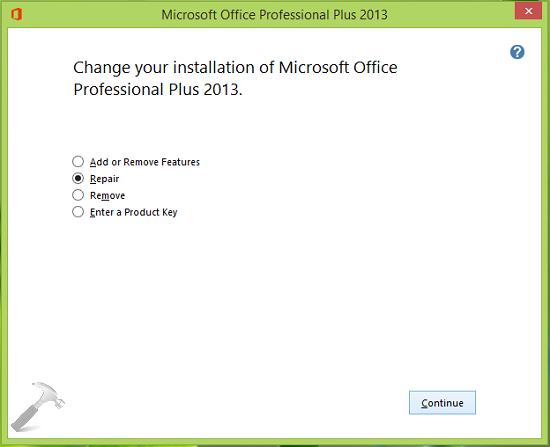 4. Moving on, as soon as you picked up Repair option in previous step, Office setup will start repairing itself. You can observe the progress indicator during this: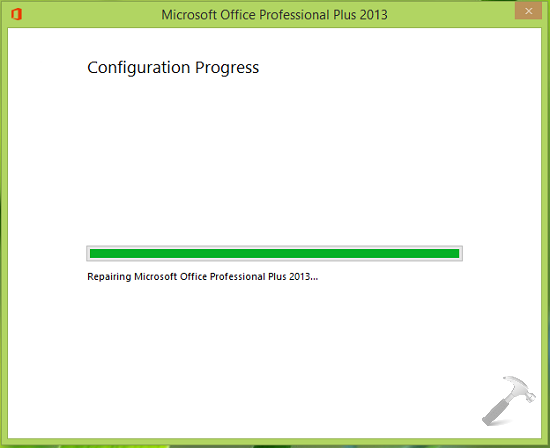 5. Finally, when Office installation is successfully repaired, you would be asked to reboot the system to apply the changes. So select Yes option here: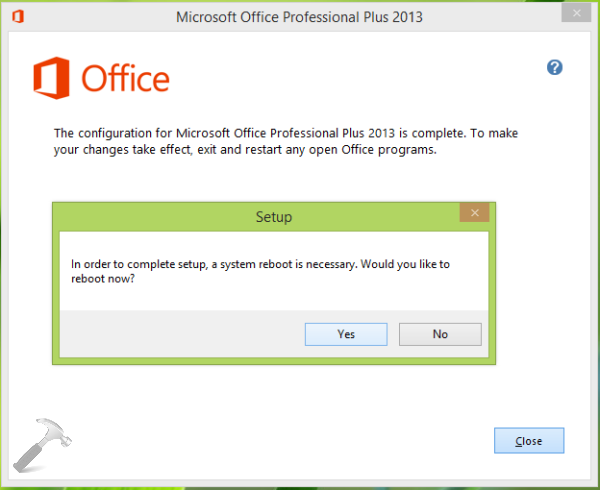 After rebooting the machine, launch the new instance of Office 2013, you'll find that problems you were facing with it are resolved now.
Hope you find the article useful! Also checkout how to disable animations in Office 2013 to accelerate it a bit.