In order to facilitate user switching, Google has recently introduced the fast user switching feature to Chrome. With the help of it, you just need two clicks to get switched into other user account. Hence relatively, its a very nice feature for those Google Chrome copies, which are used by multiple users on the same system. Newest build of Chrome are shipped with this feature enabled by default: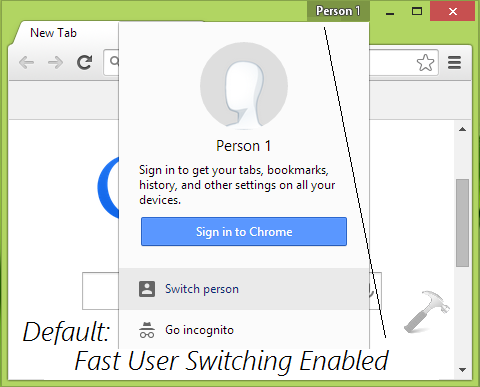 But if you're the single user who uses Chrome on your computer, the feature may not be relevant for you. However, there is no any direct setting available to turn off the feature. Thus, if you find fast user switching a bit annoying, here is how you can get rid of it:
How To Disable Fast User Switching In Google Chrome
1. Open Google Chrome and type chrome://flags into address bar, hit Enter key then.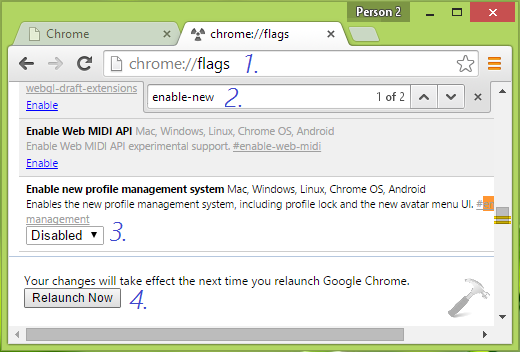 2. Now press Ctrl+F and type enable-new into the Find input box, which should take to Enable new profile management system setting. Alternatively, you can directly put chrome://flags/#enable-new-profile-management in URL bar to access this setting directly.
3. Now set the Enable new profile management system option to Disabled from Default.
4. Hit the Relaunch Now button so appeared at the bottom of Chrome's window to make changes effective.
5. Similarly disable these settings too:
chrome://flags/#enable-fast-user-switching
chrome://flags/#enable-google-profile-info
Once you've disabled these settings, you should be back to classical UI: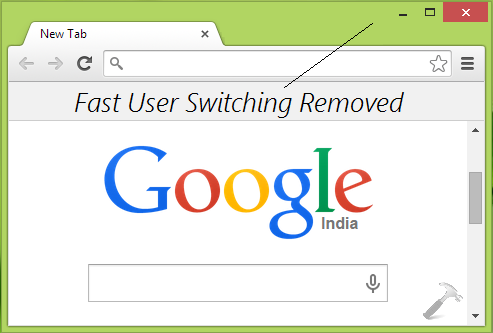 That's it! If you're worried about annoying ads, checkout how to block ads in Google Chrome.