Windows or Modern Apps introduced in Windows 8 has now became dependency of users. Being contradicted in past, Modern Apps (called as Universal Apps in Windows 10) are now biggest priority for Windows users. Well, sometimes these app may show peculiar behavior during their operation and this could draw you into frustration. For a domain connected Windows system, we have observed that apps minimizes or closes themselves, immediately after opening.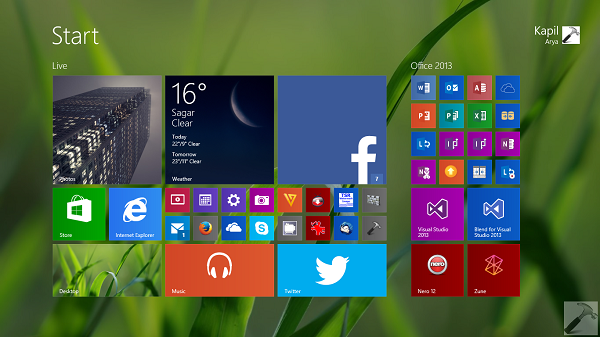 This issue is now known to Microsoft and hopefully, this problem is expected to short out with upcoming Windows 10. But right now, if you're facing this issue on your system, here is something you can try to fix this hitch:
FIX : App Minimizes Or Closes Itself In Windows 10/8.1/8
Registry Disclaimer: The further steps will involve registry manipulation. Making mistakes while manipulating registry could affect your system adversely. So be careful while editing registry entries and create a System Restore point first.
1. Press 

 + R and put regedit in Run dialog box to open Registry Editor (if you're not familiar with Registry Editor, then click here). Click OK.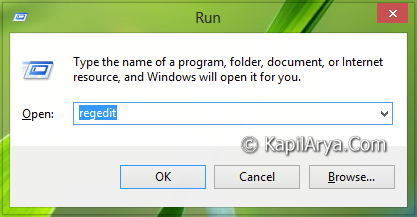 2. In the Registry Editor window, right click the branch HKEY_LOCAL_MACHINE and select Permissions.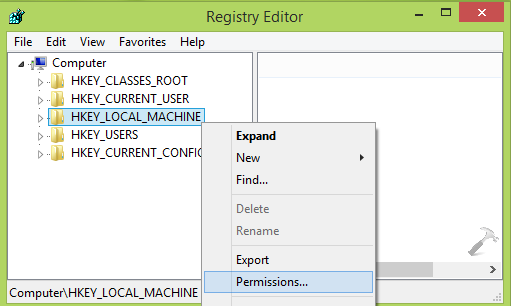 3. Next, in the following window, make sure that for ALL APPLICATIONS PACKAGES group, a checkmark against Read option is there for Allow. If the read option is not ticked, make it ticked.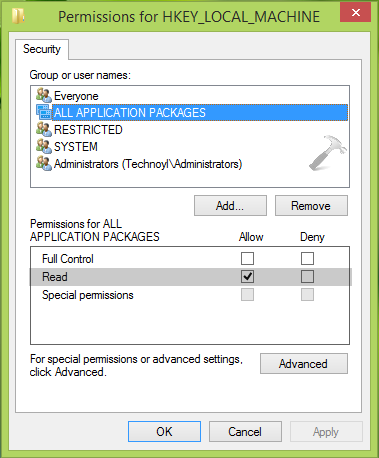 Repeat steps 2 and 3 for rest other registry branches as well.
4. Now go to following Program Files folder inside your system root drive. The folder location is C:\Program Files, assuming Windows is installed on C drive. Right click the folder and select Properties.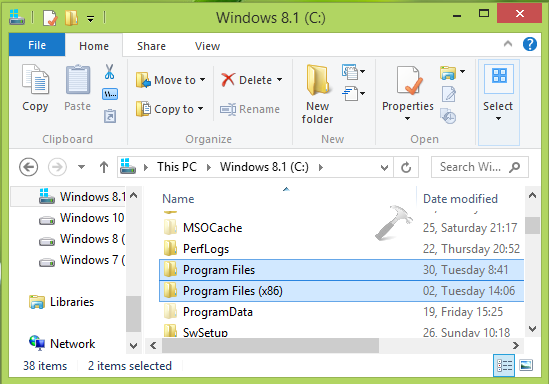 5. Moving on, in the folder properties window shown below, switch to Security tab and click Advanced.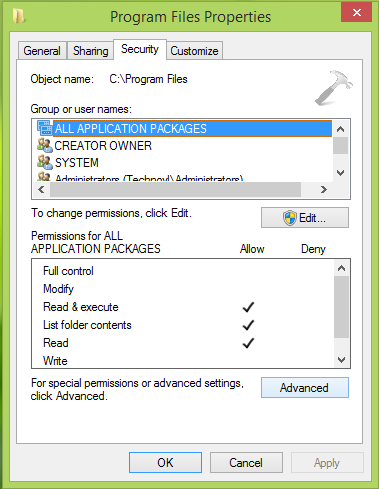 6. Finally, in the Advanced Security Settings for Program Files window, make sure ALL APPLICATION PACKAGES have read and execute permission which is applicable with This folder, subfolder and files. This is important and if same settings doesn't exists in your case, take the ownership of Program Files folder and assign the permissions to ALL APPLICATION PACKAGES.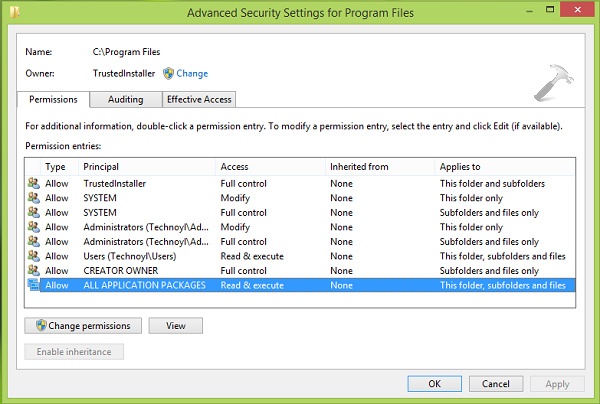 Perform the steps 5 and 6 for Program Files (x86) folder, in case if you're using 64-bit Windows.
Once you make sure about permissions advised in step 3 and 6, reboot the machine. After restarting the system, problem must be fixed. Still if the problem persists, you can ask your domain controller to take necessary steps as mentioned in this support article.
That's it!