Many Modern Apps in Windows 8 or later requires the location services to represent accurate data to users, like the Weather app. This requires the location services to be turned on at your system and if the same is not true, apps would simply return you with the location can not be determined error. In Windows 8.1, the location settings can be accessed by following PC Settings -> Privacy -> Location. But recently, we found that location configurable option is greyed out on our system and we can't allow Windows or apps to track our current location: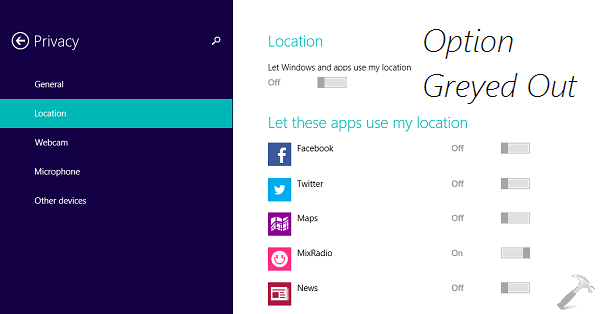 We tried several things to fix this issue by changing region, running SFC /SCANNOW command at administrative Command Prompt and even rebooting multiple times, but unfortunately none of them worked. At last we tried this fix and it worked so far:
FIX : Can't Configure Location Settings In Windows 8.1
1. Press

 + Q and type location in the Search box. From the results so appear, pick Change location settings.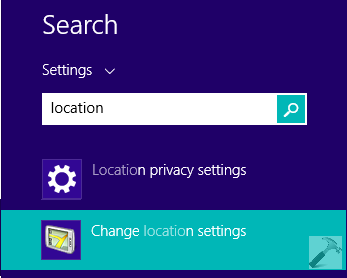 2. Next, in the Location Settings window, you'll find two options namely Turn on the Windows Location platform and Help improve Microsoft location services. Check or select both of them and then click Apply.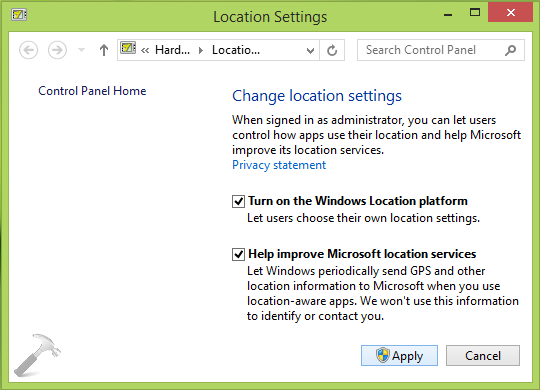 3. Finally, reboot the machine and open PC Settings, navigate Privacy -> Location. You'll observe that you can configure Let Windows and apps use my location option, so turn the slider to On for the same. In this way, you can also select the location settings for various apps individually, installed on your system: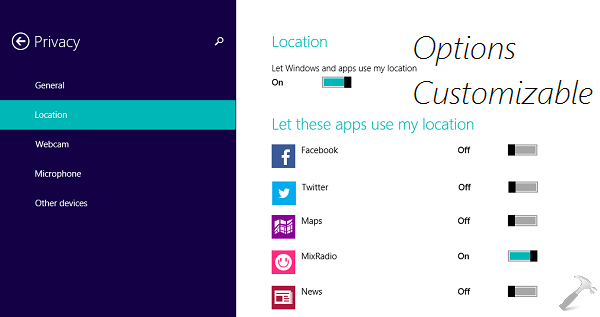 That's it!