FYI: This fix is applicable to all services, with which you're getting error 1079.
There might be different reasons why you can't start a particular service in Windows. This article talks about one of those common issue which occurs when the service is failed to start because of incorrect account.
Actually, recently we faced this problem on our Windows 10 Enterprise running system. We tried to start to Diagnostics Policy Service and it failed to start with following message:
Windows could not start the Diagnostics Policy Service service on Local Computer.
Error 1079: The account specified for this service is different from the account specified for other services running in the same process.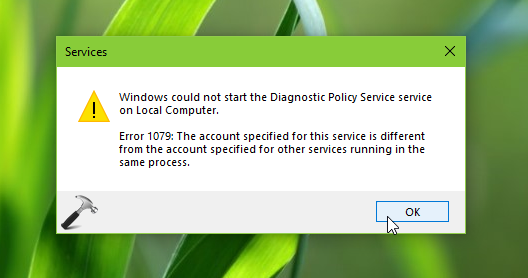 Microsoft says, this issue is expected to occur when the service is started with local system account instead of Local Service account. Because the local system account do not carry the required permissions to run such services. Due to lack of permissions, Windows can't start the service and throws the error message 1079 immediately.
So in case if you're also facing this issue, here's how you can fix it.
FIX: Error 1079: The Account Specified For This Service Is Different From The Account Specified For Other Services Running In The Same Process
1. Press

 + R and type services.msc in the Run dialog box, hit Enter key to open Services snap-in.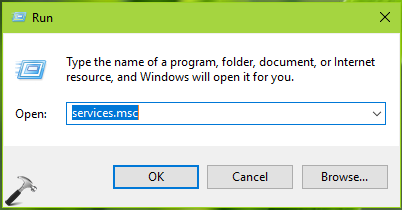 2. In Services snap-in window, right click on the service with which you're facing this issue, select Properties.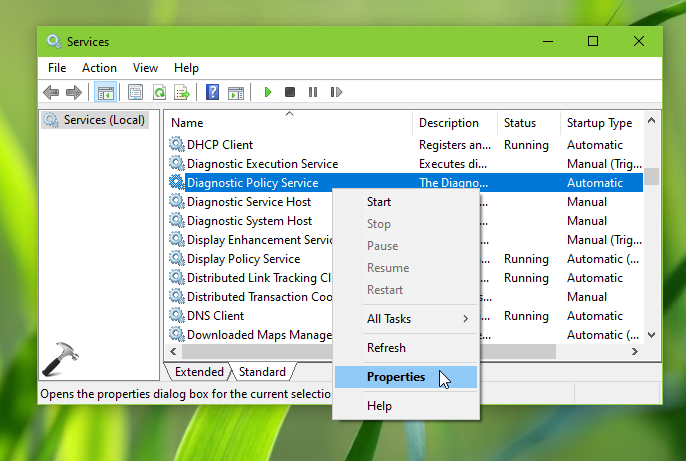 3. On the property sheet, switch to Log On tab. Select This account and then click Browse.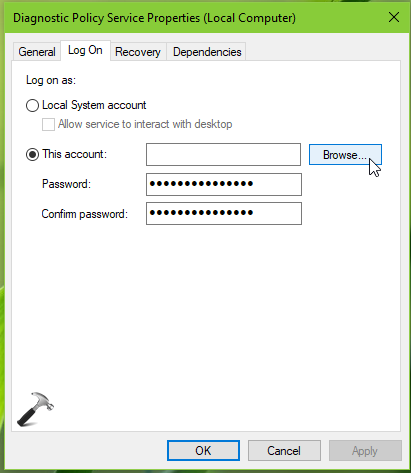 4. Moving on, in Select User window, click Advanced.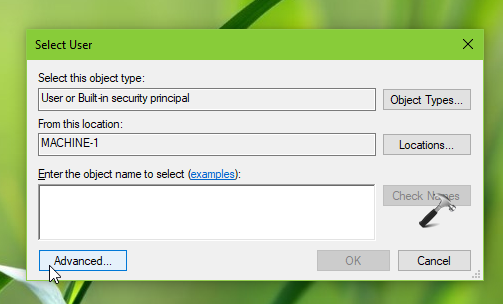 5. In next window, click on Find Now. From Search results, select LOCAL SERVICE and click OK.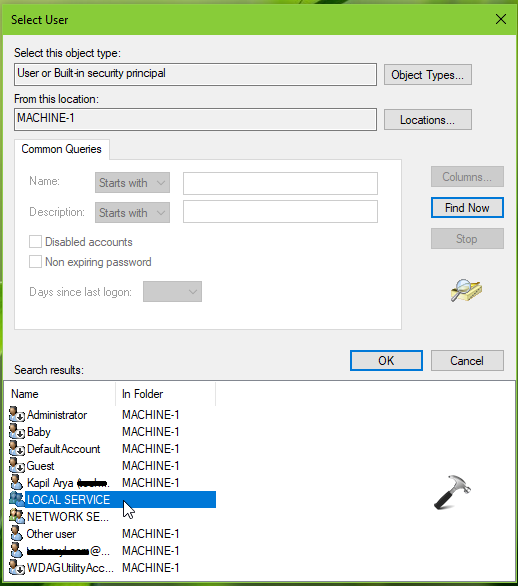 6. Then again in Select User window, click OK.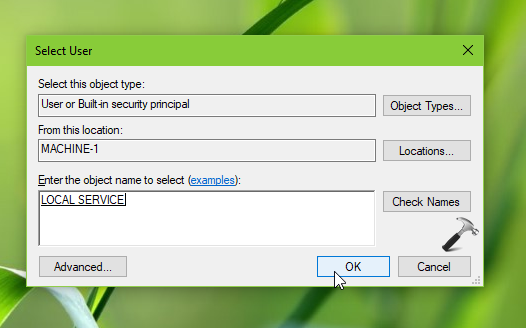 7. Back to service property sheet, as Local Service is added now, make sure you keep Password and Confirm password fields blank. Click Apply, OK.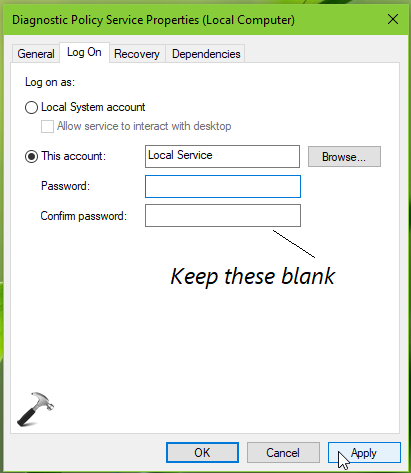 Now try to start the service and it should be started without any issue. Checkout following video to illustrate this fix:
Hope this helps!