We all love to try new apps on our Windows 8, and why not to do so, if there are tons of apps in the Windows Store. But sometimes and in some scenarios, you may receive various errors while using these apps, or installing and downloading these apps. We have previously posted about the most common errors faced by users in this article. However, apart from the errors mentioned in that article, you may receive errors without any error code.
In this article, we'll talk about one such error we've just came to know about. Below is the only message we got in the case of this error while we tried to open any app, have a look:
This app can't open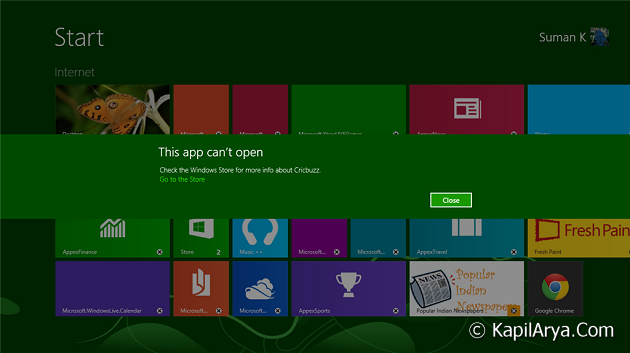 As you can see in the image above, there is no even a single error code is provided, so that we can look further for troubleshooting steps. The only solution, seems feasible in this case is to Refresh Windows 8. But doing Refresh, just for this error looks like doing non-sense. Even if Refresh fails, we'll have to rely on Reset. Well, I have a solution for you to fix it up without thinking of Refresh, here is how:
FIX : This App Can't Open In Windows 8
1. Press 

 + R and put lusrmgr.msc in Run dialog box to access Local User & Groups.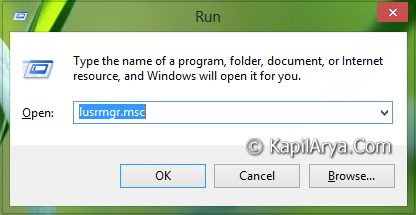 2. In the lusrmgr – [Local Users and Groups (Local)] window, right click on the Users and pick New User.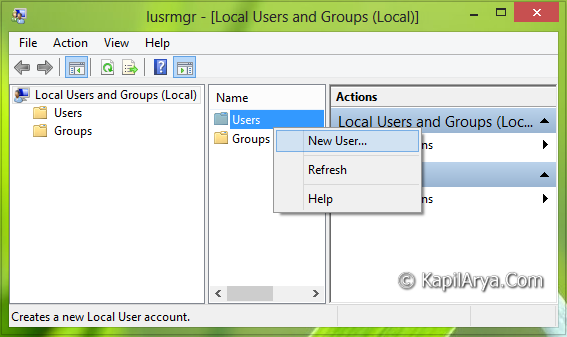 3. Moving on, type the appropriate details in the following window and click Create: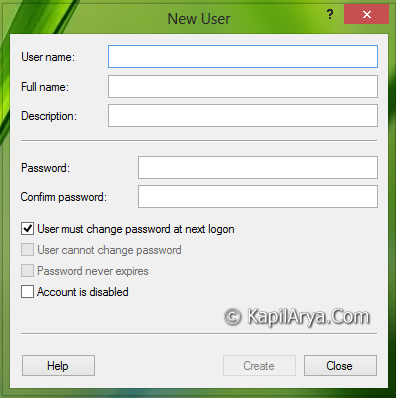 4. Log off the current user account now do a login using the newly created user account. By doing so, all the Modern apps got re-registered for new user experience, which is the logic of using this method.
5. Finally! log off from the newly created user account and log in through normal user account. After login, try to open Windows apps and this time you won't receive any error and they should launch without any hitch.
Hope this helps!