Windows in itself consists of appropriate time zones for world wide clock which manages time on your OS. Different time zones are actually stored in Registry locations in form of keys, strings, DWORDs etc.
Since the keys are located in Registry Editor, so there might be the possibility that these got affected when some vulnerable changes has been imposed on Windows. In that case, the time zones may get affected, which in turn would display a wrong time. Eventually, a wrong time is the wrong start of anything.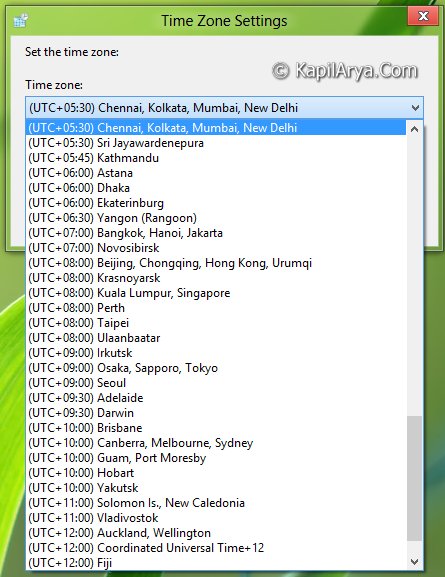 Now since the time is wrong on your system, anything would be recorded accordingly such as logs, reports etc. This kind of errors are so massive that you can't repair them as far as selectivity is concerned.
FIX : Incorrect Time Zones In Windows 8.1
For an example, if the time of your location is UTC +5.30 and if your PC is getting it as UTC +10.00 then everything happening on your Windows will represent future. So how to resolve this issue? Is it possible to repair the issue for specific time zone?
Well, answers to such questions is to update the Registries for time zone nomenclature and that will certainly resolve your time zone related issues. Thus to update all time zones on your Windows, run the file downloaded from below link and open it with Registry Editor. Press Yes for User Account Control permission if it asks so.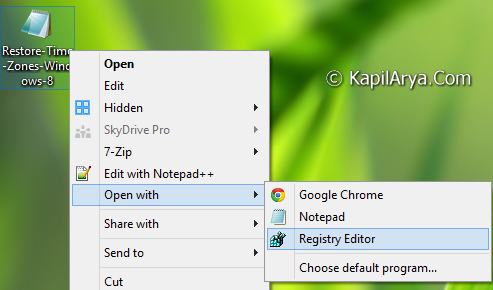 Hope it helps you!