If you're using Office for Mac or Office 365 apps on MacOS, then you might have face this common issue. Actually when you open any Office app, you may see this pop-up which is asking for credentials:
Microsoft [APP] wants to use your confidential information stored in "Microsoft Identity [ID]" in your keychain.
To allow this, enter the "login" keychain password.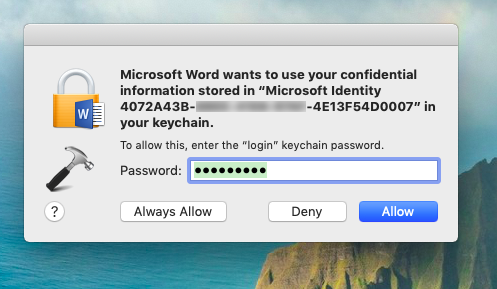 Since the message mentions variable ID, it is not clear which password it is asking for. We tried inputting the user account password and then selected Always Allow, but the pop-up comes back again. If you keep the password field empty, and click Allow, Deny or Always Allow, the pop-up will keep appearing. Eventually, it seems whatever option we choose, the pop-up will reappear. Then how to fix this issue? Well, you can try below mentioned methods and see if they helps you.
FIX: Microsoft Wants To Use Your Confidential Information
Method 1 – General Suggestions
1. Reboot your MacBook and see if issue resolves itself.
2. Close all Office apps, and reset keychain in your Mac using steps mentioned in Apple's support article.
3. Log out of Office application and try signing-in back.
If this doesn't helps, refer Method 2 below.
Method 2 – Via Keychain Access
1. First of all make sure the Office applications such as Word, PowerPoint, Excel are closed and not running even in background.
2. Open Finder, and go to Applications > Utilities. From Utilities folder, double click and open Keychain Access.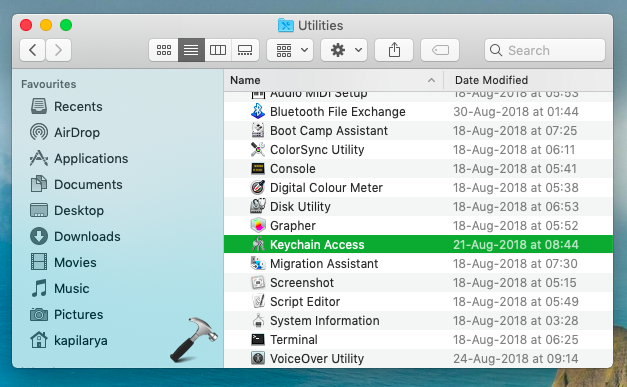 3. In Keychain Access, you'll be switched to login tab by default. Find out the ID which is mentioned in pop-up and locate it here. Left click on it and select Get Info.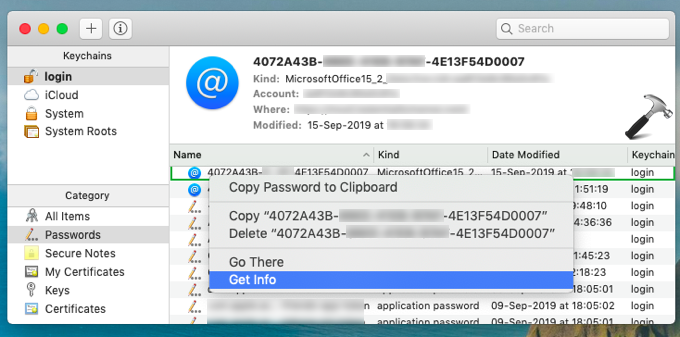 4. Next, in the window opened, delete all the content mentioned against Kind. Click on Save Changes button.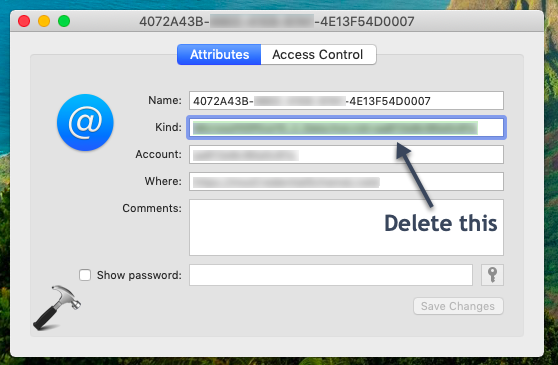 5. Open Office apps and you'll no longer face this issue.
If issue still persists, try uninstalling Office for Mac, using this step-by-step guide:
How To Completely Uninstall Office For Mac
Then try reinstalling Office for Mac, using steps mentioned in this guide:
Install Office For Mac Using Office 365 Subscription
Hope this helps!