Few hours ago, Microsoft released Office 2016 for Mac. You can read all about this announcement and get the download instructions in following article:
Microsoft Released Office 2016 For Mac, Download Now
If you're new to Mac OS X and installing Office 2016 for Mac, for the very first time, this installation guide will help you to proceed. We'll also show you the way to activate the installed copy using your Office 365 subscription. This new Office edition comes with lots of new features plus improvements over past features and removal of bugs.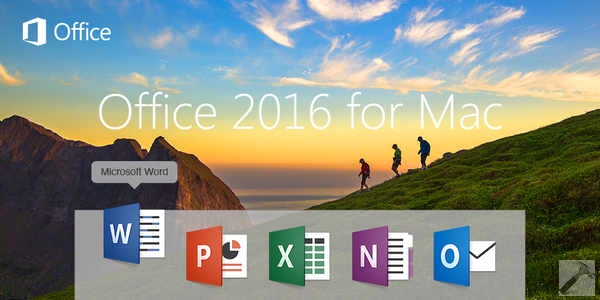 You can read the complete review of Office 2016 for Mac in following article:
REVIEW: What's New In Microsoft Office 2016 For Mac
Now, here comes the step-by-step procedure for installation:
How To Install Office 2016 For Mac Using Office 365 Subscription
1. Locate the Microsoft_Office_2016 Installer.pkg file on your Mac and double click it. This will open the installation wizard, so click Continue then.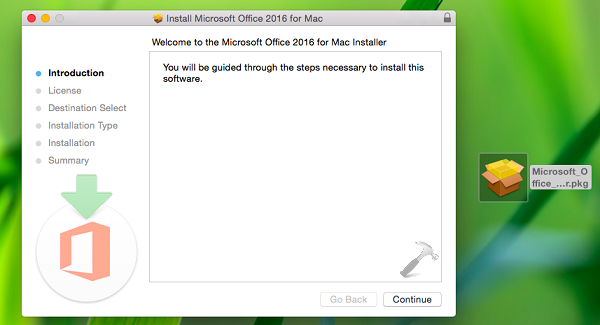 2. Next, accept the licensing agreement by clicking Agree button here: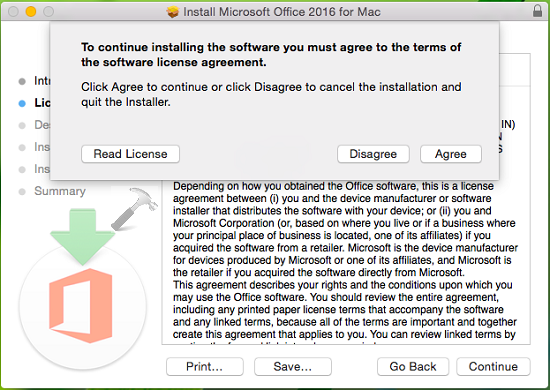 3. Office 2016 requires around 6.5 GB space of your hard drive. Select here the the hard drive location where you want to install Office 2016 and click Install button in next window.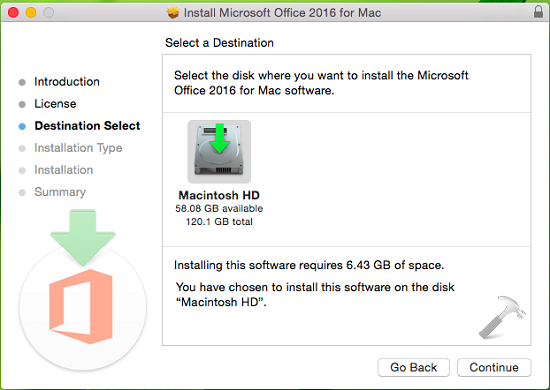 4. So once the installation completed, you can hit the Close button here. The Office components such Word, PowerPoint, Excel etc. should now be available on Launchpad.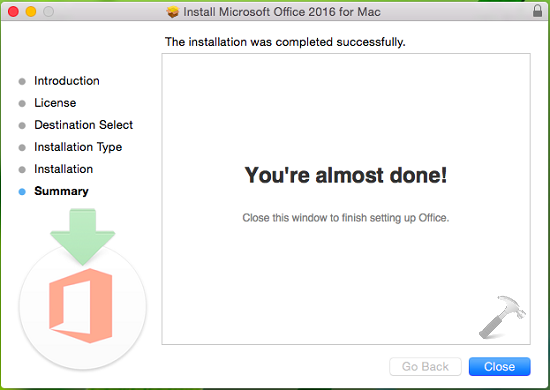 5. Now we're done with installation and let us proceed to activation part. Open any one of Office 2016 component and then click on Sign in button here: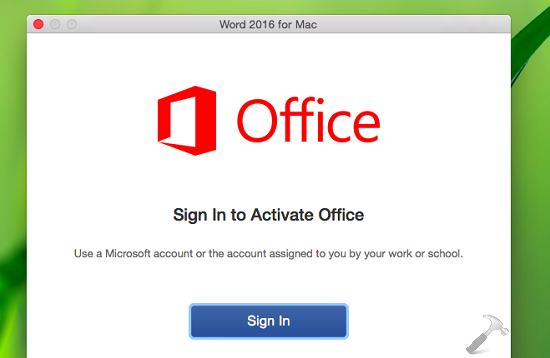 6. It's time to enter correct subscription details. Look, the way to activate the Office 2016 for Mac depending upon how you purchased the license:
a. If you downloaded it from Office 365 subscription, then enter your Office 365 credentials and click Sign in.
b. If you've bought the license via retail store, enter the email ID you provided while buying the copy.
c. If you're upgrading from an activated copy of Office 2011 for Mac, the Office 2016 will be activated automatically.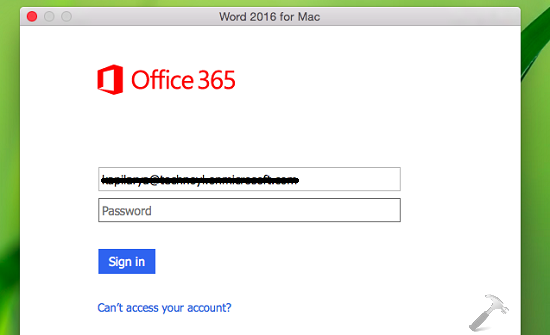 7. Finally, once the Office servers verify your subscription, your copy of Office 2016 for Mac will be activated.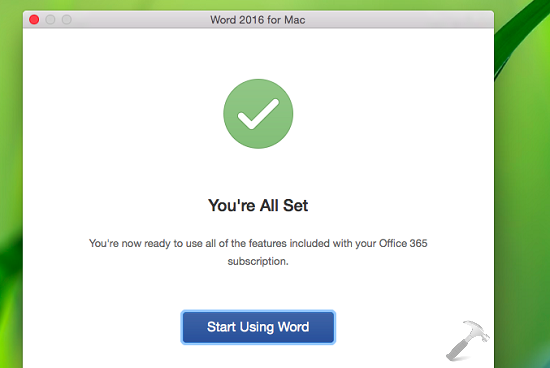 Wooho! You can now start enjoying Office 2016 apps for Mac. 
That's it! Go here if your Office for Mac installation fails unexpectedly.