With Windows 8, you can install your desired Modern (Metro) apps from Windows Store. Windows Store contains a wide variety apps and everyone has an app of his taste in the Store. But what if you downloaded an app, and it is not able to connect network even if you can access internet. I have seen many users complaining that they would like to trash Windows 8 just because apps are not running perfectly on their system. When these apps are not able to connect, you can see the "Offline" indicator at the right top corner of the screen: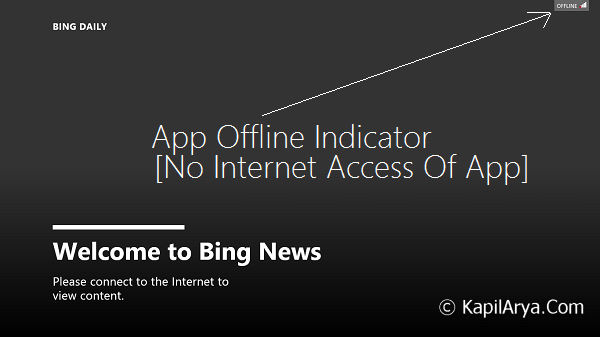 The issue seems non-resolvable by uninstalling and then reinstalling apps, since it is uniform for all the apps. To fix it out, initially you should try these suggestions:
FIX : Modern Apps Showing Offline Status In Windows 8.1/8
FIX 1 – Workarounds
Run network troubleshooter (Press  + W, type network troubleshooter, select Identify and repair network problems,follow on-screen instructions)
Disable third-party apps installed on your system
Try to turn off and on Windows Firewall, and check the status of your issue at both instances
Reset the Windows App cache (Press  + R, type WSreset.exe, hit Enter)
FIX 2 – Via Network Icons
1. In the bottom right corner, near the clock in the taskbar, click the network icon: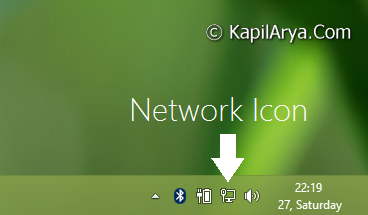 2. In the Networks panel, click the network you're using currently and with which you're trying to connect the apps to internet. Select Turn sharing on or off.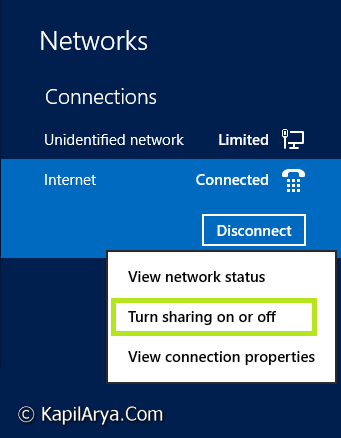 3. Moving on, in the following sidebar panel select No, don't turn on sharing or connect to devices. This will set your network location setting from private to public but luckily it will solve your problem.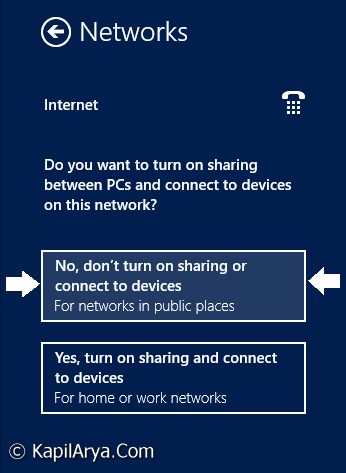 You can now try to connect Windows Apps and they should be able to access internet now.
Hope you find the tip useful and it solved your problem!