After upgrading to Windows 10 Version 1803/April 2018 Update, some users reported problems with Trusted Platform Module (TPM). When they go to Settings app > Update & Security > Windows Security > Device Security > Security Processor  > Security processor details, they found following warning:
Reset your security processor to fix functionality issues.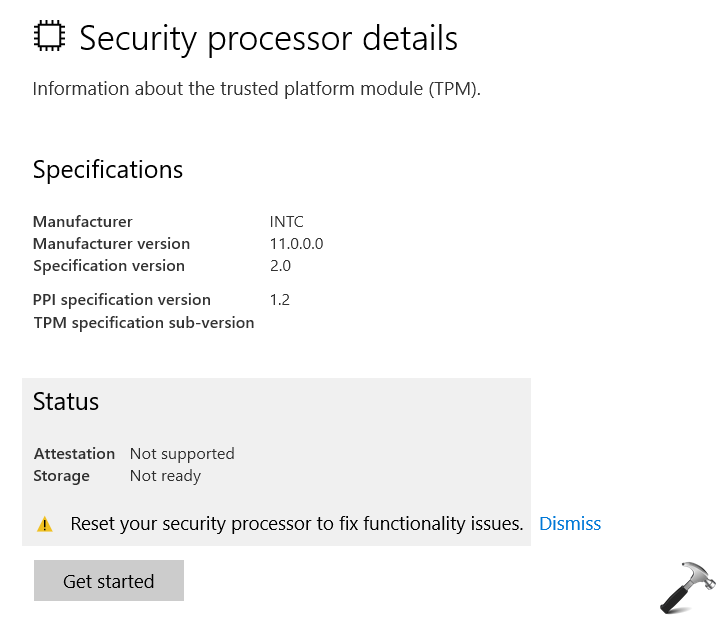 This problem is obviously and only present on the devices having TPM installed. Due to the above mentioned error, some users are unable to load TPM management and thus they can't utilize the benefits of having this chip.
If you're also facing this problem on your Windows 10 V1803 or later, try below mentioned fixes and see if they helps you.
FIX: 'Reset Your Security Processor To Fix Functionality Issues' In Windows 10 V1803 Or Later
FIX 1 – Clear The TPM
Disclaimer: Clearing the TPM may result data loss. All the created security keys that are linked to TPM, login PIN, encrypted data with BitLocker etc. may be erased, so make sure you backup these items before proceeding.
1. Press

+ R to open Run, type tpm.msc and click OK to open TPM Management snap-in.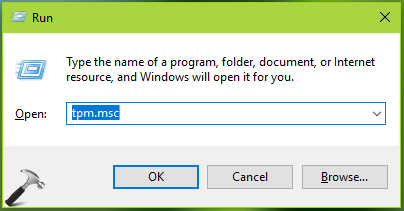 2. In TPM Management snap-in window, under Actions, click on Clear TPM option (refer screenshot below).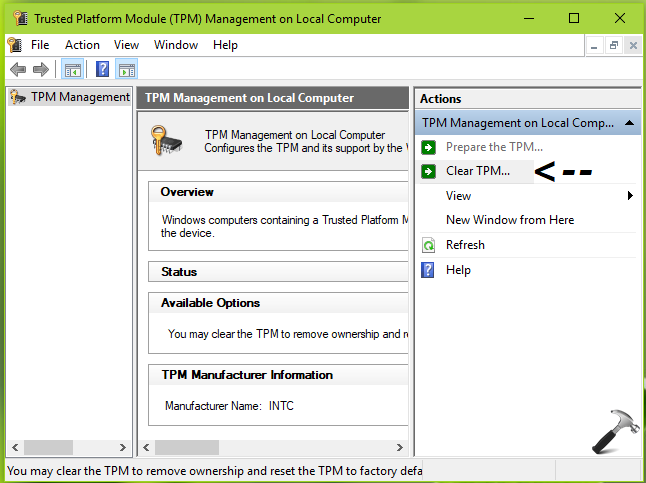 3. Then hit on Restart button and follow on-screen instructions to clear the TPM.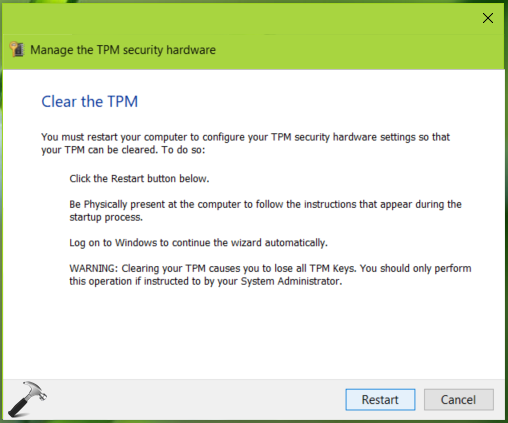 Then check the status of the issue, it must be resolved by now.
If this doesn't works or if you can't follow this fix as TPM Management snap-in couldn't be loaded, try FIX 2.
FIX 2 – Make Sure TPM Support Is Enabled In BIOS
NOTE: The process mentioned in below steps is device variable. Hence the actual options mentioned may be re-positioned or titled differently on your machine. Our main aim here is to enable TPM Support in BIOS setup.
1. Start your machine access the BIOS setup wizard.
2. In the BIOS settings, go to Advanced section. Since you're facing this issue, you may find the TPM Support set to Disabled. Press Enter key and select Enabled, press Enter key again.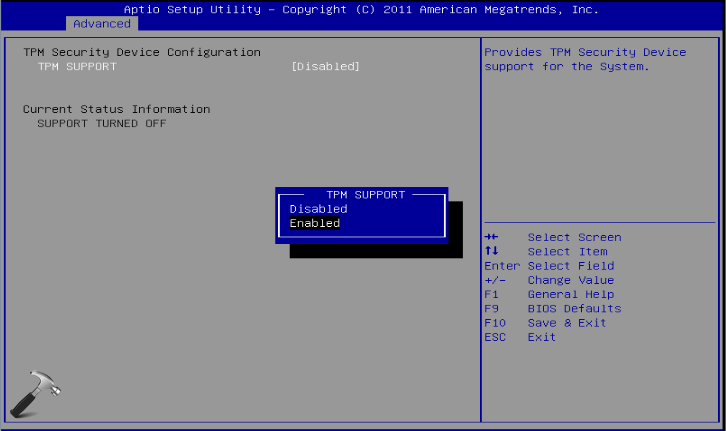 3. Then you must see TPM State option available now, which is set to Disabled. Press Enter key and select Enabled and press Enter key again.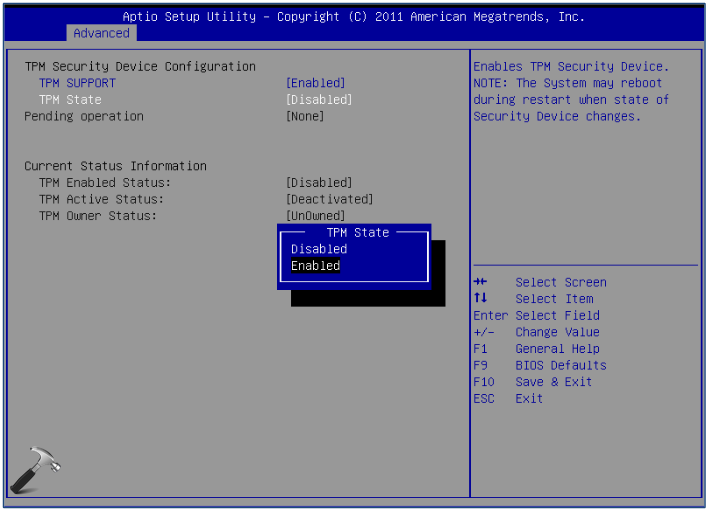 4. Press F10 key to save settings and exit. Reboot the machine and check the status of issue, which must be resolved now.
Hope this helps!